BURTON Albion chairman Ben Robinson says it would be a "sad day" for football if the FA heeded calls from Jurgen Klopp and Pep Guardiola to scrap FA Cup replays.
Liverpool boss Klopp and Manchester City manager Guardiola are among a host of top-flight managers demanding an overhaul of the 149-year-old competition.
Leicester's Brendan Rodgers, Spurs' Jose Mourinho and Southampton's Ralph Hassenhuttl have also added their voices to a growing crescendo, whilst Brentford's Thomas Frank argued that replays are "killing" the competition.
Klopp, in particular, has caused controversy by insisting that he won't be in the dugout at Anfield on Tuesday for the Reds' fourth round replay against Shrewsbury because the fixture falls during the Premier League's two-week winter break. To get the down-low on the possible third round giant-killings once the FA third round comes round, check out bookmakers.tv for the latest odds.
On that issue, Robinson is philosophical. "I can understand
the Klopp situation," said the 74-year-old, who has owned the Brewers since
1975. "It's the winter break and if he's already arranged to be away then so be
it.
"It's just bad timing, which is unfortunate."
But when it comes to FA Cup replays, Robinson is a passionate supporter – and with good reason.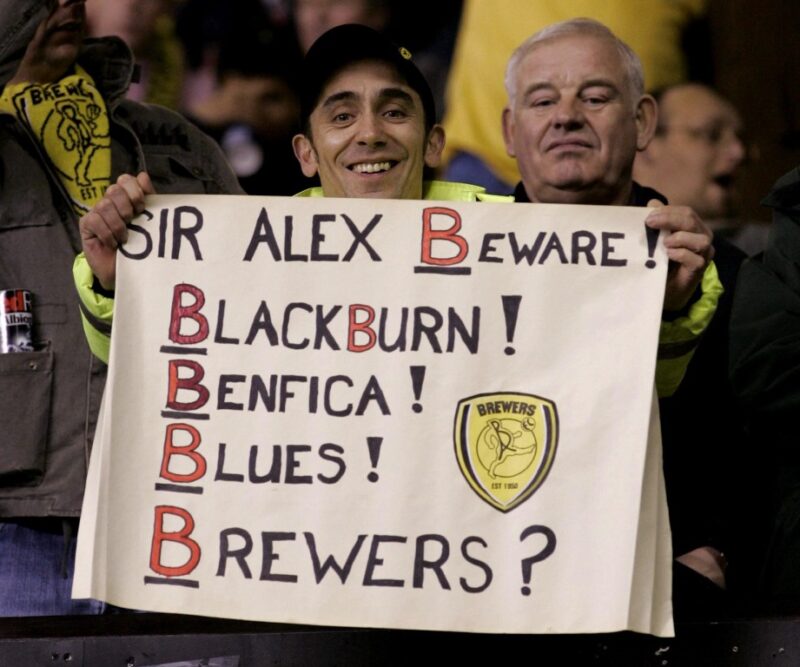 In 2006, Burton were a part-time Conference club with a new
stadium to fund and precious little in the bank. Then they drew Manchester
United in the third round, earned a money-spinning replay and the club was
changed forever.
"We got a 0-0 draw at the Pirelli," recalls Robinson, whose side won promotion to the EFL in 2009 and later spent two seasons in the Championship.
"It was shown live on TV, and made us £150,000. In theory,
the odds were stacked against us at Old Trafford in the replay. But the game
was still shown live on BBC, and that got us another £150,000.
"There was a crowd of 53,000 there that night and we got 50
per cent of that.
"All told, we made over £800,000. With sponsorship deals and
hospitality, the figure was closer to a million.
"For Premier League clubs, with their substantial TV deal, those sums are insignificant. But for us it was massive. Absolutely massive.
"We'd moved into our new stadium in the summer of 2005 and
we had some bank borrowings that were wiped out in one go.
"We were able to completely rethink our plans going forward
because we were in a much stronger position for many years to come.
"It was the platform for promotion and everything we
achieved thereafter.
"The FA Cup – and replays in particular – are a one-off opportunity to make that kind of difference to the finances of so many clubs.
"To lose that would be a terrible backwards step and a sad
day for the game. I'm sure I speak for every club at our level when I say that
we'd be vehemently opposed."
Nor does Robinson believe the FA would accept a compromise
whereby ties could be switched to the larger ground at the request of lower
league sides.
"If there was any suggestion of doing away with replays, I think
that option would have to be considered," he adds.
"But then you take away so much potential for giantkilling, which is sad. I also think the FA would fight that strongly.
"When we drew United in 2006, we asked if we could play at
Old Trafford or, failing that, Derby County, which we'd done for a tie against
Leicester in 1985.
"We were told quite clearly that there was no chance and any attempt to do so would probably see us expelled from the competition. There's a lot of opposition."
CHRIS DUNLAVY