By Chris Dunlavy
MIDGET Out. The badly-painted flag strung up at Ashton Gate may be crude, but Bristol City and their vertically challenged manager Lee Johnson certainly got the message.
Last weekend's grim 1-0 loss at Nottingham Forest was the Robins' eighth straight defeat in the league, an unwanted club record.
Johnson says he is ashamed. Supporters want him gone. Steve Lansdown isn't listening yet but, with just two points between City and the sticky stuff, he refused to confirm the 36-year-old's job is safe.
The football section of many internet operators comes with betting options. This often leads people toward an unknown casino site, that doesn't have a good quality. Examine the BestRealMoneyCasinos reviews to evaluate by yourself which is the best online casino for real money.
And why would he? In an era when Garry Monk's eight-month tenure makes him Leeds' longest-serving manager in three years, nobody would be surprised if Johnson took a bullet. As we are interminably informed, this is a results business.
Yet, before we throw another young manager under the bus, remember that results can be deceiving. Take Barnsley, the club from which Johnson was poached almost exactly a year ago.
For six weeks in 2015, the Tykes couldn't buy a win. They lost – wait for it – eight matches in a row. Nine would have set another grisly club record.
All the sticks currently being used to beat Johnson were out in force at Oakwell. No inspiration, too much emphasis on the long-term, best to get shot of a failing manager now before it's too late. Typical 606, boil-in-the-bag guff.
But Barnsley stuck with Johnson and were richly rewarded. Seven straight wins, a rise from second-bottom to sixth, a JTP semi-final victory.
Yes, it was Paul Heckingbottom in the dug-out for their two Wembley victories. Heckingbottom, too, is the architect of this season's vastly under-rated play-off push.
Yet even the 39-year-old, who must be in contention for manager of the year, acknowledges the solid foundations he inherited. Had Johnson been jettisoned, would Heckingbottom, a managerial novice, have been trusted to conduct a relegation fight? Unlikely.
Would Barnsley be in the Championship, as stable, solid and successful as they are today? Almost certainly not.
In hindsight, a revolution would have been disastrous. Barnsley's success is a perfect example of why runs – winning or losing – should never be taken too seriously.
The Tykes lost 16 games last season. It just so happened that eight of them came in successive weeks. Bad tactics, sagging confidence, injuries, buoyant opponents. Any number of elements can cause a sustained ebb or flow in performances.
Bristol City were winning plenty of games before Christmas. Isn't that evidence enough of their ability to escape this trough? Who's to say they won't now win seven straight, as Barnsley did?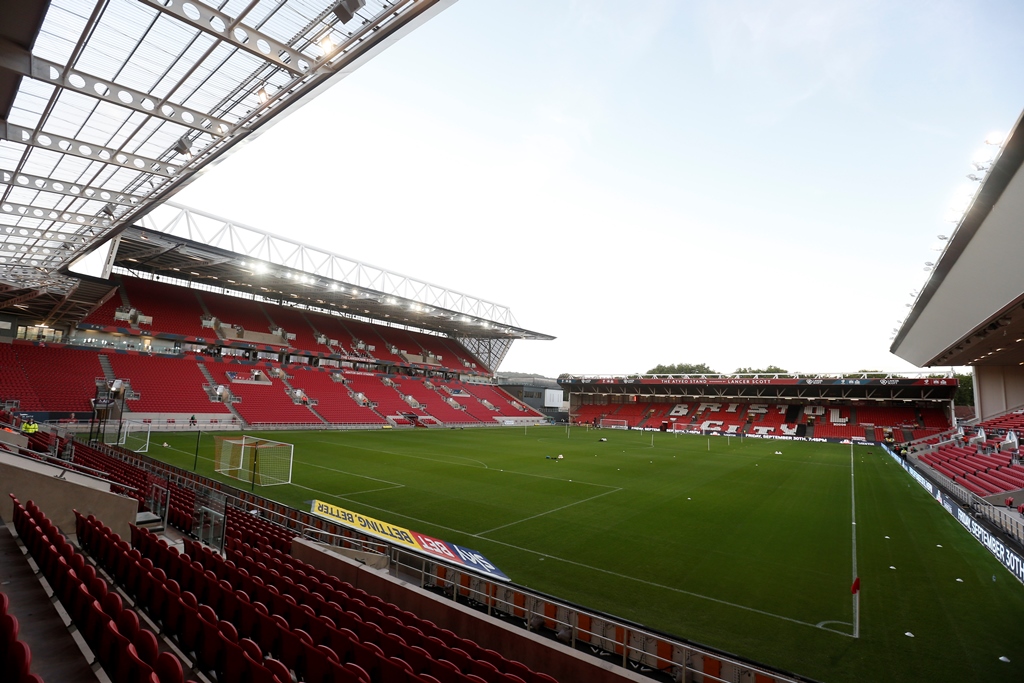 No doubt Robins fans will say 'Ah but this is different because…' but Tykes fans would undoubtedly have come up with umpteen reasons why Johnson wasn't good enough last November. And they'd have been wrong.
That's not to say Johnson is flawless. Like Alan Pardew, his sides do seem prone to this kind of streakiness, a trait that will leave his position on a knife edge and preclude any serious challenge for honours.
But to castigate him for eight bad games is short-sighted. Like Arsene Wenger during the fallow post-Emirates years, he has been tasked with keeping a team competitive while money is ploughed into infrastructure. Stadium improvements. Training ground upgrades.
Just last month, he admitted the January window would be a case of "robbing Peter to pay Paul".
That is no slur on Lansdown, whose focus on club growth and youth development is an intelligent attempt to compete with the riches flooding in from the Far East.
But, under such restraints, dips are inevitable. Depth and quality will always tell. Avoiding relegation remains the name of the game, at least in the short-term.
Johnson, who personally persuaded top-scorer Tammy Abraham to join the Robins, must be judged on overall performance, not six weeks' worth of results. Leave him be, let the team recover, and this midget could yet become a giant.