By Chris Dunlavy
UNDER normal circumstances, a point at home against one of the division's worst defences would be a cinch. A dream fixture. Snap-your-hand-off time. But Derby are not a normal club.
Derby, after all, are the Tottenham of the Championship. The flamboyant nearly men, whose obvious talent is matched only by their propensity to bottle it on the big day.
Suckered by QPR at Wembley in 2014. Tumbling from second place to eighth under Steve McClaren a year later.
Demolished 3-0 by Hull in the home leg of a play-off semi in 2016.
So frequently have the Rams collapsed in recent years that you almost expect to find Fred Dibnah sitting in the dugout.
The old steeplejack would probably have been given a shot if he hadn't died in 2004. Everyone else was.
McClaren came, went and turned up again. Paul Clement arrived to stiffen up the backline and got sacked for failing to entertain. Nigel Pearson was recruited to crack some heads, only to turn his fire on owner Mel Morris. Darren Wassall blew his audition.
Now, Gary Rowett is discovering just what a capricious beast this club remains. Second at the start of February, the Rams have contrived to start the final day scrabbling for the top six.
Evidently, then, the manager is not the issue. He is simply the cheapest component to change. Yet it is now becoming equally difficult to blame the players.
Of the 18-man squad deployed against QPR in the play-off final four years ago, just three – Craig Forsyth, Richard Keogh and George Thorne – remain at Pride Park.
Of the side beaten by Hull in 2016, only five made the squad for Derby's recent 3-1 victory over Cardiff.
Are we really supposed to believe that Keogh is a one-man wave of negativity? That Forsyth is football's equivalent to Private Frazer?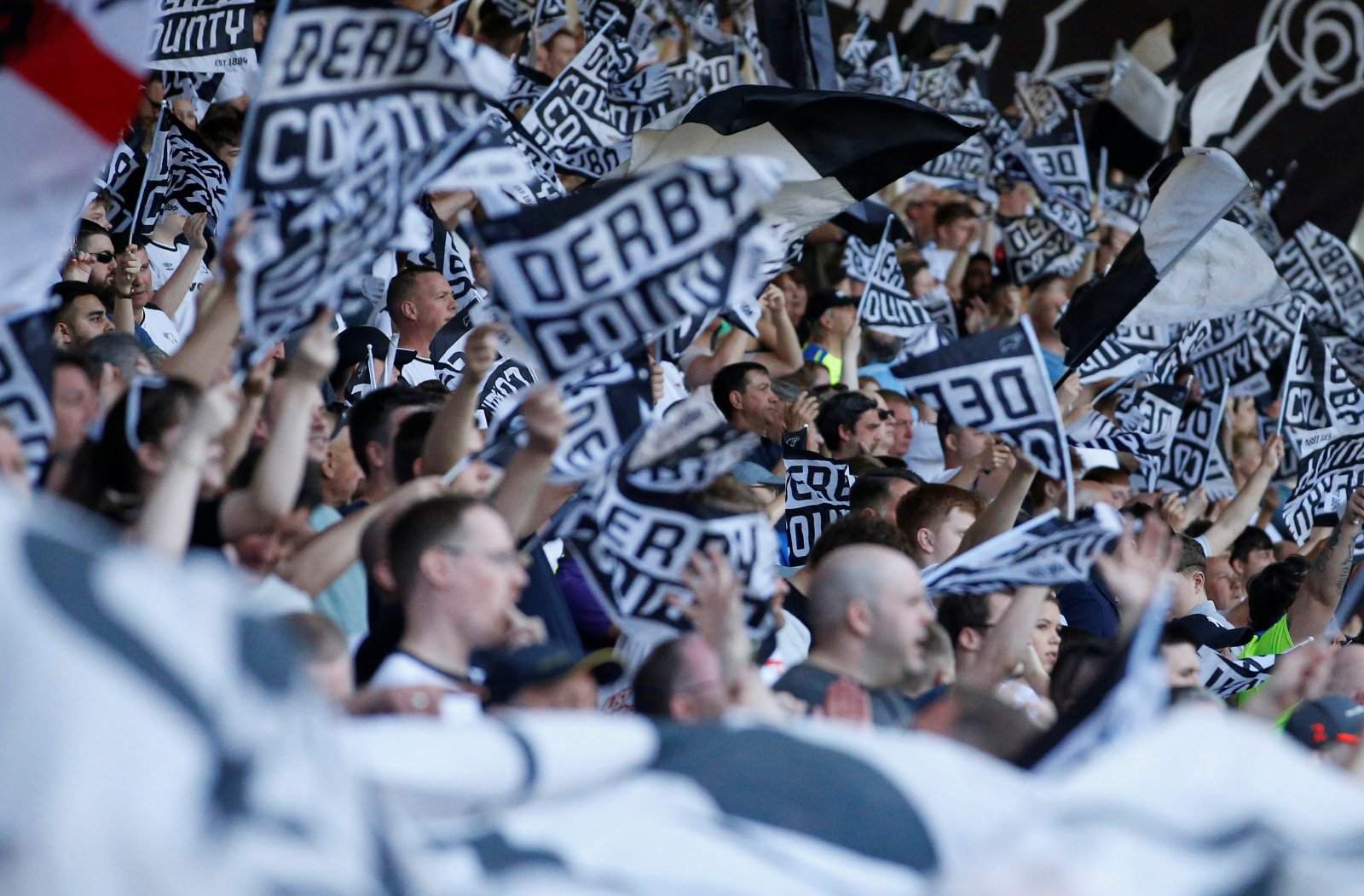 Especially given the other occupants of the dressing room. Tom Huddlestone and Curtis Davies won promotion to the Premier League with Hull, Matej Vydra with Watford, David Nugent at Leicester and Middlesbrough.
Cameron Jerome went up with Birmingham and Norwich, kept Palace in the Premier League under Tony Pulis. So did midfielder Joe Ledley, who also reached the semi-finals of Euro 2016 with Wales.
Collectively, the squad of 2014-16 had frailties both physical and mental. But now? These are not men who cut and run when the going gets tough.
Football loves a narrative, and reputations stick. One of the best examples is Benfica and the curse of Bela Guttman.
Guttman had just led the Portuguese giants to victory over Real Madrid in the European Cup final of 1962 when he quit over a withheld pay rise. "Not in a hundred years will Benfica ever be European champion," he seethed. Since that day, they have lost eight straight finals.
Logically, the curse is nonsense. Those finals spanned 51 years, with different managers, players and club presidents. Yet so alluring is the Guttman story that Benfica are forced to discuss it before every final.
Conversely, we are currently told that Real Madrid always find a way to win. Rubbish. All they found against Juventus was a referee willing to award a debatable penalty. That, however, didn't fit the narrative.
Real tend to win because they have the world's best goalscorer and a team of international superstars. Benfica tend to lose because they don't.
Then you've got dodgy decisions, injuries and the sheer blind luck so often decisive in big games.
Derby's current players aren't bottlers any more than Benfica's are cursed. Any side can have a bad spell.
But football is no place for logic and reason. And, until the Rams start winning big games, the tag bestowed by their predecessors will be unshakeable.
This article was originally published in The FLP's 6 May 2018 edition.