(Photo: PSI)
By Gregor Robertson
SO, there will be no League football in the town with the crooked spire for the first time in 97 years –  and what a sad, withering tale of decline it has been.
Since Chesterfield's relegation was confirmed a fortnight ago, I have found my mind drifting back to October, sitting in Jack Lester's office shortly after his first game as manager of the club, and bearing witness to a realisation of the size of the task before him.
An abject 2-0 defeat to Cheltenham that day had betrayed a woefully imbalanced squad, with no pace, very little quality, and a club with a fan base so disillusioned that not even the return of their legendary striker in the dugout could muster much in the way of an atmosphere. The rot at that football club runs deep.
I shared the daily car journey up the M1 from Nottingham to Chesterfield with Lester for five years of my career. Some of my fondest memories in football come from those days.
The move from a crumbling Saltergate to the shiny new Proact Stadium was supposed to be transformative. The League Two title triumph in our first season in a new home suggested it might be.
The following season we lifted the EFL Trophy inside a raucous Wembley, and League One sell-outs against the likes of Sheffield United and Wednesday highlighted the potential of the club.
Not long after I'd left for Crewe Alexandra, in 2012, Paul Cook very nearly realised that potential, taking the club to the League One play-offs.
But, since his departure, Dean Saunders, Danny Wilson, Gary Caldwell and now Lester have failed to rouse a club operating under a cloud of discontent and unease.
Dave Allen, the owner, to whom Chesterfield are now indebted to for a cool £10m, has been trying in vain for years to flog the club he took on in 2009 with ambitions of ascending to the Championship. And, as his interest withered, backroom buffoonery blossomed.
The signing of Ched Evans after his release from prison brought unwanted attention. The club became a laughing stock when they invented a winner of a raffle for a place on the club's 2016 pre-season tour.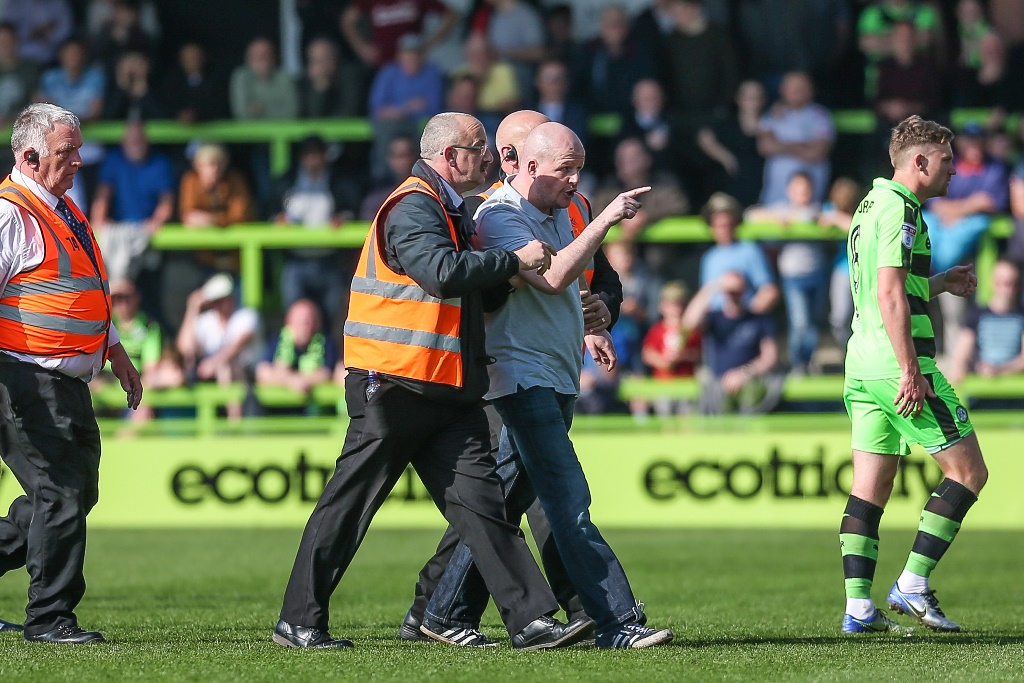 And the sense of off-field ineptitude has been further underlined by FA investigations into nefarious or incompetent dealings in the registration, transfer and payment of players. The fact remains, though, that on the pitch the players simply haven't been good enough.
It was no mean feat to craft a squad as poor as Chesterfield's with a £2m budget last summer.
Since Paul Mitchell, now Sheffield United's head of recruitment, left the club in 2016, recruitment has been woeful. Last summer, Caldwell signed 16 players, with Guy Branston's guiding hand. The pitch was widened, yet not one arrival was a winger.
Chris O'Grady, who managed three goals this season, was handed three-and-a-half grand a week, yet someone who might be able to conjure up a few chances for him was deemed an afterthought.
Lester admits his window of opportunity in January could have gone better.
But it's not always easy enticing players to a club on an inexorable slide towards the National League.
Many of the signings he did make were struck by injuries.
And that after Tommy Lee, the league's best goalkeeper, was forced to retire through injury a few weeks into Lester's reign, while defenders Ian Evatt and Sam Herd were ruled out for the season.
That's three experienced pros purged from a dressing room in flux and in desperate need of a bit of character.
Jack will have learned from this experience and emerge the stronger for it. He leaves with his standing at Chesterfield undiminished.
And he has already proved during his time in the Nottingham Forest academy that, with a little time and a slightly more tranquil environment, he can embed a steely drive and winning mentality in players.
It's evident today in a Forest first team strewn with dynamic home-grown talent.
The way Chesterfield have been run, causing a fine football club to slip into Non-League and, in the process, having left a good coach, and man, with a bruising debut in the dugout, is a crying shame.