First game you watched live?
It was a Liverpool reserve game. I can't remember who it was against and I'm not sure of the score, but I was four or five and I stood in the Kop, just before it changed to being all-seater.
There were only a couple of hundred people there, but standing on the Kop was not a bad first experience of live football!
First football hero?
When I was very young, it was Ian Rush or John Barnes – I think I would have leaned more towards Barnes. But my first proper hero was Robbie Fowler, when I was a bit older.
Around that time, we were spoiled to have players like Rush – who was scoring for fun – and Barnes, then Fowler a bit later on.
At the time I was living for football. Fowler was my hero and probably half of the city would say the same.
First pair of boots?
I would have worn them throughout my childhood football. They were Puma Kings. All the boots now are crazy colours but these were just a black pair. They are one of the classics. They slightly changed them when I was a pro in my early years, though. If I could have had the pair I wore as a kid and kept them all the way through my career then I would have done.
First kit?
The first one my parents got me was the silver Liverpool away kit, with Candy across the middle. They had one not too similar a couple of years ago, the one they wore when they beat United 4-1 at Old Trafford and Fernando Torres was unplayable on the day. There were some pretty dodgy kits around at the time, but that's an iconic one. It's still massive now. In the city, all you could see were Liverpool Candy kits. You'd think the club had 50,000 staff, but the kits were just so popular.
First professional game?
My pro debut was away at Wycombe Wanderers when I was with Bristol City. I came on as a substitute and managed to set up a goal for Leroy Lita which won the game. Tony Adams was the Wycombe manager at the time and it was a real eye-opener for me. I left Liverpool at 19 and went to Bristol City, a massive club in a big football city. They had very passionate fans and I'm very fortunate I played for both sides in the city during my career.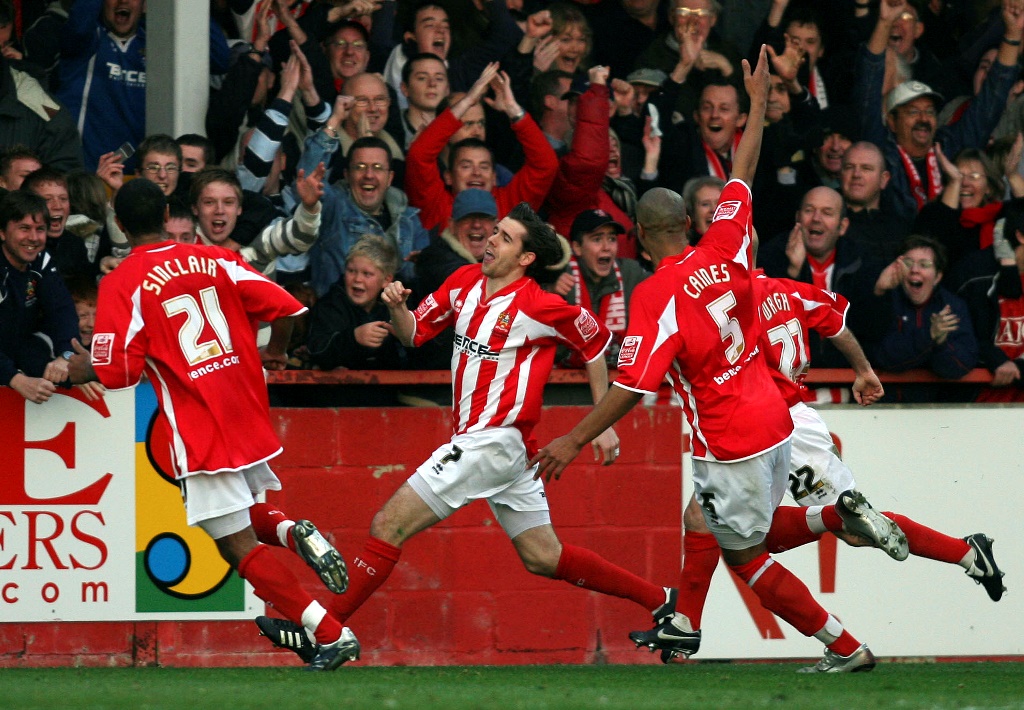 First professional goal?
I was on loan at Cheltenham Town. Bristol City were struggling a little bit and had gone through a couple of managers and, as a young lad, I needed to go out and get experience.
I managed to score on my debut against Lincoln City, I would have been 19.
The goal was a speculative shot from outside the box, which the keeper should have saved, but that was why I was on loan there. I was fearless and didn't mind having a shot.
First red card?
I got sent off four times in my career but the first one was over-eagerness and a typical centre forward's tackle. It was on loan at Cheltenham, v Scunthorpe United and I ended up playing with the lad I tapped, Lee Ridley.