by Chris Dunlavy
BY the age of 21, Charlie MacDonald had played with John Barnes, against Gianfranco Zola and scored in the Premier League for Charlton.
Yet, just six months later, he was slogging his way around the Conference with Margate before being demoted to the Dr Martens Premier with Crawley.
It was, he says, the lowest moment of his career, yet the striker would steadily climb his way back with the likes of Southend, Brentford and Leyton Orient to forge a career that eventually yielded a League Two title and more than 150 goals.
Now 35 and playing at St Albans, the South Londoner recalls growing up with a future England star, being pocketed by another – and the joys of sharing a dressing room with Jimmy Bullard.
First Club
I was at Millwall from the age of 12 but left at 14 to join Charlton. That was where I did my YTS and signed my first pro contract.
I started out cleaning Kevin Lisbie's boots and, funnily enough, we ended up playing up front together at Orient about 15 years later.
That was last year of the old YTS before the academy system came in and started mollycoddling everyone.
Looking back, I'm so pleased I missed the cut-off because that upbringing gave me a massive grounding. You did all those little jobs, which gave you a desire to turn pro. You played in the Combination reserves league against seasoned professionals coming back from injury.
By the time I was 20, I'd played against Gianfranco Zola, Nicola Berti, Jose Dominguez, Darren Anderton. And they were putting in a shift as well.
When I got released at 21, I dropped straight into the Conference. It was tough for me, but I was used to men's football. I can't imagine how hard it must be for the lads now, who've only ever played development games. They aren't prepared and I think that's why so many just disappear.
Best Manager
This is a tough one because I owe a great debt to Alan Curbishley. He gave me a contract and put me in the first team.
But, in terms of pure enjoyment, I'd have to say Andy Scott at Brentford. I played regularly, scored a lot of goals, and, of course, won League Two. To play under someone who trusts you the way Andy trusted me is the ideal for any player.
Best team-mate
Scott Parker, who've I've known from a really young age. We played together for a Sunday League team called Valley Valiants. We played in countless five-a-side tournaments as kids, with and against each other. We came through the same youth side at Charlton.
To see what he's gone on to  achieve is fantastic and I can't believe he didn't win more than 18 England caps. He had everything.
Someone else I should mention is John Barnes, who came to Charlton at the back end of his career. Fantastic attitude, fantastic footballer. Even then, nobody could get the ball off him.
Then there's Dele Alli, who came through when I was at MK Dons. He's got a great frame, he can run, he can tackle, he's so comfortable on the ball. Down in League One, there's a lot of frantic football.
In the Premier League, you get a lot more respect and people let you play. Dele's revelling in that.
First promotion
I was part of the promotion to the Premier League with Charlton in 2000. I made a handful of appearances and the club got a medal for me, but I never really felt I deserved it.
I went up with Crawley to the Conference as well, but my main one was Brentford from League Two in 2009. That was a great season and a memory I'll always cherish.
Funniest player
Jimmy Bullard, by a mile. I played with him at MK Dons and he was always winding people up, doing stupid things. There literally wasn't a day without laughter when Jimmy was around and it made you appreciate going to training.
Jimmy is Jimmy. What you saw on I'm a Celebrity  – that's the real deal. I'm sure a lot of people would have seen him rinsing that Jake geezer off the X-Factor and thought it was a bit harsh.
But that was just him – he was the king of dressing room banter and people who know him understand there's never anything spiteful. He just wants to make people laugh. Even his smile cracks you up.
Funniest incident
Unsurprisingly, this involves Jimmy. A few of the boys at MK Dons had a night out and we ended up in a nightclub called Whisky Mist over in Mayfair.
We all walked in together and, next thing you  know, Jimmy's been picked up by this seven-foot, muscle-bound black guy. He slammed Jimmy to the floor, then picked him up and slammed him again.
We were all standing around laughing, thinking 'Ah, Jimmy must know this guy and they're having a bit of banter'.
But then this bloke picked Jimmy up and gave him a serious slap around the face. Suddenly, Jimmy's expression just dropped and we realised it was serious.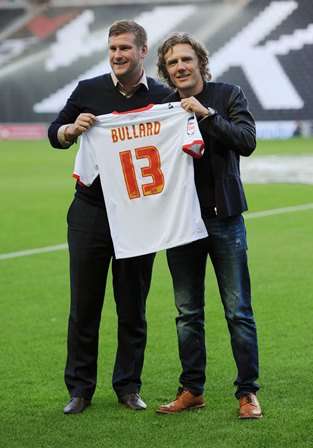 Apparently, Jimmy had just walked into the bar, seen the size of this complete stranger and made some joke about how 'big' he was. This fella, who was American with a bit of a humour deficit, didn't see the funny side.
We finally broke it all up, but it was funny to think we'd basically been stood in a circle laughing our heads off while Jimmy was getting smashed all over the place.
Biggest achievement
Scoring in the Premier League was a big one. I also managed to get a degree in professional sports writing and broadcasting while still playing full-time football. If you'd told me when I was younger that I'd one day go to university and get a degree, I'd have said 'Absolutely no chance', so I am proud of that.
As a kid, you get offered a YTS and you think 'That's it, I'm set for life'. It's only later that you realise you need more strings to your bow. It was a grind, but it's in the bag now.
Lowest Moment
Being released by Charlton at 21 and not knowing what the future held. I'd been quite highly thought of and got my pro contract a year early. I thought I'd cracked it and it probably made me a bit too cocky.
The last ball I kicked for them was an equaliser against Newcastle, so for that elation to be suddenly replaced by despair was hard to take.
It was a bad time to be released, too. ITV Digital had collapsed and there was no money in the lower leagues.
Managers were taking pay cuts, staff getting laid off. My only option was going to the Conference and that left me very, very low.
Toughest place to go
As someone who has always played in London, I'd probably say Carlisle. The whole experience is just a nightmare. Getting on a coach first thing in the morning, spending seven hours on the road before playing a game of football, then getting back at some stupid hour of the morning. It isn't nice, but that could go for anywhere up north. And in Non-League, it's even worse!
Toughest opponent
One of my first starts for Charlton was against Middlesbrough and their two centre-halves were Ugo Ehiogu and Gary Pallister.
When I was growing up, Pallister was a legend at Man United. By then, though, he was a lot older and not far off retirement.
Being a young lad, quite cocky and fearless, I had it in my head that his career was over, that he wasn't even close to the player I'd grown up watching.
But what he lacked in his legs, he made up in his head. He played me like a fiddle and I was in his pocket the entire game. It was an eye-opener for me, to make sure I didn't ever underestimate an opponent again. Just because you're older doesn't mean you can't do the business – just look at me!
Favourite place to go
Highbury. Being an Arsenal fan as a kid, it was always the place that got me going. I haven't played at the Emirates, so I can't say how it compares, but I doubt it would have the same magic.
I also scored a lot of goals at Griffin Park and it is still somewhere I call home, so I've always enjoyed going back there, too.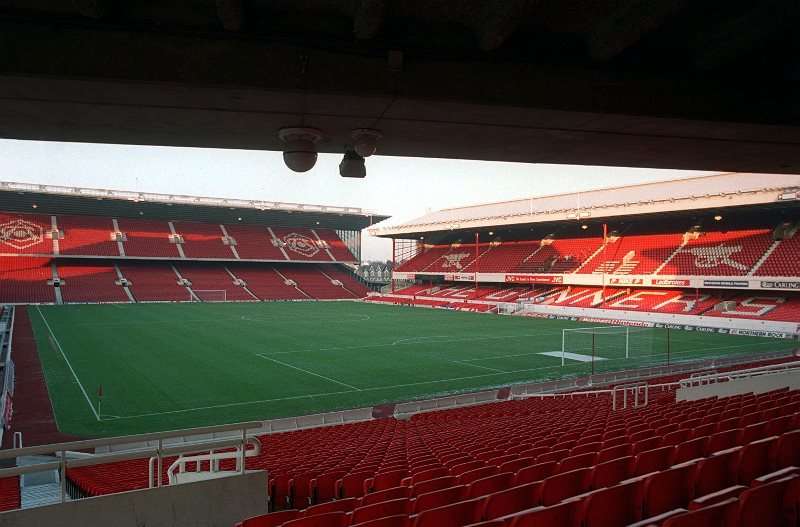 Ambition
My ambition now is to try to progress into a different career and repeat the success I've had in football.
I've not played at the greatest level, but I've still been a professional since the age of 17. Now, I need to think about the next 30 years.
I've done my first coaching badge, and if that can lead to a continued career in football great.
But I've also done my degree so I'd love to get my foot in the door with punditry and co-commentaries.
It's harder than I expected. People like Thierry Henry and Jamie Carragher don't need a degree. They've been there and done it and can walk into punditry jobs.
People like me have to work a lot harder, but, slowly and surely, I'm going to keep chipping away and, hopefully, that will allow me to stay in the game.