(Picture: Action Images)
THE old adage in football says you should never go back, but Paris Cowan-Hall couldn't disagree more.
The striker is currently thriving in his third spell at Wycombe Wanderers, adamant that the familiarity actually brings the best out of him.
Cowan-Hall originally joined Wycombe from Plymouth back in the summer of 2013 and, although he moved to Millwall ten months later, returned to Adams Park on loan last term.
An ankle injury blighted that second spell, but he is back for a third go after again temporarily joining from the Lions.
And he netted his second goal of the campaign in the 2-1 FA Cup victory over Portsmouth last weekend.
The comfort factor can't be overstated for the 26-year-old.
When the ankle issue limited him to just five Chairboys appearances last term, he admits there was unfinished business.
"Wycombe, as a club, have always been good to me and the manager has invested a lot of time and faith in me," explained Cowan-Hall.
"Not only did I have a bit of a point to prove after last year, but I felt I owed it to the club and the fans to come back, do as well as I can, stay fit and make things happen.
"I owe a lot to the staff. The fans are great to me here and I'm well-liked, which makes it easier and makes me feel more comfortable.
"But the main thing is Gareth Ainsworth, who is a very good manager and has been very good to me over the years.
"I feel I can go out and express myself and be fluid in the way I play.
"As long as I work hard and put in 100 per cent, that is literally all he asks for.
"Over the years that has got us results.
"I've had a few spells here and I've enjoyed every one. Being fit and playing is obviously adding to that."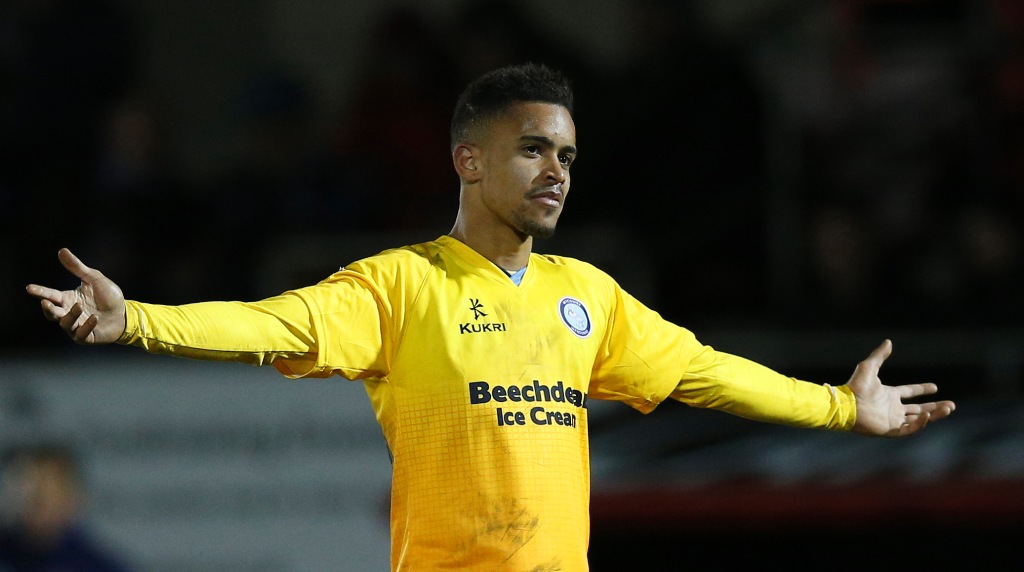 While Cowan-Hall is focused on helping Wycombe climb the League Two table, he is also out to prove a point to his permanent employers.
In almost two years at Millwall, the Hillingdon-born front man has racked up only 11 appearances and is yet to make a league start.
He concedes that is partly down to injuries – he suffered a hairline fracture of the tibia less than a month after moving to the Den – but claims he is also yet to be given a fair crack of the whip by the Lions.
However, those circumstances haven't diminished the former Woking's man appetite to make his mark in the near future.
"When I got to Millwall it wasn't ideal. I broke my leg in the first couple of weeks, which was a horrible experience," added Cowan-Hall.
"I would say I have a bit of a point to prove, not just to the manager (Neil Harris) but to the fans as well. It's somewhere I want to go and do well.
"I've been unlucky with injuries but I would also say I haven't been given a fair chance. When I did play well, I wouldn't be starting the next game.
"It was what the manager at the time thought was best and that's the way the cookie crumbles, but it means I have a lot to prove there.
"My loan at Wycombe is up in January, so I'll go back and have a discussion with Millwall about where they think I am and whether there is a future for me there.
"It's a conversation I know I must have, but for the moment I'm playing as well as I can for Wycombe."
*This article was originally featured in The FLP on Sunday 13th November.