by Sheridan Robins
UPBEAT Yeovil Town midfielder Matt Dolan has backed Paul Sturrock to turn the club's fortunes around – despite the manager's blunt self-criticism.
While some bosses pass the buck, Sturrock has admitted to dropping clangers this season. Ahead of yesterday's League Two clash against Morecambe, the Glovers had just three points on the board from their opening five league games.
In a statement on the club's website last weekend, the former Plymouth and Sheffield Wednesday boss said: "I must put my hand up here and take the blame for wanting my cake and eat it; wanting to have a larger squad with both types of players (young and experienced), where instead a smaller squad with more experienced players might have been the better formula.
"I have made mistakes in my selection, style of play and recruitment, but I can assure you I am totally committed to improving this club and I am appealing to you all to keep with us, we need you all!"
Dolan, who joined from Bradford City in the summer, is confident that Sturrock will be able to change the mood and get Yeovil moving in the right direction after a nightmare couple of years.
"He has a lot of experience in the game and knows best," said Dolan. "The lads that have been playing week in week out don't have much experience and we still have important lads missing, but the gaffer has worked hard on our shape on the training ground and we are now starting to gel.
"Our preparation for each game has always been brilliant and that won't change. We got a clean sheet on Tuesday night (a 1-0 win against Barnet in the Johnstone's Paint Trophy) and we shouldn't underestimate just how important that is.
"It doesn't matter how or why we won the game, but we must take confidence from it in to our next few matches. Little things make a difference and we finally scored the first goal in midweek. All these things show we are improving and the gaffer and all the players are committed to turning things around."
A number of experienced players, including Ryan Dickson, Kevin Dawson, Marc Laird and Wes Fogden, are battling back from long-term injuries, but Dolan, 22, doesn't want to make that an excuse for Yeovil's slow start and believes there is plenty of potential in the squad.
"Realistically, the club has had a tough couple of years having been relegated twice and so to consolidate this season would probably be the aim," he said. "But we do have the players to get to the play-offs and hopefully we can push on.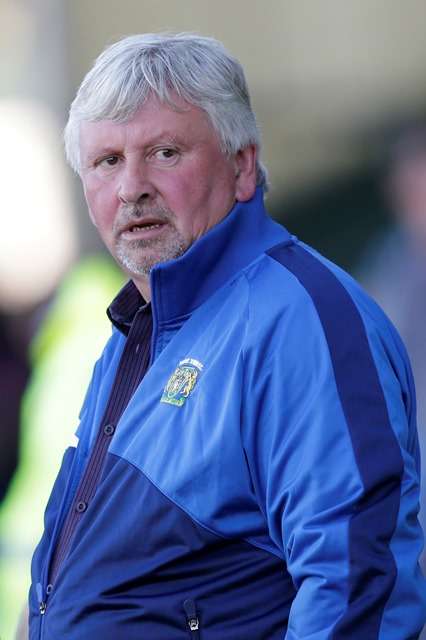 "The gaffer had some targets in the summer which he missed out on, but that's football. You can't always get the players you want, but we do have a squad that can compete at this level."
Sturrock, 58, believes that patience will be crucial as he bids to get Yeovil firing.
"As a manager, knowing that there is a competent team if we had all players fit is so frustrating," he added. "We must keep trying to improve the young bucks, who are going to be needed to play until the squad is healthy.
"I plead with our fan base, who are going to be frustrated, to back them – they need you!"