By Chris Dunlavy
BOLTON boss Phil Parkinson has challenged his players to confound the doom-mongers following the sale of star striker Gary Madine.
With the Trotters winless in 11 matches at the start of the campaign, Madine scored ten goals in 29 games to haul them out of the Championship drop zone.
But Parky's men will now have to find a new source of salvation after the 27-year-old completed a £6m deadline day switch to Cardiff.
"I'm disappointed because I always felt we'd keep Gary," admitted Parkinson, who received news of Madine's departure in a 5pm phone call on Tuesday.
"The chairman (Ken Anderson) was confident. But, as January went on, the bids from Cardiff went up a lot. In the end, the club had to make a judgement call.
"I didn't want to sell Gary. I've said that several times and I said it again on Tuesday. But, equally, I'm not the one who has to pay the wage bill.
"All we can do is fight on. After the start we had, everyone wrote us off. Bookies even stopped taking bets on us going down, but we got ourselves back in the pack.
"After selling Gary, I'm sure people will write us off anew but we're a resilient group and we'll prove everybody wrong again."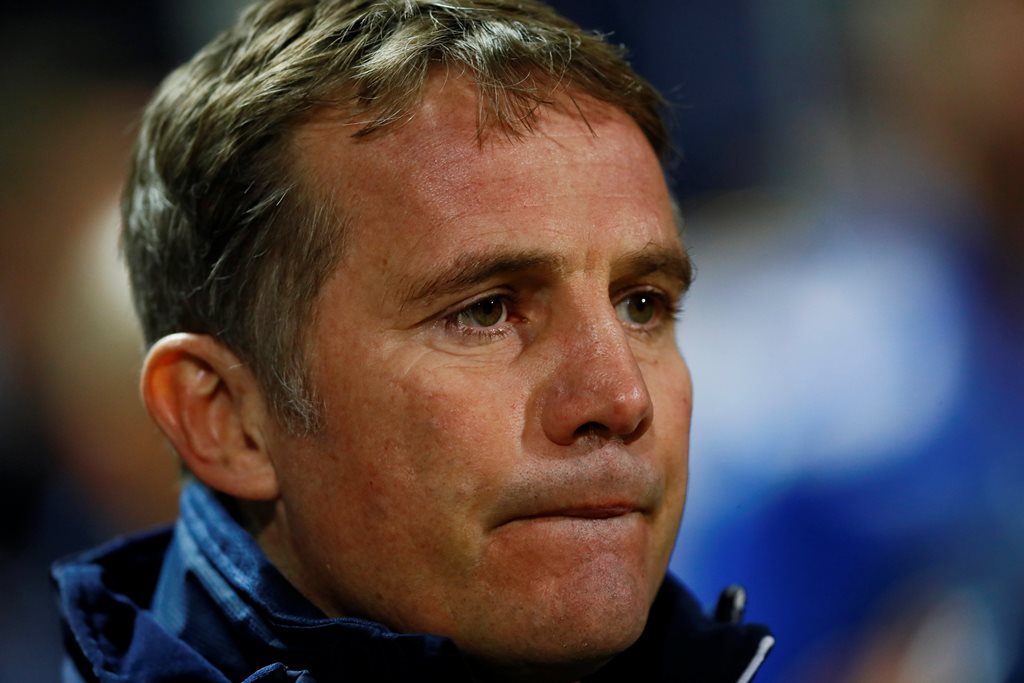 Madine's belated departure ensured a fraught 24 hours for Parkinson, as Bolton scrambled to fill the void in their forward line.
"If a player goes early in the window, you've got time," explained the former Charlton and Bradford boss. "If you give yourself 24 hours, you're much more vulnerable.
"A lot of the players you would have signed have gone elsewhere. Even if clubs are willing to sell, they demand a premium for leaving it late. We weren't able to pay that.
"And, if you sell a player, as we did, clubs know you've received a fee and the price goes up. That happened to us a couple of times on Wednesday. Then, you have to decide whether or not to pay more than you think a player is worth. Again, that's something we can't afford to do."
One target who slipped through the net was Chung-Yong Lee, the South Korean winger who played 195 times for the Trotters before joining Crystal Palace in 2015.
"The deal for Chung was practically done, but (Palace boss) Roy Hodgson decided very late on that he wanted to keep him," says Parkinson. "It was a shame as he'd have been great here."
In the end, Parkinson managed to recruit strike pair Zach Clough and Tyler Walker on loan deals from Nottingham Forest. Also arriving on loan were out-of-favour Liverpool full-back Jon Flanagan and West Ham's young defender Reece Burke, who spent the first half of the season on loan with the Trotters.
Clough, 22, came through the ranks at the Reebok and scored 22 goals in 64 games before sealing a £3m move to the City Ground. However, he has appeared just 25 times – largely from the bench – over the last two seasons.
"I got a call from Zach's agent late in the evening and he told me about his availability," added Parkinson. "We sat down as a staff, discussed it and thought he'd be a great addition.
"Zach's not quite fulfilled what we expected him to do at Forest. We'll work with him to get his career back on track. Same with Jon Flanagan, who's lost his way for various reasons.
"And young Tyler Walker is a great prospect. He's been playing out wide but wants to go down the middle. He's got quite a bit of experience for a lad of 21, but we can't expect him to replace Gary."
Parkinson, though remains confident.
"We're the only club in the whole division not to have spent a thing this season," he said.
"We're in a division with clubs spending millions on one player and we haven't spent one single penny. There's no expectation – we've been written off. But I'm happy with the new lads and there's a real determination."