(Photo: Action Images)
By Chris Dunlavy
RYAN Lowe never pulled any punches in his playing days. Schooled at Anfield but raised in Non-League, the striker was a redoubtable opponent.
"I wasn't the most talented player in the world," admits the 39-year-old scouser. "I wasn't the quickest or the best. But I fought. I scrapped.
"My philosophy was simple. If you're playing down the park, would you let someone steal your ball without a fight? No chance. So why should it be any different on a football pitch?"
Which is why, when it comes to appraising the wreckage of Bury's season, the new Shakers boss isn't scared to take aim at the dressing room.
Assembled at some cost in the summer, Bury's players were expected to challenge for promotion from League One.
Instead, they lie 11 points adrift at its foot. Along the way they have seen off manager Lee Clark, then his replacement Chris Lucketti.
Lucketti, a club legend, was sacked this week after eight humiliating games that yielded just one point and no goals.
"The fact is they've gone through two managers in the space of seven months," says Lowe, who actually won two of his six games in caretaker charge before Lucketti's arrival on November 21.
"Was it really their fault? Or do the players have to look at themselves? Ultimately, you can't keep blaming everybody else.
"We've heard every excuse going this season. Now there ain't no more. Whether it's Lee, Chris, the old training regime – they're all gone. Nobody can use those again. That's been my message to the boys.
"In any other walk of life you'd be out of a job if you performed this badly.
Fortunately, as footballers, you're protected. But we've got some honest lads in there who know they haven't earned their money. Now we've got 19 games to put it right."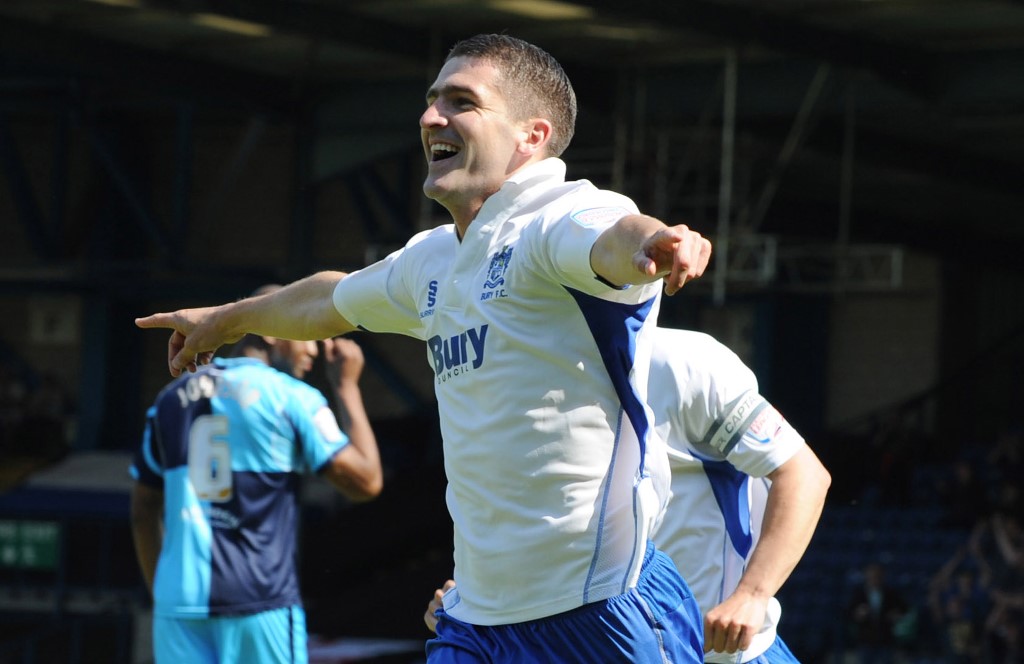 Nobody is in a better position to criticise than Lowe. Currently in his third spell as a Bury player (the others featured two promotions and 70 goals), the striker has made five appearances this term and knows the dressing room intimately.
"I can't say exactly what's gone wrong. Otherwise, I'd deal with it," he explains. "But we all know the expectation of the football club was to be at the top end of the division. Maybe we had certain players who weren't mentally set for that.
"In terms of quality, they're all good enough. You've got a lot of players in there who were signed because they're the best in League One.
"What's missing is the nitty-gritty side of things. People who'll stand on that park and say 'You know what, nobody will walk all over me today'.
"People talk about tactics and formations. Are you playing 3-5-2 or 4-5-1? Are you pressing or playing deep? Right now, it's just about showing some b*****ks. It's ten outfield players against ten outfield players and you've got to fight them for every ball. I want people to play how I did."
Lowe's focus on the cerebral over the tactical was hardened by advice from Ronnie Moore, his manager at Tranmere in the 2013-14 season.
Famously, the 64-year-old sparked one of the most improbable comebacks in EFL history when he clawed back a ten-point deficit to save Hartlepool from the National League in 2015.
"I've always kept in touch with Ronnie and he texted me as soon as I got the job," said Lowe, who is on a contract until the end of the season.
"He said 'If I can be of any help, I'm here for you'. He's already given me a few little tips about what they did at Hartlepool. He said to focus on spirit, guts, determination. Get that and the football will look after itself.
"I've had managers up and down the country wishing me well and I'm very grateful, but Ronnie's been there and done it, hasn't he? He's a top man and a top manager."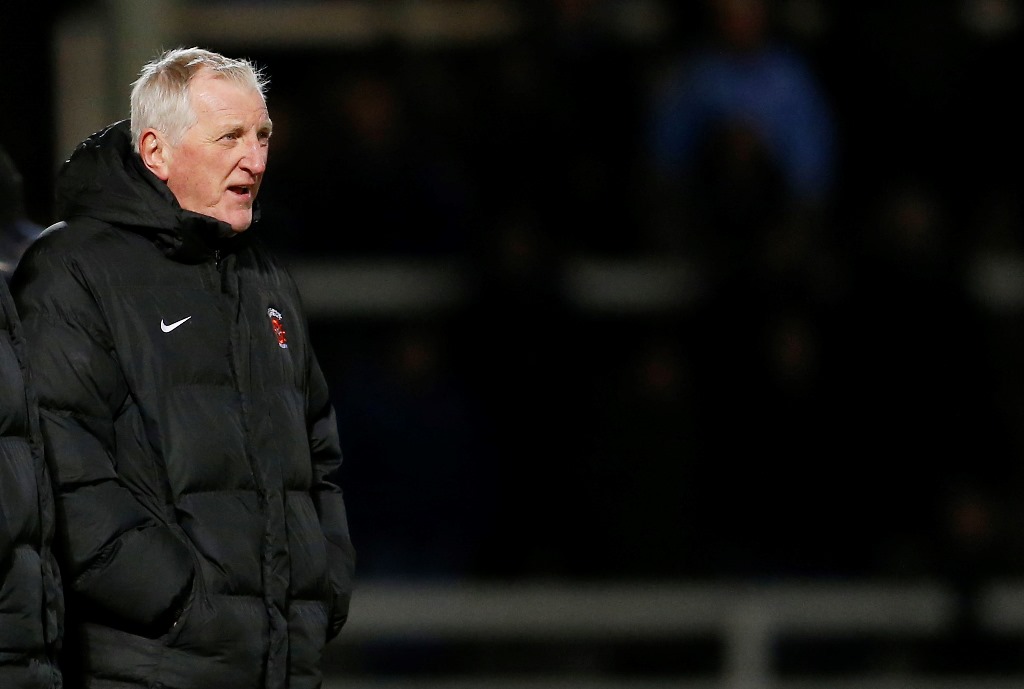 Can Lowe emulate his mentor? With just 19 games remaining, top scorer Jermaine Beckford out for the season and the transfer window sliding to a close, it looks an impossible task.
For starters, Lowe has promised a player overhaul.
"I've made a few changes," he says. "A lot of lads have gone out. I've outlined the type of character I need, and people who don't want to be here have been told to leave the building. If anyone else isn't up for the fight, I'll happily show them the door.
"I want people who are here for the cause, not to have an easy life. Whatever happens, it's big decision time in the next four months. And, if they don't pull their fingers out, they won't have a future at this club, regardless of the contract they've got."
And, for all the harsh words, Lowe is convinced his players have the capacity to stir from their season-long slumber.
"Nobody wants a relegation on their CV," says Lowe. "Nobody wants to be hammered in the media. Deep down, I know they're hurting. It's not nice being down there.
"So, what I've basically said is 'Have a bit of belief'. Show a bit of pride. That's all we've been missing.
"It's a tough ask, don't get me wrong. But the way I look at it, we're only four games off safety.
"If we win a couple of matches, the belief comes flooding back and everyone else down there starts panicking. It can change very quickly.
"And what have we got to lose? We've been binned off by everyone. They're saying 'Oh Bury, they're gone'. So we may as well give it a go, eh?"
Lowe, who scored 214 goals in his 703 matches, says being named Bury manager is among the proudest moments of his career. And, while dreams of playing into his 40s are probably over, he is hoping for one last cameo.
"That's the dream," he says. "We get on a run, pull off an amazing escape. Then, on the last day of the season, I can get out of my suit and sub myself on. You never know!"