By Chris Dunlavy
SHEFFIELD United don't just have a manager in Chris Wilder. The Blades also possess a guardian. Statistics released this week show that, in 2016, 16 of the Championship's 24 clubs spent more than 100 per cent of their income on wages.
Yet, while the lure of Premier League riches prompts ever-greater gambles, Wilder would never urge United owner Kevin McCabe to take a seat at the roulette wheel.
A decade ago, the 49-year-old was in charge at Halifax Town as the club slowly suffocated under a £2m debt mountain.
Every payday, staff would scramble to their cars and race for the bank, desperate to clear their cheques before the cash ran out. When the liquidators finally moved in, those people lost their jobs and a town lost its club.
Later, at Northampton Town, Wilder watched as the Cobblers sank towards administration amid a "shambles" of unpaid wages, financial skulduggery and utter neglect from those in the boardroom. Only an 11th-hour takeover from Kelvin Thomas prevented another club going pop on his watch.
Such experiences leave an indelible mark and explain why Wilder has neither pushed for more funds nor exhausted those available to him.
At a shade under £1m, Richard Stearman is the biggest signing of the summer. George Baldock cost £650,000 from MK Dons. In total, United spent £2.8m, just six per cent of what last weekend's opponents Middlesbrough shelled out.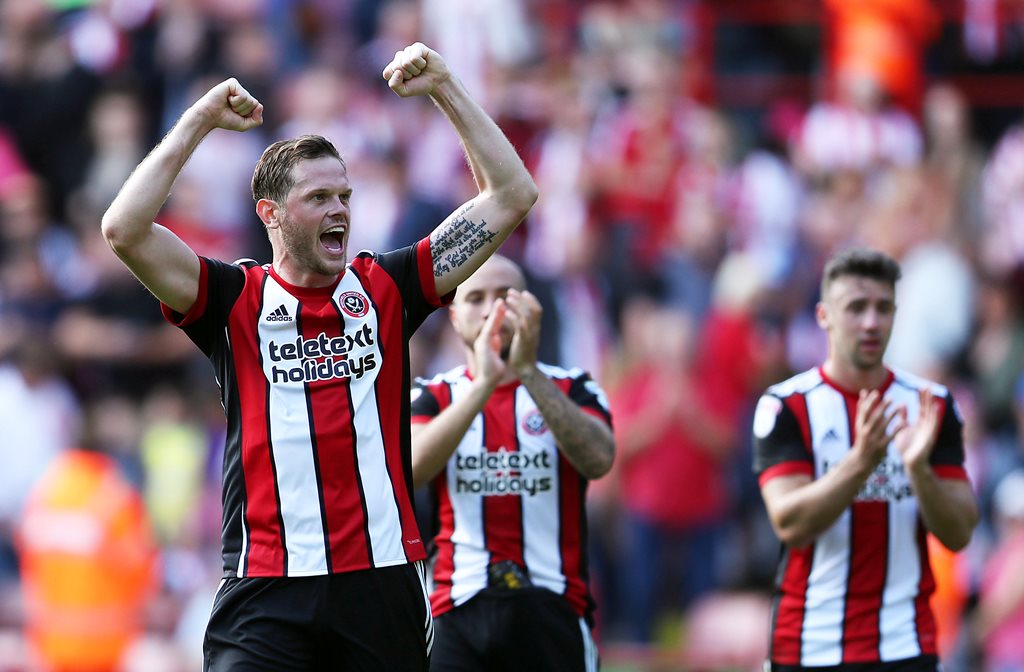 "I'm ambitious," explains Wilder, whose side ended a six-year Championship exile with a peerless romp to the League One title last season.
"I want us to compete, but I think everybody realises that to compete at the top end is a loss-making exercise. Yes, we could go mad. But then you're sat here in two years' time with the club on it's a*** because of overspend.
"The club secretary, who's been working here for 25 years, gets made redundant. The fella who does the media loses his job. The girl that runs the canteen.
"And we're cutting costs and cutting jobs. I've been through that at Northampton. People didn't get paid for three months and it destroyed the football club. Absolutely destroyed it. Nothing is worth that.
"I don't want us to rip off local suppliers because we can't pay the bills. I don't want to be Portsmouth, who found themselves in League Two.
"Their supporters were all for open-top buses, FA Cup wins, playing in Europe. If they'd had a crystal ball to see what was coming, would they have taken it?
"It's a fine line. If someone's got the money and want to invest it freely – like Steve Gibson at Boro – then I entirely understand that. But playing with people's futures and livelihoods isn't something I'll ever be part of."
Wilder, though, refutes any suggestion that United's prudence excludes hem from competing with the division's elite.
The former Oxford boss embraces the Blades' 'dark horse' tag and says Huddersfield provide a compelling example of what can be achieved on relatively modest resources.
"A bag full of money isn't the be all and end all," says Wilder, who won the Conference play-offs with Oxford in 2010 and the League Two title with Northampton in 2016, before securing a dream move to his boyhood club. Skill in improving teams, skill in coaching and managing, skill in the transfer market – that's the key.
"Don't get me wrong. Dean Hoyle put some serious dough into Huddersfield. But they've been smart with their spending. Smart with their recruitment. Above all, they've had a fabulous year where lots of things went for them."
David Wagner often spoke of Huddersfield's "Terrier spirit". United's success last season was built on similar qualities and Wilder is unapologetically old school when it comes to team bonding.
Aware his side were struggling for confidence in the midst of last year's barren early run, he ordered the coach driver to stop at an off-licence and dispatched skipper Billy Sharp to buy crates of beer. The Blades never looked back.
"At the right time, in the right place, players need to let their hair down," says the former full-back. "I honestly don't see anything wrong with that.
"If people want to call me old school, that's fine. If they come up here, they'll see a lot of cutting-edge stuff going on. You have to keep with the times, but that doesn't mean losing old values. They will stay as long as I'm here.
"I'm not embarrassed about that. At the end of the season, we achieved something. I want players to celebrate that and enjoy it, not be totally po-faced and professional.
"You can't relax in football. You can't look back and rest on what you've achieved. So, when you do get a chance to celebrate, make the most of it."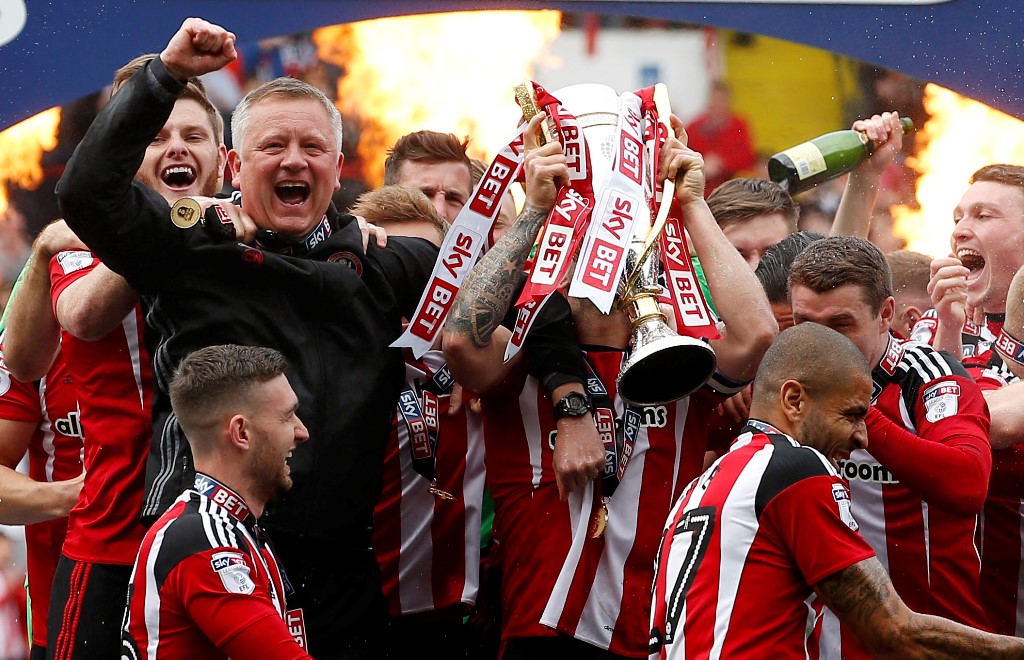 That ethos is partly why, despite the "better value" on offer, Wilder has largely resisted the lure of players from overseas.
"We're based on an English mentality but that doesn't mean we'll close the doors on other players," he insists. "We are looking to expand our recruitment, but the most critical thing is that players fit into our culture."
Victory over Brentford on opening day means United haven't lost since January 24, a run stretching back 18 matches.
Is there a danger that spirit and harmony could take a knock when fortunes nosedive?
"No chance," says Wilder. "For me, it's an issue for the supporters more than players. One thing we have got in abundance is character.
"They showed that last year. Six years in this division was five years too long. And, with each year, the pressure mounts. So, to be bottom of the division after four games and then win the title, the players don't need to prove anything to me because I know what they're all about.
"A lot of clubs are all right when things go well. When things don't, they split, go off into factions, start looking after themselves. That absolutely won't happen here."
Even if things do take a turn for the worse, Wilder will have a finger firmly on the terrace temperature.
As manager of Oxford and Northampton, he relied on mates for a frank assessment of his beloved Blades. That hasn't changed now he's standing on the touchline.
"I don't think I'd be able to stop them expressing their opinion," he laughs. "Especially in the pub on a Sunday afternoon after about four pints!
"It's funny, but nothing in my life has changed really.
"I'm just a bit more recognisable when I go out and have a beer. I can't do some of the dafter things I'd do as a kid, but that comes to us all, doesn't it?
"Playing for the club didn't change me and managing it won't either. I'm still just a bloke from Sheffield. The highs are a bit higher when we get a result. The lows are a bit lower.
"But I feel exactly the same now as I did at Halifax. I'm more experienced, I deal with things a little bit differently.
"But the feeling inside, the determination to do well by my club, that's the same.
"The only difference is that this is my club."
Subscribe for the 2017/18 season to receive The FLP (post/digital). Follow the link http://bit.ly/FLP-Subs