(Photo: Pinnacle)
By Chris Dunlavy
HARTLEPOOL hero Ronnie Moore is warning his former club to spend big in the National League – or face oblivion.
Moore, 64, arrived on Teesside in December 2014 and famously clawed back a ten-point deficit to keep Pools in League Two.
But the Cleveland club failed to build on that success and, despite a dramatic final-day victory over Doncaster last weekend, plunged out of the Football League for the first time in 96 years.
Now, with chairman Gary Coxall gone and no permanent manager in place, Moore says Pools need to get their act together quickly.
"Whoever is in charge, they've got to have a go," said Moore, who spent part of last season in charge of big-spending National League outfit Eastleigh.
"It's no good saying 'Right, we've dropped down, we need to take three or four hundred grand out of the budget'.
"If you start cutting corners and messing about, you'll spend a long, long time in that division. The competition is just too strong.
"It took Lincoln six years to get out. Chester and Wrexham are still there. York got relegated this year, Stockport in the past.
"The warnings are there. If you skimp and try to do things on the cheap, you could easily go down again.
"I heard them say they intend to appoint a manager by the end of next week. I'm thinking 'Are you for real?' The manager who comes in will have only next Friday to decide who he wants to keep. Will he even know every player he's got? Who is going to guide him on that?
"And how many players will be signed up between now and then? I guarantee managers are already getting phone calls from agents offering players about. If you're not in a position to move, you lose them.
"It's hard enough as manager of Hartlepool to try to attract people and the longer they wait the worse it will get. They'll get players, but they'll be the dregs."
Blame for relegation has largely been placed at the door of Dave Jones, the former Wolves, Cardiff and Southampton manager, who was touted by ex-chairman Gary Coxall as a "no risk" replacement for the sacked Craig Hignett in January.
But the 60-year-old, whose appointment came after three years out of management, won just four of his 18 matches and was rumoured to have upset both staff and players.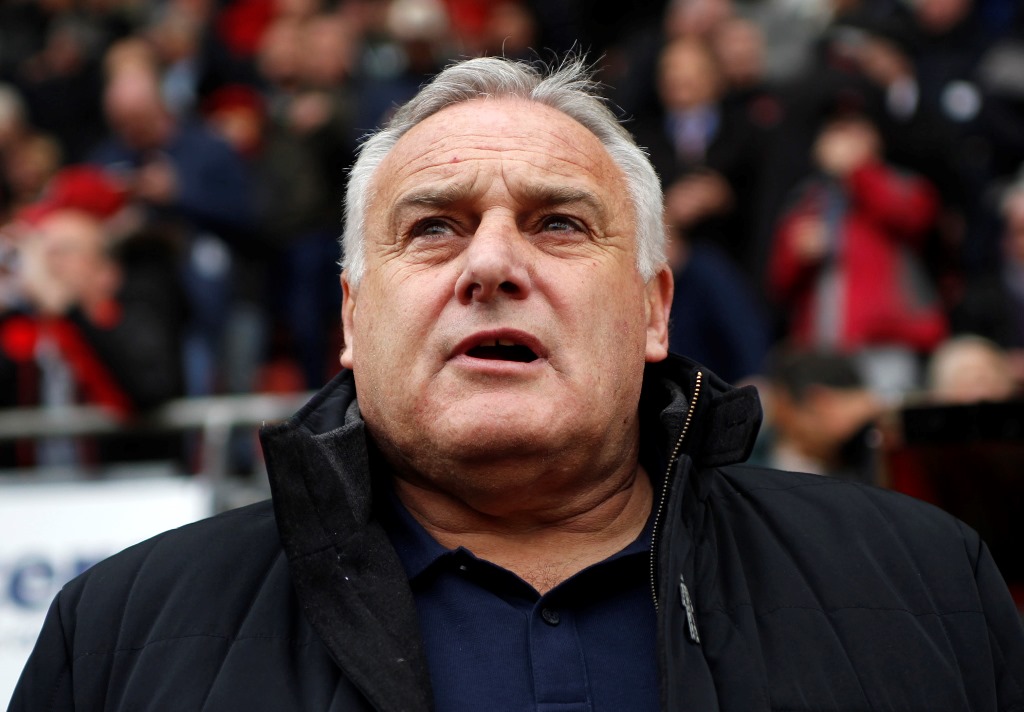 Jones was eventually dismissed on April 24, following on from a televised plea from celebrity Pools fan Jeff Stelling on Sky's Soccer Saturday.
"Davy coming was a bit of a surprise to everyone, including me," added Moore. "I didn't think he had any interest in coming back as a manager.
"His credentials, his CV – it's all really good. But it's all been at the top level. When he dropped down, you heard rumours that he wasn't treating the back room and office staff very well, that he was disliked as a person.
"I know some people said Jeff Stelling shouldn't have said anything, but those feelings were eating away at every Hartlepool fan. A lot of people I spoke to said they wished Jeff had done it two weeks earlier.
"But look, you've still got to get on with your job as a footballer. I didn't love every manager I played under, but you have to go and earn your wage. It doesn't mean you down tools.
"People blame Gary, or Dave. They point to stability under (former chairman) Ken Hodcroft. But Ken went through managers like nobody's business.
"In the end, it comes down to stability and loyalty. If you keep chopping a manager's head off when things go wrong, as Hartlepool have, you won't succeed.
"There'll always be a big turnover of players. There'll always be money wasted.
"You're always on the edge and eventually it's inevitable that you'll go over."