(Photo: ProSports)
By former Newport County and Peterborough United manager Graham Westley
MY LAST three seasons have been bizarre experiences. I could certainly not have written the scripts!
In 2014/15, I led my depleted Stevenage team into the League Two play-offs knowing that my contract was not being renewed whether we were promoted or not. We fell just short in extra-time after a 2-2 aggregate draw against Phil Brown's very strong Southend team in the semis.
I found that experience very hard. Fighting for a prize that you know you will not be around to enjoy is unusual. It didn't make defeat any easier, though.
In 2015/16, I took over from Dave Robertson at Peterborough with the club in 18th place in League One.
I went on to produce a 44 per cent win record of 18 wins in 41 games which helped the club into a mid-table finish AND my work raised important FA Cup money and millions from the development and sale of Conor Washington (to QPR).
Despite that, the chairman (Darragh MacAnthony) and I just didn't see the potential of the squad in the same way (he believed in players as 'League 1 Champions' that I didn't and vice versa) and I was fired.
I was too strong in my objections because I didn't want to let him down. I felt absolutely gutted to go from London Road. But I wanted Ben Alnwick in my goal and I wanted Erhun Oztumer playing at 10.
I loved that job and am convinced I could have delivered the promotion he said he craved this season if my squad plan and ideas had been backed.
Honestly, I think in his heart Darragh now knows that he thought certain players would produce more/quicker and that my closer up judgements were better than he realised.
He'd never admit that! It's not in his nature. But it doesn't matter. That's football. Opinions!
In 2016/17, I inherited a Newport team at the bottom of the Football League, riddled with key man injuries, with very poor facilities, with departing admin support and with one win in 24. It was a very tough situation.
Despite resigning in November, I was persuaded to stay on and in January/February I created a high risk/low cost/total overhaul of the squad, bringing in 14 players and exiting 12.
I did not enjoy my time at Newport but my work in producing a new/reconstructed squad and in getting that squad fit did give Newport the platform upon which to fight hard for survival. That transfer window and subsequent in season pre-season was a huge turning point.
The eventual debut of Ryan Bird in our 3-1 win over Hartlepool in January was a vital moment. His type of striker was needed on that Rodney Parade pitch and results like our subsequent draw with Doncaster emphasised that. Similarly, the returns to fitness of Joss Labadie and Sean Rigg from the bench after long-term absences in my final game were huge.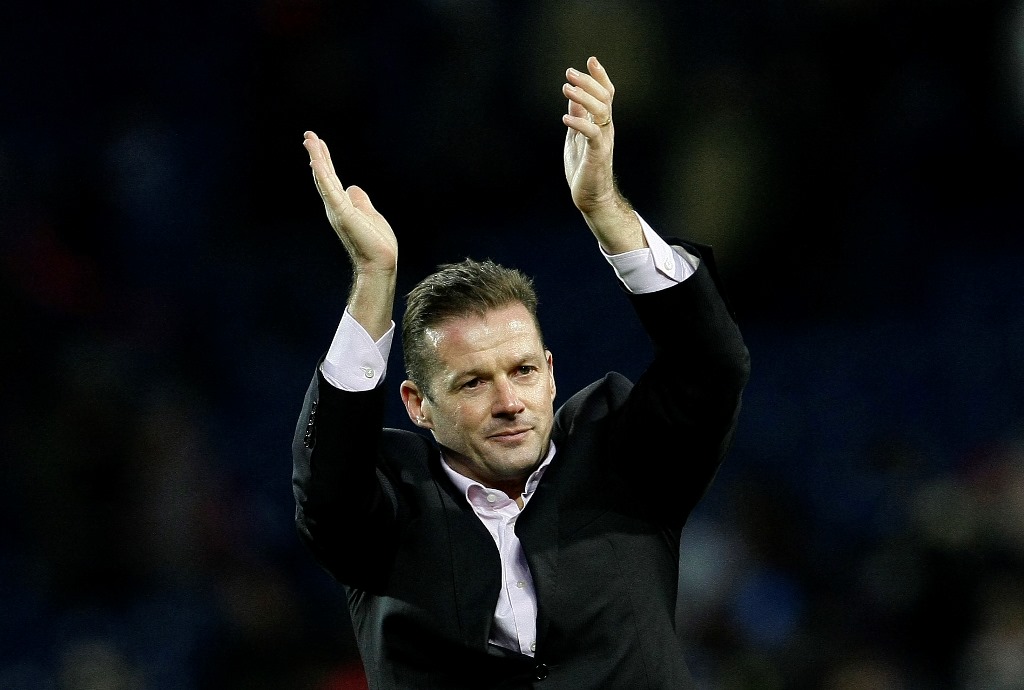 If I had a wish for 2017/18, it would be two-fold:
To get in early, build and work with a squad through pre-season, and not inherit somebody else's squad ten games in.
To work where the platform for success is built because a large part of any necessary 'demolition' work has been done.
There is nothing quite like joining a new club in the close season. It gives a manager time to assess things, organise things and put his own blueprint on an environment.
It massively reduces the chance of errors and mistakes, and it allows great scope for experimentation. Every manager wants to operate at the highest level he can. I am no different.
I have a 46 per cent win record in 889 games. My FA Cup winnings topped the League Two managers' chart last year and my player sales record runs into many millions now.
Football is a tough business and I understand the pressures that lead owners, chairmen and boards to fire managers. It is the nature of the game, which is why I don't bother with bitterness. What doesn't kill you makes you stronger.
I am 49, fit as a fiddle and both toughened and more learned from the events of my recent jobs. I am ready to go all out to win my fourth promotion next time out. Whether that takes one year, two years or five.
Football is in my blood. So is winning. Sometimes your winning is not obvious. We all know that every success has 'failure' within it somewhere.
Learning from your experiences is the ultimate key and the big difference in those that are able to get better is that they are humble enough to identify their own failings and correct them. As the old saying goes, you cannot start today and create a new beginning; you can start today and create a new ending.