By Chris Dunlavy
AS KIDS growing up in Bolton, David Flitcroft and elder brother Garry knew they wanted a life in football.
"My dad played Non-League so we spent a lot of time in changing rooms," explains the 44-year-old, currently working for Leicester after leaving Bury earlier this season. "For young lads, the banter and the social side was from a different planet but we loved it."
Three decades on – via a solid lower league playing career and success as a coach alongside close pal Keith Hill – that passion hasn't faded.
From a debut under Sam Allardyce to the tales of Gary Bennett and a Spanish showdown with George Graham, the man known as 'Flicker' can talk football like most people breathe oxygen.
First Club
Preston North End. I was at Man City as a kid but was promised an apprenticeship by Preston so I signed for them at the age of 14.
It was tough love in those days, coaches and senior pros on at you all the time. But my dad always used to say 'When people don't have time for you, that's when they're finished with you'.
I made my debut in 1992 when Sam Allardyce was caretaker-manager for a few weeks, but I'd been training with the first team since I was 15.
I remember ringing my dad when I first got asked to step up. He got a group of his lads off the building site and they all came up to watch over the wall. The excitement was incredible.
It's something I tried to do at Bury. During the school holidays, I got all the 15-year-olds to come in and train with us because those days were some of the best memories of my life.
Best manager
I loved Steve Parkin at Rochdale. His style suited me perfectly. When I was out of the team, I knew why. When I was in the team, I knew exactly what he wanted.
There was just a pure honesty and clarity about his management. If I wasn't playing, he'd sit me down on a Friday and tell me what I needed to do differently. Sometimes I'd accept it, sometimes I wouldn't.
But I knew that every decision he made was professional, not personal. That's something I've tried to take into my own coaching career.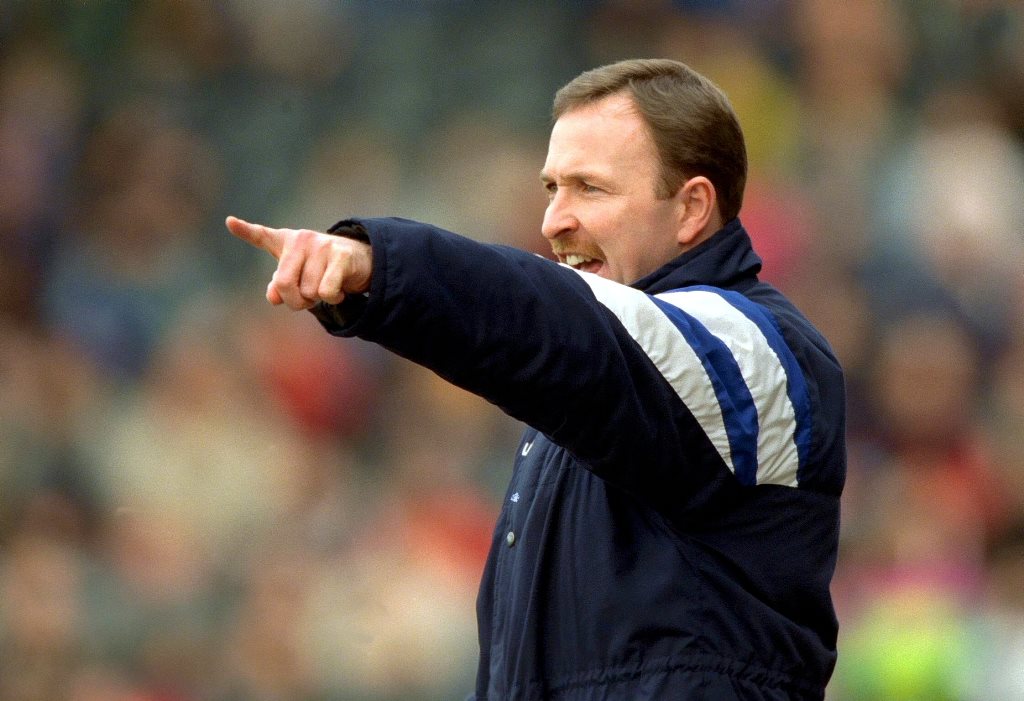 Best team-mate
Lee Ashcroft at Preston was a phenomenal player. So was Tony Ellis. But my out-and-out best team-mate has to be Keith Hill.
We've been best mates ever since we played together in the nineties. We coached at Rochdale and Barnsley.
We had no experience of management but our attitude was just 'Let's have a tear-up, let's take everyone on and see what happens'. It was so pure and unspoiled, none of the bulls*** and politics of football.
We used to say 'Let's create a monster, let's keep going'. We'd beat some top Championship team and on the way home we'd be laughing, music blaring, saying 'What are two local lads doing turning them over?' I can't explain what a magical time it was, or how much I miss those days.
First promotion
Chester City, 1993-94. We had a great season under Graham Barrow and the dressing room was one of the best I'd known.
We had a massive Liverpool contingent and all the little games we had were Scousers versus the rest. The competition was fierce – tackles flying in, no quarter given. But it was a great laugh and set the tone for the team.
We had a guy called Roger Preece who led it and some unbelievable pros – Mark Leonard, Colin Greenall, Dave Felgate, Stuey Rimmer. Everything just clicked.
Funniest player
Gary Bennett, who used to play for Wrexham. An absolute legend. Just thinking about him makes me laugh.
Every morning he'd sit and tell stories about Harry McNally, the old Chester manager. I once saw him on a beach in Magaluf, surrounded by about 40 or 50 people, all totally captivated.
I remember when internet dating first started, he'd find someone to meet every week. Driving home after an away game, he'd make the bus driver stop at some town halfway up the motorway, get off and say 'See you Monday, boys'. Then he'd come in with some daft story.
Funniest incident
When I was managing Barnsley, we lost 5-3 to Bristol City. Three set-pieces. I wanted to make a point about discipline and organisation so, before a trip to Spain, I went to Toys R Us and bought some of those little toy soldiers.
Then I made all the lads pick one out of a bag. I said 'Right – for the next three days, you do not lose that soldier. Remember what he's doing. Because whenever I blow my whistle, you need to drop everything and pull that pose'.
Anyway, we went to this restaurant on the first night and who should be sat there but George Graham. Stern face, looking immaculate.
Before long, the lads were everywhere. Dancing, talking to girls, ties round the head. One of them had the resident singer slung over his shoulder. It was chaos.
George pulled me over and said 'So, are you the manager of this rabble?' He started telling me how a team was nothing without discipline. I was standing there like a naughty schoolkid, then I realised I had my whistle.
I blew it and literally every single player in this place stopped. Some pretended to throw grenades, some lay on the floor, some pretended to use radios.
George looked at me and said 'What's going on?' I said 'That's discipline, George!' We actually gave him a guard of honour when he left – a totally surreal night.
Biggest achievement
Keeping Barnsley up in 2012-13. That was big. Nobody had ever come back from that many points adrift and we beat Sean Dyche's Burnley, Leicester under Nigel Pearson, Zola's Watford, Hull with Steve Bruce.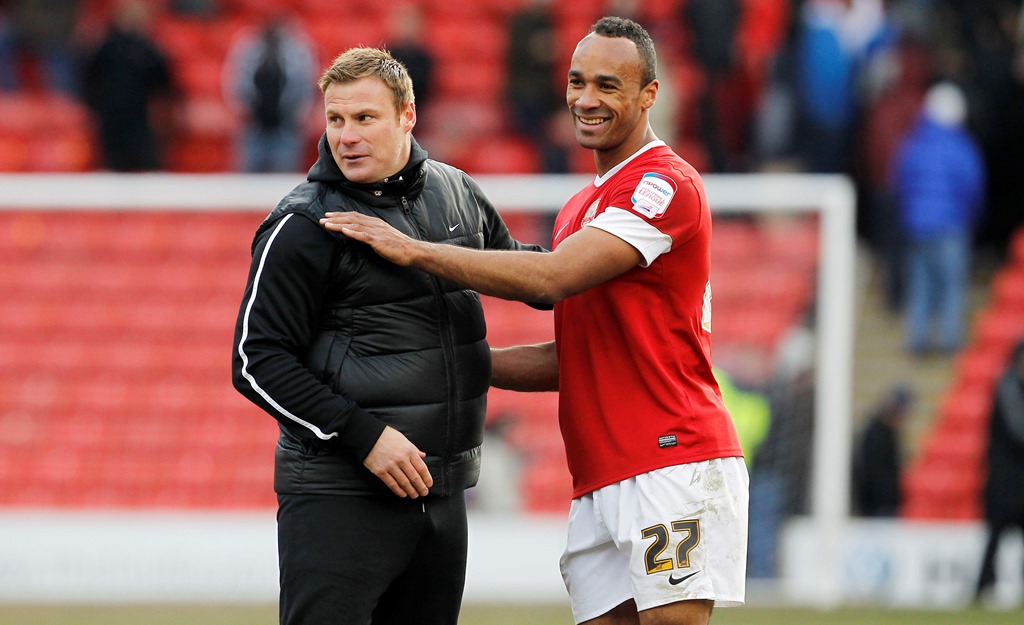 Promotion with Hilly at Rochdale was special. So was going up with Bury in 2015, purely because the pressure to get promoted was so intense.  I couldn't choose between them.
Lowest moment
Hilly getting sacked at Barnsley in 2012 really floored me. We'd been together seven years and I loved every second of it – we were like a married couple at times.
I was out training at the time and someone came to tell me. I walked straight in and said 'That's me done, I'm going too'.
But Keith said 'Don't be a d***head, you've got family, a mortgage, bills to pay'. Then the union told me I was contracted to stay.
Obviously I ended up becoming manager but what made it easier was that Hilly knew I hadn't manufactured the situation. Sean O'Driscoll got it, then turned it down. Terry Butcher was approached and then vanished. I just won a lot of games and got it by default.
Toughest place to go
Kingsmeadow, AFC Wimbledon. It's been a really bad ground for me. I always struggled to get results against them and I actually lost my job at Bury after a game there.
Toughest opponent
We played Wolves in the FA Cup when Paul Ince was there. When he tackled you, you really rattled. You felt it through your body.
And playing against our Gaz (Garry Flitcroft) was always a right tear up. When we played on the same pitch, we weren't brothers, we were opponents.
He was a fantastic player, Gaz. A little bit undervalued, I think. When you took him out of team, you saw the difference. At Blackburn, he was the one who made Tugay the player he was. Gaz would do the dirty work, the tracking and running.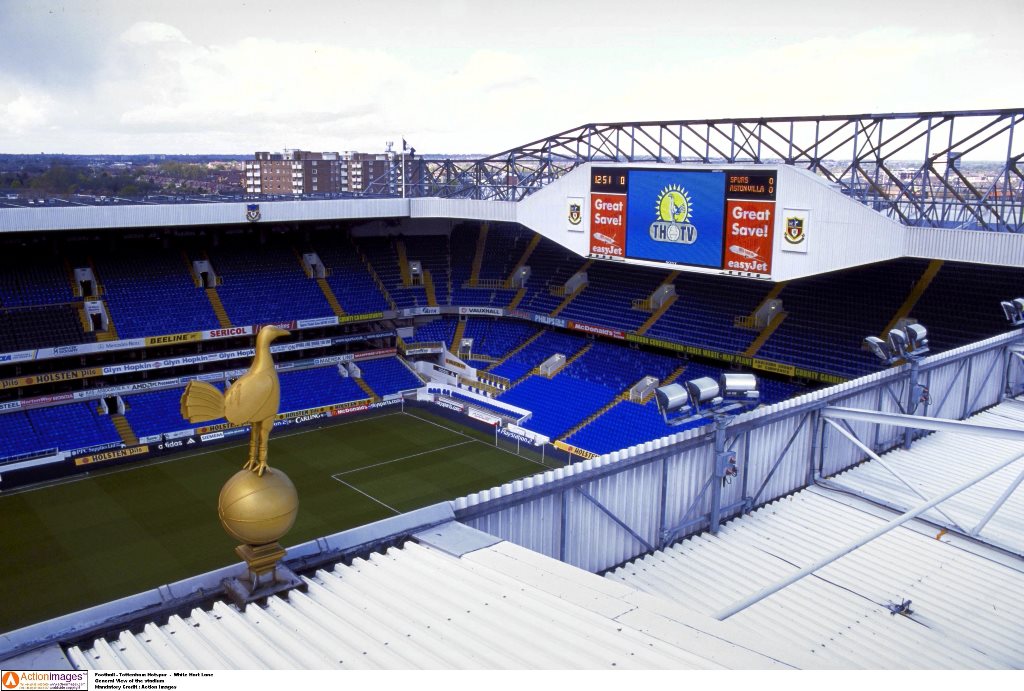 Favourite place to go
As a kid, I always loved the idea of playing at White Hart Lane. I finally did it as a player and it was totally magical. Playing on that felt like when your mum gets a new Axminster carpet.
And I've got to mention Wembley. I remember Hilly saying to me 'Right, we've got to calm them down, show them the stadium so they don't get overawed'. I said 'Yeah, no problem'. The moment I got there, I just sprinted up the steps, overcome with excitement.
Ambition
I've got my own team, FC Strikers. I run a coaching company with staff who've ended up everywhere from Canada to Dubai. I'm working with Leicester on the recruitment side.
Ultimately, though, I just want to work with players and do something that makes a difference – whether that's as a manager, assistant or some other role.
I actually went for the England Under-21 job. There were 165 applicants and I made it to the last four, which I was very proud of.
Gareth Southgate was brilliant. He said the only thing I lacked was international experience. When I asked how I could change that, he said 'Why don't you come in and shadow the first-team set-up for a couple of days?'.
Long-term, my dream is to work in the Premiership. Seeing the way Sean Dyche and Eddie Howe have built clubs, it does inspire you.