By Graham Westley
Whenever I have lost a football management job in the past, I have felt a sense of disappointment. In myself. In those that lost faith in me. In the things that needed changing that I didn't change or couldn't change. I hate failing. And I hate free Saturdays. I thrive on the buzz of the next game.
But this week has been different. I feel relieved to have left the Newport challenge behind. I really do.
I wasn't having fun. I was not enjoying the slog. Everything was harder than it can possibly be if you are going to win consistently.
There are times when I wish I was a quitter. Because I could easily have walked away from Newport. I did resign in late November when I realised just how frustrating the job was to me. But I was persuaded to stay when the club fired its secretary instead of letting me leave and I took on my sense of duty to give my heart to the job and fulfil my contract.
It was a very difficult job over time to compete in the Football League with Newport's resources and the way those resources are structured:
We didn't have a ground to base ourselves at, to belong to, to build an identity around
We trained on a difficult and demoralising surface; and we even had to fight some days to be allowed to train on it
We played our matches on a rugby pitch; a pitch not fit for purpose
Our administrative support staffing was lower than at clubs that I managed in the Ryman League, meaning that many things couldn't get done to anything like the professional standard
Our football management staffing was similar; no analyst, no fitness coach, no full time physio, player/coaches not dedicated coaches; we didn't have basic things that players need nowadays: in the end, over time, these things cost results
The squad/team hadn't been recruited with its pitch in mind and was a cultural misfit to the club; players were understandably not naturally inspired by their club and its facilities and many were used to so much more; there was no recruitment officer adding ideas and diligence – it was just down to the manager
There were way too many players in the squad causing a natural malaise that needed constant management in a stretched environment and player homes were too widely spread from the club; you cannot play your best football at Newport long term with your family residing hundreds of miles away; physically and emotionally it just doesn't work; it isn't sensible in the long run
I inherited a team that had won once in 24 games and, despite my best efforts, I only managed to win six of my 29 gmes. I moved a 4% win rate up to a 20% win rate. Even that was really hard graft.
In leaving, I can hold my head high though:
The club have publicly acknowledged the enormous hard work and effort I put in, including my work in developing the new manager
And they have shown gratitude for the strategic/ structural changes that I advised upon and implemented; I attacked their problems with a positive attitude and made many many good differences
Twenty-two of the players have texted me really positive testimonials about my work with them, with many endorsements referencing their growth both as people and players, and many expressing personal and collective disappointment
And I recruited a low cost/low liability draft of players in January that has given the club a good chance of a strong end to the season without any serious summer or ongoing costs; the best team at Newport right now is a good solid League Two team. No question.
At the beginning of last week, the main chairman told me that one of his number had wrongly leaked a story to the press 'vandalistically' in which it was suggested that I had two games to 'save my job'. I had made it clear that I wasn't working under those circumstances and that the club needed to address that.
No manager should work in an environment where that stuff is going on. But my thought was not about me. It was about the club. Newport need to win points not fight internal political battles. The board needs to be united around its manager. Or there is no point. Waiting for him to fail is negative; wanting to be right that he isn't the right man helps nobody.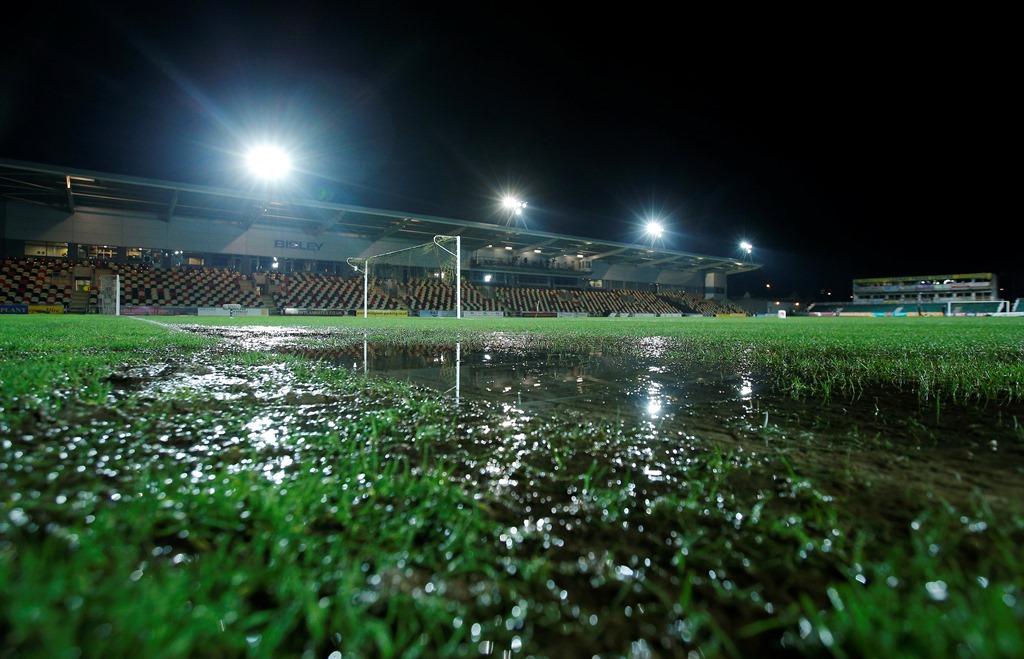 The team I constructed is good enough to stay up with key men fit and everybody behind it. It won't be easy and there will be bad days along with good ones.
Pipey (David Pipe), Joss (Labadie) and Riggy (Sean Rigg) returned yesterday and hey presto! My last act was to make Joss captain this week and he responds with a last- minute winner against fourth-bottom Crewe! Two wins, six draws, three defeats in 11 now. The team does have momentum.
I could be bitter or defensive about my time at Newport. I could talk ill of certain things but I won't. Dignity matters. I know I did a lot of good work.
However it is wrapped up, my view is that the club invested in bringing a League One manager (44% win record at Posh last season) in to create a miracle, lost faith after the loss to Orient that it would happen and cannot afford my salary if they do slip into the National League. So they are taking steps before money issues get away from them. Simple. Understandable. I get that. It is fan owned and there is no big backer. Money matters.
A fan gave me a magic wand when I arrived. I was told I would need it. We progressed. But because we lost our two top scorers in January and have had Joss and Riggy missing, results haven't been sufficient enough immediately, and the extent of the progress isn't clear to all.
That is fine. You need to know what you are looking for if you are going to really measure status and potential.
I joined Newport at the bottom of the League after the previous manager was dismissed for winning six points in his last nine League games. I leave them at the bottom of the League having won eight points in my last nine League games. He lost five, I lost three. Similar records. I did just a bit better. 40% less losses.
Given time I'd have done a bit better still. And a bit better again. Because I'd have relentlessly pursued betterment throughout all areas of the club until we got it to the best level it could be at. Winning isn't a click of the fingers. It is an everyday and incremental process.
Fans don't see a manager backing his board in the team room as the club's vision gets questioned. Fans don't see a manager communicating relentlessly with 25-plus players to help them become better at their game. Fans don't see the work going in to develop the technical, tactical, teamship, physical, professional, personal and mental components of each player.
Fans see results. And if improvement isn't big enough, emotion can lead to the trigger getting pulled and the bullet getting fired.
I am 49 years old. I have worked for four Football League clubs. Wikipedia shows that I have managed 889 games, with a 46+% win record and an aggregate goal difference of +287. Not too many managers can offer statistics like that and my FA Cup credentials add weight to my CV.
I'll dust myself down now and begin developing my skills for the future. Football is ever- changing and a manager who wishes to thrive in the future must learn to evolve and adapt enormously.