(Picture: Ipswich Town FC / Steven Gardiner)
By Chris Dunlavy
MOST Ipswich players would be cock-a-hoop if skinflint chairman Marcus Evans offered to fly them to away matches.
Not new signing Steven Taylor, the former Newcastle defender who has seen quite enough of cockpits and cabins after a mile-high tour of North America.
Released by the Magpies in May after 13 years' service and two injury-plagued seasons, the 31-year-old opted to rebuild his career stateside with Portland Timbers.
The 2015 MLS champions are based in the north-western state of Oregon, a three-hour drive from the Canadian border. For them, a 'local' fixture is a 1,000-mile journey, while an away trip to New York is the equivalent of flying from London to Baghdad.
Throw in Concacaf Champions League matches against the likes of Deportivo Saprissa (Costa Rica) and CD Dragon (El Salvador) and Taylor may well have flown more miles in those three months than he had in the rest of his life.
"That's probably true," laughs the centre-back, who left the Timbers in December and made his Tractor Boys debut in last weekend's 2-2 draw with Reading.
"Costa Rica, that's six-and-a-half hours. El Salvador the same. Four-and-a-half hours to Colorado, three to Houston. We played New York City – another six hours.
"I honestly didn't expect it to be so extreme. When I spoke to the coach (Caleb Porter) before I joined, he said 'Listen, there's going to be a lot of flying'.
"I thought to myself 'Oh, it'll only be a few hours'. I forgot they'd won the MLS the year before and qualified for the Champions League. So I ended up playing in El Salvador, surrounded by police with guns.
"They've even got a rule to keep things fair. Every team is allowed only three private flights per year. It was a crazy experience, but good."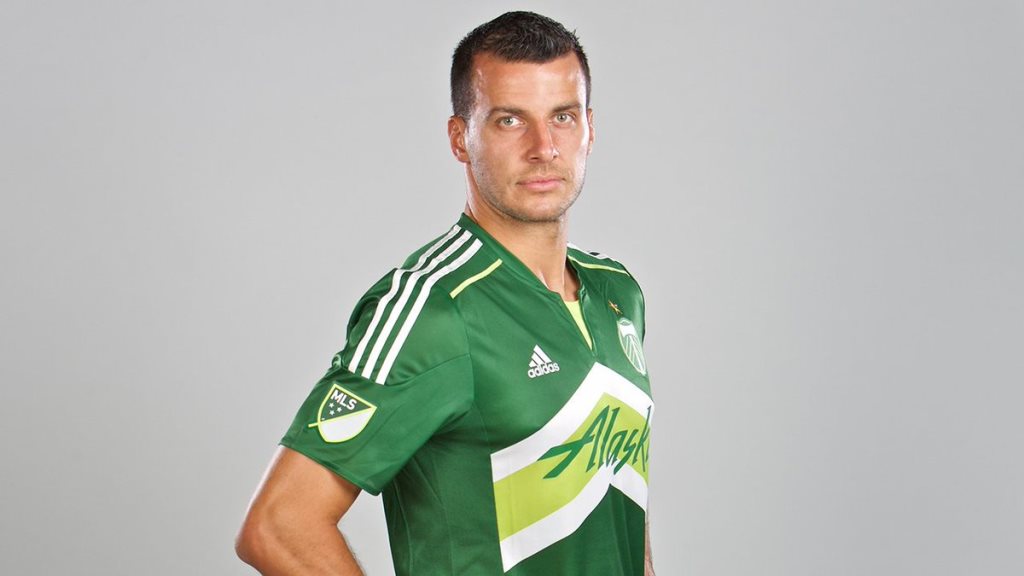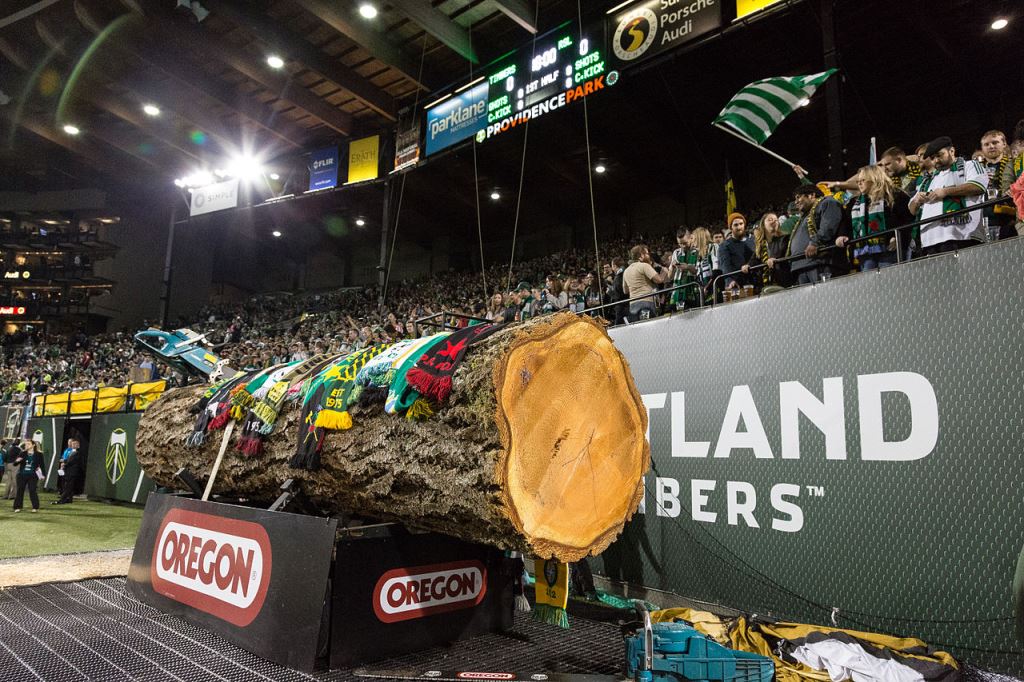 If the US was crazy good, the last two seasons at Newcastle were crazy bad.
Chronic underinvestment, wretched managerial appointments, budget signings, hostility between owner Mike Ashley and the club's supporters.
Taylor, born in London but raised in Whitley Bay, is one of them and says watching the club's implosion from the treatment table hurt him deeply.
"Of course it did," says Taylor, who made 262 appearances for the Toon. "Seeing the club in that situation, turning over managers and players.
"It's frustrating, because I played in the European nights, the seasons when we were almost guaranteed to be in the top seven.
"I remember one year we didn't make Europe and it was a big, big shock. Guys like Alan Shearer and Gary Speed were saying 'Right, we can't let this happen next year'.
"That was all we were talking about in the dressing room. Those standards definitely slipped.
"And, every season, there'd be a star signing to get the fans excited. A Patrick Kluivert or someone like that.
"I remember, as a kid, I'd read the Evening Chronicle back page on a Friday to find out who was going to be the major name coming in. That went out of the window and I think the fans lost that bit of excitement."
Newcastle's corner-cutting under Ashley was also apparent in the medical department, which Taylor – who suffered his second ruptured achilles in January 2015 – says was woefully under-staffed.
"I felt sorry for the physios at Newcastle," he explains. "They had their hands tied. There was always a big injury list, every season I was there. At least nine or ten per season.
"But they had only a couple of physios, so it was very hard for them to take on the big, long-term injuries, as well as dealing with all the day-to-day stuff. People would be rushed back but what could they do? There were a couple of them and maybe 12 of us.
"You'd see them going in every morning looking stressed and busy. They had very, very difficult jobs."
A symptom of Ashley's rule? "I don't know," says Taylor. "I just hope that, with Rafa Benitez in place, they can get back to being a properly-run club.
"The fans absolutely love him and so do the players. I went in before I joined Ipswich and there's a really good feel around the place for the first time in a while."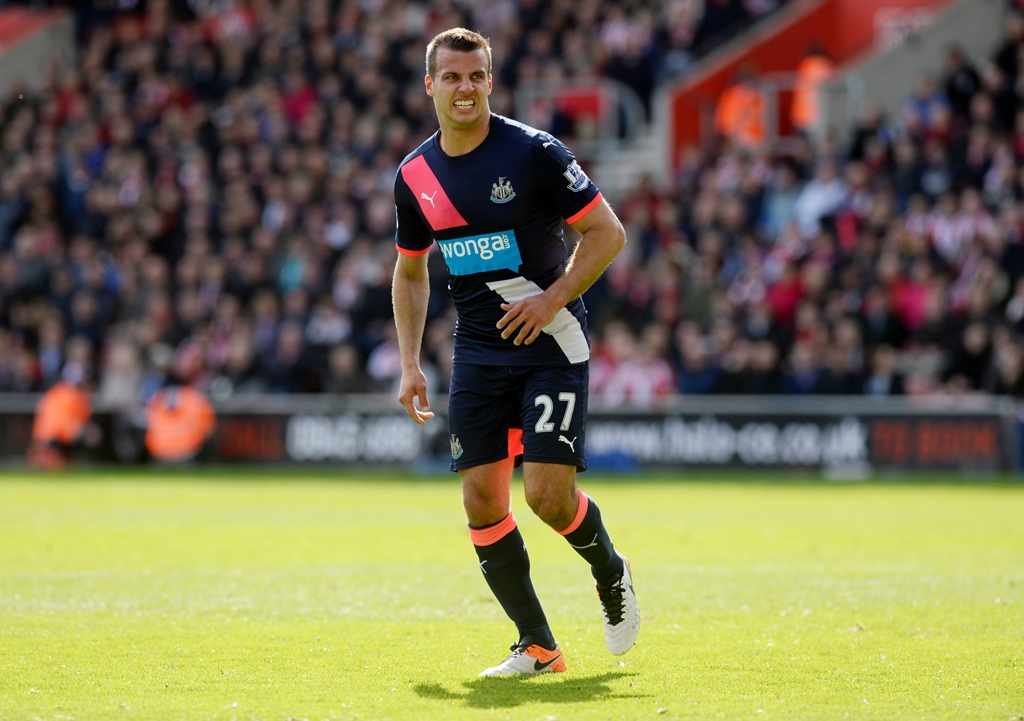 Taylor credits those overworked physios, Derek Wright and Michael Harding, for putting him in touch with a strength and conditioning specialist during his comeback.
"For them to get me involved with a different guy, send me away to Qatar and Tenerife, it was great," he explains.
"Over the years, I've known lads with injuries who went to the training ground every day and I watched them get so down and depressed. It gets to you, seeing everyone else doing what you want to do."
It's that three-month stay in Portland, though, that rekindled his passion for the game.
"I loved it," says Taylor, who picked up a red card and an own goal on his debut before turning in 11 solid displays for Porter's men, who finished seventh in the Western Conference.
"Those boys, they all watch the Premier League. For a lot of them, the big dream is to play over here, so you do get a lot of respect.
"But I made it very clear from the outset that I didn't want to be treated any differently to the kids coming out of college. I didn't want to be bracketed as someone who has come from the Premier League for a jolly-up.
"It's funny because a lot of Americans don't see soccer as a big sport. I think it's equivalent to lawn bowls over there, so explaining how big it is in England was funny.
"But the standard is getting better. The Costa Rican and Mexican kids, they're very good, especially the wingers.
"It's a counter-attack game. End-to-end. They just want to see goals. There's not a lot of shape and stuff. It's like 'You attack, we attack' and it opens up the longer the game goes on. It's great to watch.
"Portland was a fantastic city and I've not ruled out going back. But the priority was always coming back here. It gave me that hunger to prove I could still play."
Ipswich and Mick McCarthy offered a stage and a refreshing change to the cliques and chaos of St James' Park.
"Mick's great," adds Taylor. "He absolutely batters you in training. I've had to get used to that. It's old school ways. He's very hard on us, but it's great to graft. I haven't had that in a while.
"But what strikes you most is the dressing room. Before I signed, I spoke to Dave Borman, the managing director. He said 'You'll not find any egos here'.
"He's right. It reminds me of the early days at Newcastle when the young lads had massive respect for the senior pros, who in turn would set an example. They're tight, they do a lot of things together  inside the club and outside it. It isn't simply a case of you go to training, you shower, you go home.
"In the last few years at Newcastle, I found a lot of that. People saw each other for only a couple of hours a day. It shows on the pitch. If you haven't got that bond, it lets you down. This club is in very good shape."
And Newcastle?
"It's going to take time, and the one thing you don't have up there is patience," says Taylor. "Every fan wants things to happen overnight. But Rafa is building something and I'm 100 per cent sure they'll go up. After that? I want them to get back to being a club known on a European stage."
*This article originally featured in The FLP's 12 February 2017 edition.