by Chris Dunlavy
THE glory days of Nemanja Vidic and Rio Ferdinand are gone. The medals stowed, the boots hung, the memories banked.
Yet, in Burnley stopper Michael Keane, the legacy of Manchester United's most formidable defensive duo still thrives.
Keane, 23, was a youngster at Carrington when the pair were at their peak, an awestruck teenager desperate to emulate his childhood idols.
And, while that childhood dream would amount to just a solitary top-flight appearance, the lessons imparted have endured.
"Training with Rio and Vidic every day was just about the best education a young centre-half could ever get," said Keane, who has not missed a single minute in the Championship this term.
"And they both tried hard to offer you advice. Rio is still in touch with me now, giving me tips every now and then. He was obviously more of a ball player – great touch and technique. With him, it was just a case of watching and trying to replicate the things he did.
"Vidic was more hands-on. I always remember when I made my debut against Bolton and played against Kevin Davies. He was a big, strong lad, I was only young and he won a load of headers against me.
"After the game, Vidic sat me down and gave me a lot of advice: how to push a striker before he jumps, how to lean against his body. Tiny things, but the stuff that makes the difference at the highest level. Looking back, those little moments were invaluable."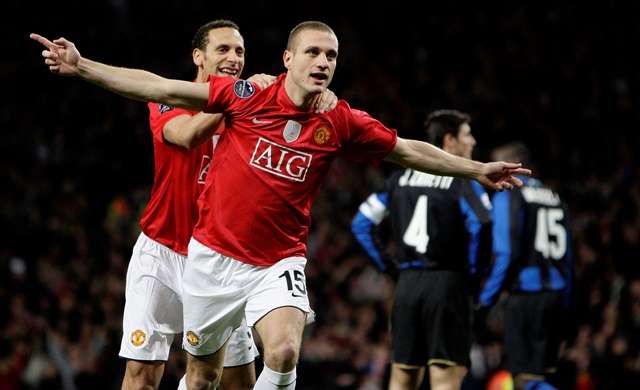 Moments that might never have happened but for a snub at the age of 16.
The son of a lifelong United supporter, Keane and his twin brother Will – a striker still on United's books – were signed by the club as teenagers, but Michael came within a whisker of being jettisoned.
"In our Sunday League team, he'd get 80 goals a season and I'd get 30," recalls Keane. "I made most of his but never got any credit!
"I was actually scouted as a central midfielder but United put me straight in defence.
"It's strange, though, because I was always quite small. I started off at centre-back, then ended up at right-back when everyone outgrew me.
"To be perfectly honest, I wasn't that good back then – definitely not at the level of some of the other boys. I only just scraped through and didn't even get a full-time scholarship.
"As it happened, though, I think it was the best thing that could have happened. Because I was a part-time scholar, I'd be at school when they were training.
"I'd come in at night and get personal, one-on-one sessions with Paul McGuinness, the Under-18 coach.
"That helped me improve more than anything else and, without it, I probably wouldn't be here today.
"Having a settled family who made sure I lived right helped, too. Without naming names, I saw a lot of lads with all the ability and none of the attitude.
"It's not that they are bad people. It's just personal choices, a lifestyle thing. They want a social life or start going out and then they tend to boil off by the time they're 18 or so."
One of Keane's contemporaries was Jesse Lingard, a serial Championship loanee now forging a name for himself at Old Trafford.
"Like me, Jesse's had to work hard because he was always really small," he said. "Obviously you can never say 'He'll definitely make it' but the talent was there.
"What's improved is his physique and his goalscoring. When he was younger, he was very fast and creative, but he didn't do much damage. Now he's got the lot. The coaches at United deserve a lot of credit for being patient."
Patience, though, was one quality Keane had exhausted after loans at Leicester, Derby, and Blackburn.
"When you're coming back to your parent club, then going out again, it can get frustrating," said the Stockport-born centre-back.
"You get friendly with a group of lads, settle into the team, then suddenly you're whipped away and have to start all over again."
Having played in the opening game of the 2014-15 campaign, only to be farmed out to Burnley amid a defensive injury crisis, the then 21-year-old was forced to take stock. And, when the Clarets subsequently offered United £2m, childhood ties were severed.
"I was at United for ten or 11 years so it wasn't easy," he admits. "My dad's had a season ticket for 40-odd years. The rest of my family are massive fans.
"I can't imagine what it's like watching your son play for United. When you've stood in the stands for that many years, there can't be many better feelings.
"But it was a choice between playing every week in the Premier League or playing for the reserves. At 21, it was an obvious decision.
"Do I think I'm unfortunate not to have got more of a chance at United? Yeah. But I've got no regrets about leaving. Being here has improved me as a player."
For that, Keane credits last year's Premier League struggles, manager Sean Dyche and 38-year-old defensive partner Michael Duff.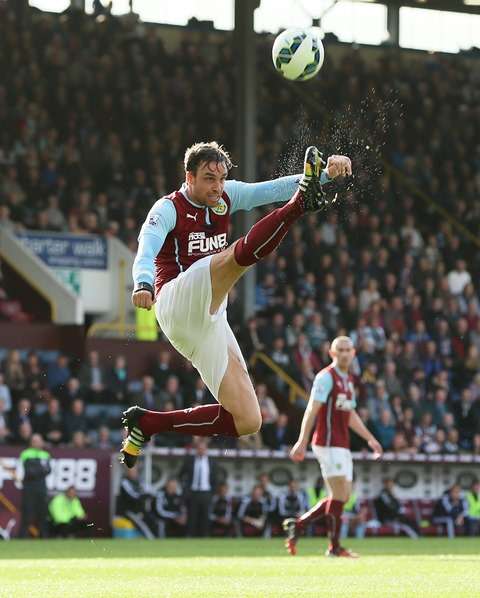 "Duffo gets me in the right position so he doesn't have to run!" jokes Keane. "But to be fair, he's covered me plenty of times, so there's nothing wrong with his legs.
"He's a great lad and there's a lot to learn from him. Body positioning, heading, getting into the right areas – he's helped me a lot, as has the gaffer who used to be a defender as well.
"Fighting relegation last year was tough, but, as a defender, really valuable. At a team like United, you might go through three or four games where you barely get a kick. Last season, we had a hell of a lot of defending to do and it makes you sharper."
Keane cites Liverpool's Daniel Sturridge as his toughest challenge. "He's really sharp, really fast," he adds. "His movement is so good that it makes him difficult to mark and he can obviously finish as well. He can hurt you in a lot of different ways."
Yet the Clarets, whose 1-0 win over Hull last weekend left them just a point off second place, possess an intimidator of their own in Andre Gray, the Championship's leading scorer with 18 goals.
"He'd be my worst nightmare to play against," admits Keane. "He's really fast, really strong. And he's obviously scoring a lot of goals. The manager has worked really hard on getting him and Sam Vokes working together and they're doing really well now.
"One of the things the gaffer loves about him is that, if he misses a chance, he doesn't let it affect him on the next one. His belief is unshakeable, which is a great mentality for a striker."
So what of Burnley's belief? Can the Clarets keep up the pace to knock Hull and Middlesbrough off their perch?
"I don't see why not," he says. "The gaffer has done it before. So have a lot of the players.
"And, while I've loved the Championship, I want to be back in the Premier League."
*This article was originally published in The FLP on 14 February 2016.