WHILE The FLP went into hibernation during lockdown, our sister publication The Non-League Paper rolled on. And they bagged some big-name interviews with those who straddled Non-League and the Football League in their careers.
Here, we've selected some of the best bits. So read on if you want to find out about the top-flight defender who moonlighted as an electrician, the striker who ended up driving the manager's car and the forward who upset Coca Cola…
Stuart Pearce
WHILE there was plenty of talk that clubs were looking at Wealdstone left-back Stuart Pearce, it wasn't until 1983 – when he was 21 – that he finally stepped up.
Although Coventry weren't one of the game's big guns, they were top-flight regulars in those days, and manager Bobby Gould saw enough to convince him to splash out £30,000.
"It was a massive shock, to be fair," said Pearce. "You might see an odd snippet in the paper or hear that clubs are looking at you, but it wasn't that common for players to go from Non-League to the First Division.
"We had a midweek game at Yeovil and (team-mate) Dennis Byatt told me beforehand that Coventry were there to watch me that night. He obviously knew from someone.
"You almost get a snapshot of one game to prove yourself and apparently Bobby Gould had made his mind up before half-time.
"Believe it or not, I had to take a wage cut to go there – around £30. But when the top division comes calling, you have to take the chance.
"I had turned Hull down, a potential move to Wimbledon hadn't happened. You start thinking 'Will I get another chance to go into the League?'. As luck would have it, I had finished my electrician's apprenticeship six weeks before, so I had something to fall back on.
"I'd signed a contract with Coventry for less than two years and the council had said they'd keep my job open if it didn't work out."
So how difficult was it to step up from Non-League's top-flight to English football's elite?
"The physical attributes were really difficult and it was also demanding emotionally," said the West Ham coach. "I was young and I was probably one of the worst players in the team. I was knew and learning the ropes."
Bizarrely, in this current day and age when Premier League players earn more money than they know what to do with, Pearce topped up his First Division wages by continuing to use his electrician's skills.
"I started my own business and was doing some work in the afternoons," he said. "I was on £250 a week, living away from home and had to pay rent, so I needed to supplement my wages.
"In fact, it was a nice release, I really enjoyed doing the work. At Forest, I advertised in the programme."
Paul Warne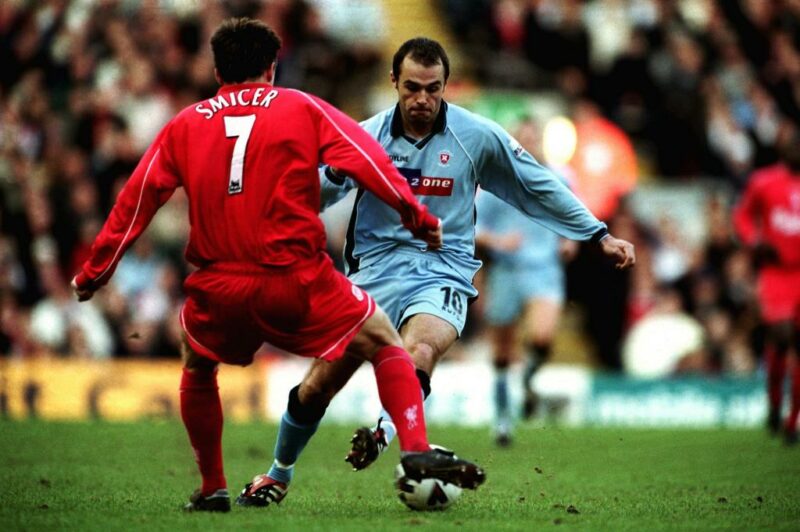 The current Rotherham manager got his big break when he moved from Wroxham to Wigan in 1997.
"John Deehan (Wigan manager) phoned me and said 'Can you start this week?'. I told him I couldn't because I was running a coaching company at the time. Looking back now as a manager, it's crazy. If I signed a player and he told me 'Nah, maybe next Monday', I'd be like 'Are you for f***ing real?'.
"But John was so laidback. He said 'That's no problem, we'll offer you £25,000-a-year for two years. I thought that was amazing.
"I didn't have an agent or anything but I knew about signing-on fees so I just said 'Can you give me some money for a car?'. That was an extra £15,000. Brilliant!
"What I hadn't thought of was the tax implications. I didn't realise the £15,000 signing on fee would come over three periods, and that tax would knock the five grand down to three.
"Then I had to rent a house. At the time I was a tenant with my now wife – she was my landlady – paying £300-a-month all in.
"Suddenly I was paying £450 to rent a garage which was an absolute s***hole and pay for all my electricity, gas, the lot. I was actually much worse off as a professional footballer.
"It was surreal. But that was my way in and I've obviously got no regrets. I loved every step of that journey."
Barry Hayles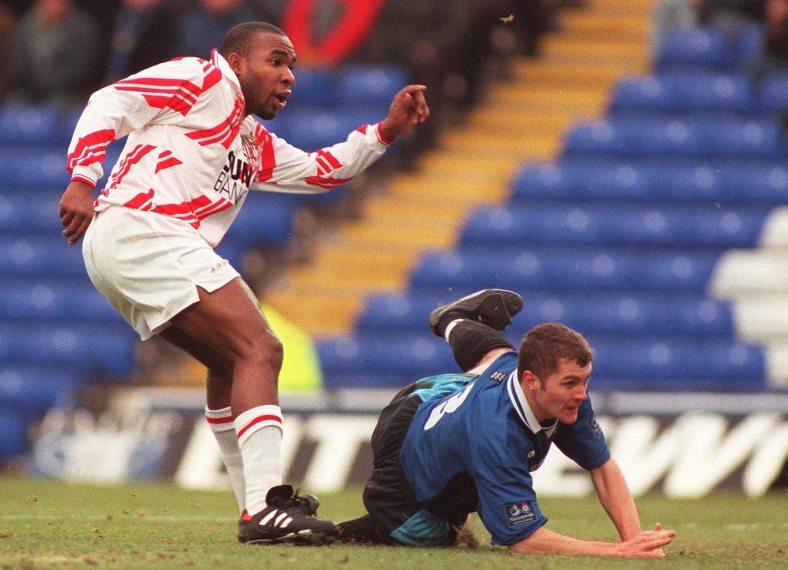 After missing out on promotion when Conference-winners Stevenage's ground was controversially ruled not to be up to scratch in the mid-90s, top scorer Barry Hayles didn't have long to wait to step up to the Football League.
The following year Bristol Rovers manager Ian Holloway shelled out £250,000 to land the man he had waited patiently for.
Hayles said: "When we won the Conference, Ian Holloway tried to buy me, but the clubs couldn't agree a fee.
"Then he called me later and said 'if you're still there next year, I'm coming back for you'. He was true to his word. He said 'I think I can build a team around you, this will be your stepping stone'.
"It's quite funny, but when one club shows an interest, you get four or five more interested, too. There were bigger clubs – and there was no difference money-wise between what I was on at Stevenage and what Rovers were offering – but I liked the fact Ollie had been true to his word.
"In football terms, it's sometimes not about the money. It's about the level and seeing what you need to do to step up again."
It didn't take the speedy Hayles long to show what he could do in his first season in the Second Division (third tier). He finished as the division's top scorer with 23 goals as Rovers reached the 1997-98 play-offs.
Just a few months into the following season, Hayles was snapped up by Rovers' highly ambitious divisional rivals Fulham – for a whopping £2m!
The Merstham player/assistant manager, 48, said: "That was a massive time in my career. Initially, I was flabbergasted about being bought for £2m. It did take me back and I didn't settle straightaway. Once I settled, I got myself going, scored some goals and the fans appreciated me."
And Hayles has only good words to say about the man who signed him – Kevin Keegan.
"He was brilliant for me and a brilliant man-manager – he knew players' strengths and weaknesses," he said.
And Hayles gives a nice example of Keegan's generous side.
"My car was in the garage the first week I signed," he explained. "I came into training on the train.
"On the Tuesday after training, I said 'can someone give me a lift to the station?'. Kevin said 'where's your car?'.
"Once I'd explained, he said 'you can have my car for the rest of the week, I'm not using it'. In the end, I had his BMW 7 Series for about four days.
"I'd only just arrived at the club and the boys were saying 'how come you're driving the gaffer's car?!"
Chris Moore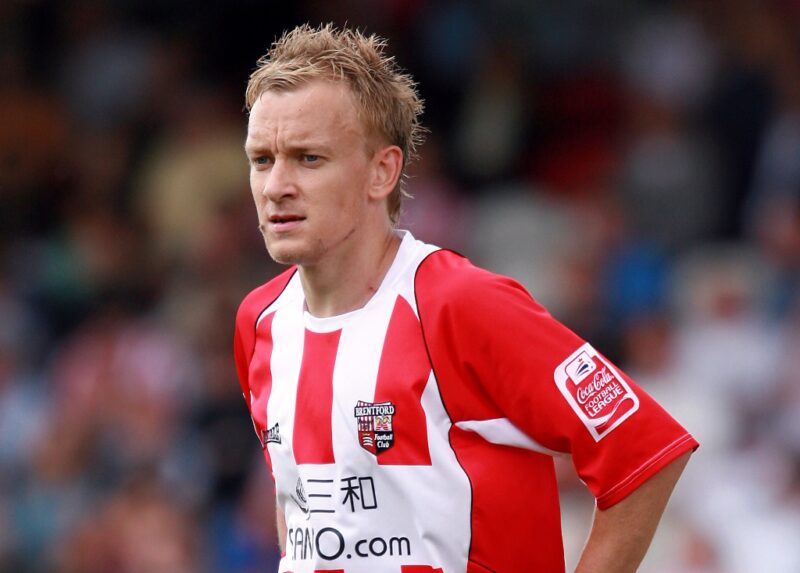 "I was Dagenham's top scorer for three seasons in a row and there had been interest from Cardiff and Hull," he said. "I didn't have an agent at the time, but would be approached by lots of them after games asking me to sign for them and I signed with one in the end. My head was spinning.
"John Still was trying to get me to sign a new contract, but I told him that my dream was to play in the League and it seemed like I could if I didn't sign a contract.
"I had talks with Bristol City, Torquay and Exeter, but then Brentford phoned up and QPR came in – and I'm a QPR fan. However, QPR wanted to see me in a few pre-season games and I just thought that, without a contract, I would be in trouble if I got injured.
"Brentford were saying there was a contract on the table."
What seemed like a dream move into the Football League at the age of 26 quickly disintegrated.
Goals in his opening two League games, the winner on debut at Northampton and a last-minute equaliser in a 2-2 draw at Brighton, proved to be his only strikes for third tier Brentford.
Those efforts earned him the 'Coca-Cola Kid' nickname. A Bees fan had won a nationwide Coca-Cola 'Win a Player' promotion worth £50,000, which the Bees were able to use to pay for Moore's salary and signing-on fee.
But things went flat straight after that leveller against Brighton and proved to be a portent of things to come.
"The manager Leroy Rosenior wasn't best pleased because I'd missed a debrief after the game when I was talking to reporters, and I got a grilling from him," said the Hanwell Town co-manager.
"In the interviews I'd been a bit naïve and said that the club's nutritionist had asked me to cut out drinking Coca- Cola because it wasn't good for me. I then got a letter from Coca-Cola threatening with me with legal action!"
Nathan Tyson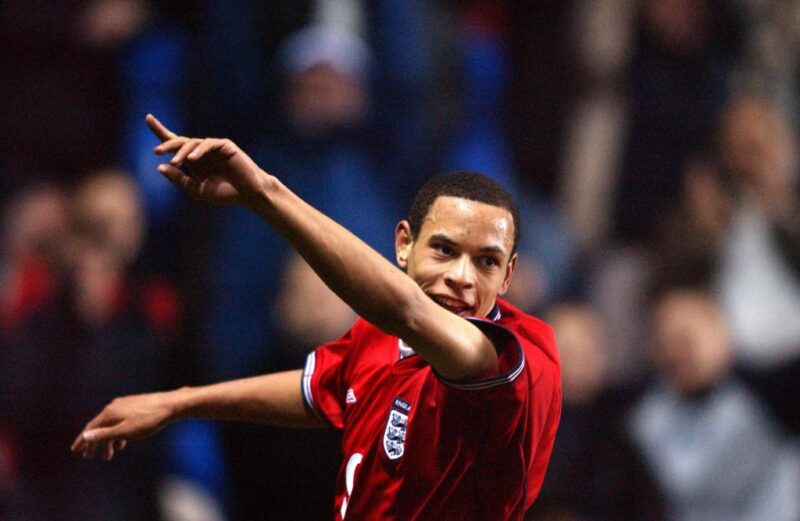 IT WAS 20 years ago that Nathan Tyson made his professional debut for home-town club Reading – though it didn't turn out the way he dreamt it.
Introduced with ten minutes left as a replacement for Darius Henderson, the rookie striker's mistake allowed hosts Bury to rescue a point in a 1-1 draw.
"I had just signed a professional contract before my 18th birthday and to play for my home-town club and the team I supported was amazing," said the Chesterfield forward. "However, I didn't clear the ball properly away and their lad has hit a screamer in the top corner. One of our players, I won't name him, was screaming at me, though some of the other lads stuck up for me.
"I was disappointed in the changing room and thought it was the worst-case scenario, but it wasn't. I hadn't made a really bad mistake, the clearance just wasn't big enough and you learn from it. I thought 'If I clear it from the edge of the box in future, I'm putting my boot through it!
"It seems to have worked. Twenty years later, I'm still going!"