MICHAEL Appleton's first assignment as a scout for West Bromwich Albion was not a roaring success.
Dispatched to watch Nottingham Forest play Wimbledon by then-manager Gary Megson, he returned from the City Ground with a veritable masterwork.
"Frank Burrows, who was Gary's assistant, came up to me the next day," recalls Appleton, now 44 and the manager of Lincoln City.
"He said 'Michael, the detail you went into with this report is way above and beyond what we'd expect. It's one of the best reports I've ever seen, really fantastic. There's just one problem – it's on the wrong f***ing team!' It took a while to live that one down, believe me."
Appleton would shrug off that embarrassment to become one of the most revered coaches in the country during seven stellar years at the Hawthorns.
Indeed, it was there that he met his greatest influence in current Crystal Palace boss Roy Hodgson, whose steady work in the West Midlands eventually saw him named England manager in 2012.
"From a coaching point of view, I probably learned more from working with Roy for a year or so than I did with any other person I've met," says Appleton, a former Manchester United youth player whose career was ended by injury at the age of 27.
"Roy's an excellent coach. His attention to detail on the grass is second to none. Well structured, hard to break down. All his teams have been set up very similarly over the years.
"I'm probably a little bit more open in terms of style and how I want my teams to play. But in terms of how you set up and get a team organised, Roy had a big influence on me. He's the one who really got me thinking.
"The reality is, he's been in the game a long, long time. There are good reasons for that. He's very intelligent. Very meticulous.
"But, above all, he's a winner. I can't express how much he hates getting beat. He absolutely detests losing. All managers need that quality, but for someone in his seventies to maintain that passion is just amazing. I've got so much respect for him."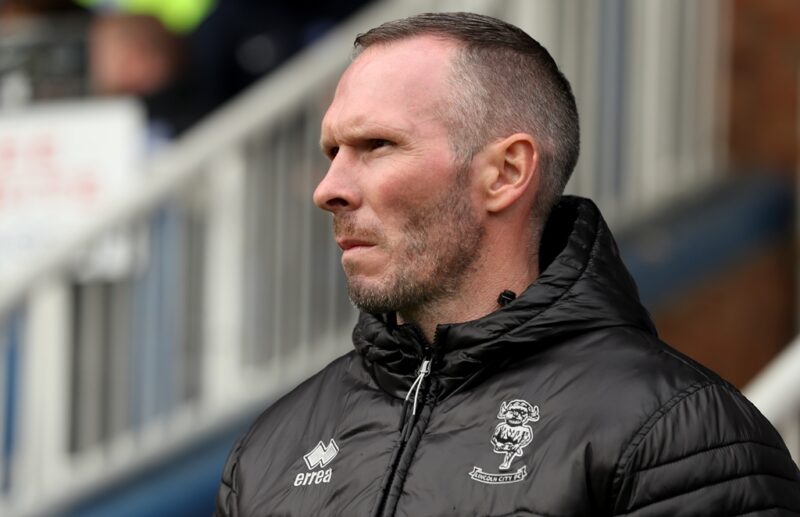 Recent success as a manager at Oxford United and Lincoln – separated by a spell as assistant to Claude Puel at Leicester City – suggest Appleton, too, is destined for a distinguished career in the dugout.
Yet the Mancunian's first steps into management were every bit as calamitous as that errant scouting report.
At Portsmouth, in 2011-12, the club suffered two administrations, wage cuts and relegation from the Championship. At one stage, players were bringing a packed lunch to Fratton Park and training without footballs.
At Blackpool, under the ruinous Oyston regime, he resigned after 65 days in post – two fewer than at Blackburn Rovers, where Appleton's reward for knocking Arsenal out of the FA Cup was the discovery of a p45 lying on his desk.
Seven years after leaving Ewood Park, how does he assess a chaotic two-year period which could so easily have caused irreparable damage to his career?
"If I got those opportunities again, I'd make much better decisions," says Appleton. "I'd do my due diligence properly, make sure I was fully aware of who I'd be working for and what it would mean for me.
"That's certainly applicable to Blackburn and Blackpool, though Portsmouth was actually a bit different. The owners seemed sensible enough people before their business hit trouble. Then the rug got pulled from underneath us and all sorts of crazy things went on.
"Would I do it again? No. But in terms of an education in football management, that was right up there.
"All managers can handle figures and budgets, but when a club is stripped bare like that you get the opportunity to delve a little bit deeper – to see how things really work and how costly it can be if things aren't run properly.
"And, truth be told, I possibly wouldn't have made a couple of really good decisions about taking jobs without having made those errors."
One of those was agreeing to join Oxford in 2014, where promotion from League Two and a brace of Wembley appearances restored a slightly tattered reputation.
That success prompted an invitation from his friend Craig Shakespeare, who had just replaced Claudio Ranieri as manager of Leicester.
"The big difference at the top level – excluding the obvious things like finance and facilities – is the way you approach players," says Appleton.
"The reality is that elite players earn a lot of money and they are quite powerful. So you have to find a different way to get your message across, of educating people.
"But I've always felt just as comfortable walking into a dressing room full of Premier League players as I do a group of League Two players."
When Shakespeare was sacked, Appleton stayed on under Puel, but departed in June 2018 following a 'restructure' of the coaching staff.
After a brief return to West Brom as an Under-23 coach, he was appointed by Lincoln in September of last year to replace the Huddersfield-bound Danny and Nicky Cowley.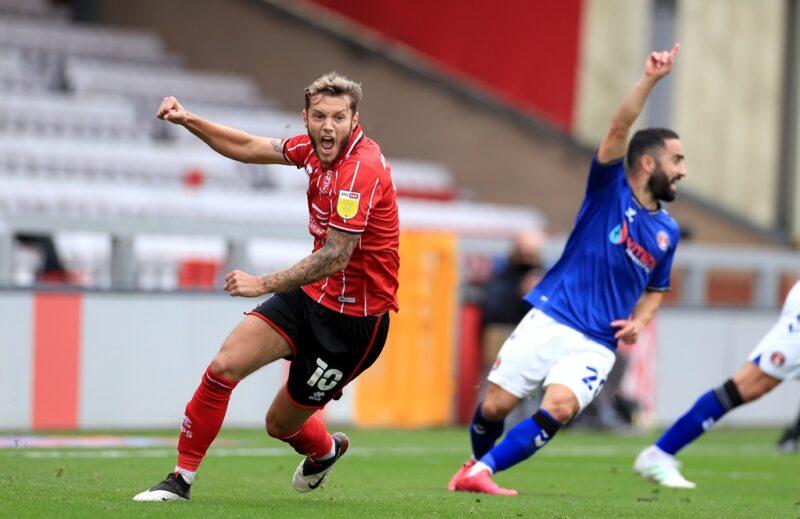 The charismatic brothers had led the Imps from National League obscurity to the summit of League One and were, by any measure, a tough act to follow.
"I completely respect what Danny and Nicky did," says Appleton who celebrated his first anniversary at Sincil Bank last week. "They were worshipped here, and rightly so.
"But I think the reality is that the club realised something needed to be changed. The outlook, the philosophy and the style of play.
"On the one hand, if we're going to bring players in and expect them to have resale value, we have to play a certain way.
"Also, in the Conference days and League Two days, the budget was in the top three every year. As a club going into League One for the first time in 20-21 years, they're not even going to have a top-half budget.
"We needed to find a way to compete in the top half without that, which means getting your recruitment right, your development of players right.
"That's the bit that really interested me because I knew straightaway that it wasn't about quick fixes, win the first ten or you're out. It's a long-term project.
"This year it's about finishing in the top half. I've said that openly and I make no apologies for it, because – for all this is a good group – it might be a little bit too soon. But if we can keep the majority around for a couple of seasons, we'll be in a really strong place."
Things appear ahead of schedule with victories over Oxford, Charlton and MK Dons propelling the Imps to second place in the nascent table pre-weekend.
The only blip was a 7-2 mauling in the Carabao Cup at the hands of Liverpool, though Appleton is understandably sanguine about that.
"It was a great experience for me and the players," insists Appleton. "And they did show us a bit of respect. I'd expected a very young team, but you had people like Virgil van Dijk, Takumi Minamino and Fabinho coming on.
"They're obviously an awesome team, but between both boxes we were just as good. Where it counts, though, they were so, so deadly.
"You look at the first four goals, they were all in the stanchion. It was a great example to my lads of how to be really clinical.
"We scored twice in the second half, but with the chances we created, Liverpool would have scored three or four – and that pretty much summed up the difference in levels.
"The thing that stood out for me – and I said this to the players afterwards – was how ruthless they were. They weren't happy winning 3-0, 4-1, 4-2. They wanted to absolutely destroy us and I respected that. I liked it.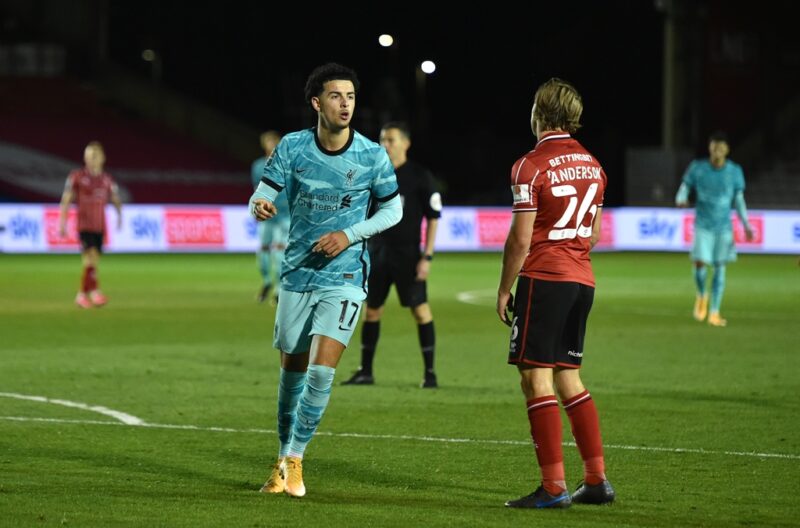 "Then you've got Jurgen Klopp, who's got the first team pressing and harrying as well as anybody in the world. His second string did exactly the same thing and, let me tell you, it's not easy to get that continuity as a coach.
"For people who don't play every week to apply themselves in cup competition is difficult but Jurgen has found a way to do that. That makes him, in my opinion, the best manager out there."
Appleton isn't bad, either, but if he seems slightly distracted in the coming weeks, Imps fans should cut him some slack. On Monday, wife Jess gave birth to baby Ned as he became a father for the third time.
"I've got an 18-year-old, a 14-year-old and now a newborn," he laughs. "So yeah, it's going to be pretty full on. It's been a mad few weeks. With all the games, all the training and all the time thinking 'Is it going to be today?'.
"Thankfully, it worked out quite well because we played the Charlton game on Sunday and then had a couple of days off. She went into labour in the early hours of Monday morning and it all happened quite fast. It's been a long few days, but I'm looking forward to getting back to normal."
CHRIS DUNLAVY