DID you think Gary Rowett was just paying the mortgage with a stint as Colin Murray's sidekick on Quest?
Not so. For the Millwall boss, those Saturday evenings
in the freeview backwaters were a source of inspiration.
"For any manager, the challenge is finding time to
reflect," explains Rowett, who assumed his place on the sofa after being sacked
by Stoke in January last year.
"You're so wrapped up in getting results that you never
get that period where you can actually watch other teams and think about how
you want to play.
"That's what the punditry stuff gave me – an
opportunity to study the Championship and really nail down what I felt was
needed to be successful. It was brilliant, it really was."
Not that the 45-year-old was ever willing to settle for
a permanent slot amongst the Salvage Hunters, Outback
Truckers and Gold Divers.
"You know, it did cross my mind once or twice," he
laughs. "I'd sit there with Colin thinking 'This is a lot better than being
abused by 20,000 people every other Saturday'.
"But part of life as a manager is the extreme nature of the job. Win and you're on top of the world. Lose and your weekend is ruined.
"I think we're all a little bit perverse in kind of enjoying that rollercoaster, and all the praise and criticism that goes with it. Punditry is a life of mediocrity in comparison.
"Don't get me wrong – being a pundit is brilliant. I
loved it and I'm thankful for the opportunities I had. But do I want to do that
forever? Not just yet."
Millwall fans are thankful for that. Shot-shy and sinking when Rowett replaced the fatigued Neil Harris in October, the Lions have since lost just four times in 19 matches.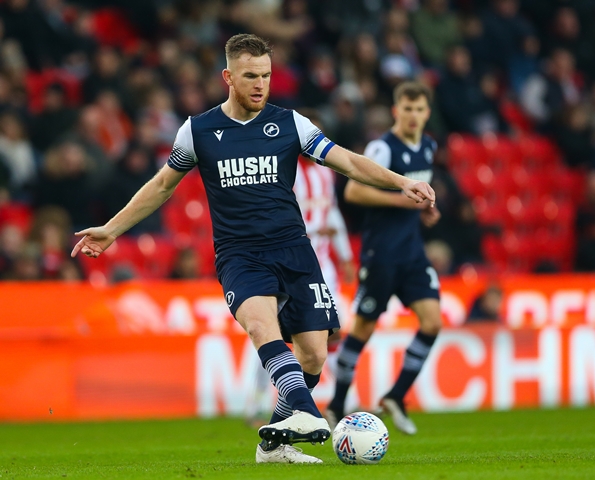 In that time, Millwall have collected more points than
any Championship team, with the exception of Leeds and Brentford.
Under Harris, Millwall were unquestionably successful.
A promotion, two FA Cup quarter-finals and a top-half Championship finish
attest to that.
Yet they were also perceived as functional and rigid; a
side whose strengths lay not in technical expertise but in spirit, workrate and
a simple playing style that rarely wavered.
Rowett's great success – so far at least – has been in freeing Millwall from those strictures whilst retaining the up-and-at-'em philosophy entrenched in the club's DNA.
"The basis is still quick, aggressive football," he
says. "But the question I've asked them is 'Can you also be quick and
aggressive with the ball?
"We've played 5-2-3
away quite a lot and 4-2-3-1 at home. We've focussed on trying to give the
players the ability to make passes and keep possession.
"That's not a criticism of Neil or what went before,
because that team was very effective. It's just about giving the players a
different focus. Something to think about and engage with.
"And they've taken it on board very well. They've shown
a high level of performance. They've shown we can keep the ball.
"I think this squad is under-appreciated outside the
club, and I include myself in that. Working here every day, it's really
surprised me how good a lot of them are in comparison to other players I've
worked with.
"Yes, there's a real spirit and togetherness. A genuine
humility about just wanting to go and work.
"Whatever I've asked them to do, they've done it as
well as they can. When that commitment is there, any manager can accept losing
games and making mistakes.
"It has been an absolute breath of fresh air to come in
and work with them. But on top of all that, they are very good footballers."
As, of course, were the players at Stoke. So good, in fact, that bookies made the Potters 2-1 favourites for an immediate return to the Premier League when Rowett was poached from Derby in May 2018.
But the likes of Benik
Afobe, Joe Allen and Tom Ince fell desperately flat and, nine months later,
with Stoke mired in mid-table, Rowett got the boot.
For a man accustomed to success and upward mobility at Burton, Birmingham and Derby, this dismissal delivered a shuddering shock to the system.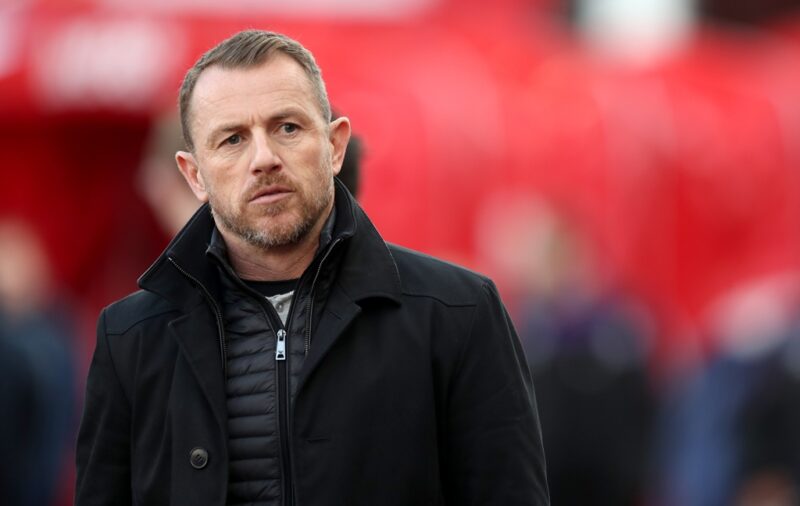 A year on, however,
does he feel vindicated by Stoke's ongoing struggles and the fact that his
successors have had difficulty in shaking the Potters from their
post-relegation malaise?
"Listen," he says. "I understood the pressure and I
knew what was expected. Regardless of whether the results haven't been as good
since we left, or whatever you think of things that have been said in the media,
I was employed to win promotion. I didn't achieve that, and I hold my hands up.
"I'm a big believer that you shouldn't point the finger
at others until you have pointed the finger at yourself. There's no point
whinging about the situation or grumbling about other people.
"You've got to do something about it, make yourself
better and use the experience positively. As a manager, that's all you can
really do.
"As you say, it was my first real failure. So, I spent
a lot of time studying and developing my philosophy a little bit more.
"A big part of that
was looking at 5-2-3 as an option. We played it towards the end of the season
at Derby and it got us back in the play-offs. It's something I've looked at
since and wanted to incorporate into my ideas. It just gives you a lot of
flexibility.
"You never want to learn the hard way in any walk of
life, but those nine months at Stoke taught me some valuable lessons. You would
be stupid not to use them."
Today's visitors West Brom will offer a stern test of that philosophy. The Baggies, though out of form, began the weekend top of the Championship table and had taken more points on the road (29) than any other side in the division.
"We know how good a team West Brom are, but it's also a
challenge for any team to come to The Den and get a result," says Rowett.
"And the fans are a big part of that. They have been
absolutely tremendous to me, and I mean that sincerely. They've understood what
we're trying to do. They've been patient and got behind the team when we've
needed them.
"There have been times in games when we've needed a bit
of help and they've recognised that and roared us on.
"There's a real togetherness at the club, a real good feel. I can tell you from personal experience that it's a massive, massive thing. It's actually been a big surprise to me, but it's very much appreciated. The challenge now is to keep giving them what they want."
CHRIS DUNLAVY