SABRI Lamouchi smiles when you say the Nottingham Forest match day programme lists 40 players he has to look after. But it's no joke.
There will be a bit more room on the page for
Tuesday's programme for the big Carabao Cup tie with Derby because Adlene
Guedioura has been moved out to earn a load of money in Qatar with Al- Gharafa.
He was a regular choice under Forest boss
Aitor Karanka, didn't get on with the next one, Martin O'Neill, and has seen
virtually a whole new midfield signed by Lamouchi.
And there's Lamouchi's problem – he's
inherited players signed by lots of managers, right back to Mark Warburton two
years ago, and has got enough now for three teams plus subs.
"I'm not agreeing with you," says Frenchman
Lamouchi. "I don't have a lot of players.
"I don't have a lot of options. How many, 39,
40 players? No, no. In my squad I have 21 players, check the list.
"There are some players, I've never seen
them. I don't know these players. I asked the club, but these players never
make one session with me.
"So the squad is wrong. The squad working
with me every day is 21 players and three goalkeepers and three players from
the academy.
"Where are the other players? Good question!
"You can check my stats from the beginning
here and the group is more or less the same.
"It is down to my choice that I want to work
with those 21 players. It is 21, 22, 23 but not more.
"This is because after that, if you have too
many players, they lose concentration, they lose motivation. They need to be
focused.
"I want them angry, upset, to be outside the
group and when they come in, then to do the job. I want just 20, 22 players,
ready to play every game.
"When you have the squad like this you have
the intensity up and more focused about what we need to do, all together."
So it would seem there's not a queue out the
door of the training ground with players looking for a dressing room peg.
Out of the Forest gang of 40, Lamouchi has
his squad and the others are in the bomb squad.
That's the way players who have no chance of
playing in the first team are usually described as they live, train and exist
away from the main group.
Lamouchi, 47, although unknown here, has a
good history, playing in the French midfield 12 times and for Monaco, Parma,
Inter Milan and Marseille, winning the French League twice and the national
cups of France and Italy.
His managerial record is less shiny though
with a fifth place with Rennes and Europa League football the highlight,
followed by the sack last December.
But Lamouchi managed Yaya Toure, Gervino,
Wilfried Bony and Didier Drogba when he was Ivory Coast boss, so he knows how
to deal with egos and reputations bigger than any in the Forest bomb squad.
He has needed that experience because his situation at Forest is not easy.
It's 20 years since the club were last in the
Premier League and the constant shifting of managers by Greek owner Evangelos
Marinakis – who is paying the wages of all these players – shows his impatience
for promotion.
Steve Hodge, was in Forest's midfield when they were one of the country's top teams, winning two League Cups and losing an FA Cup final with them.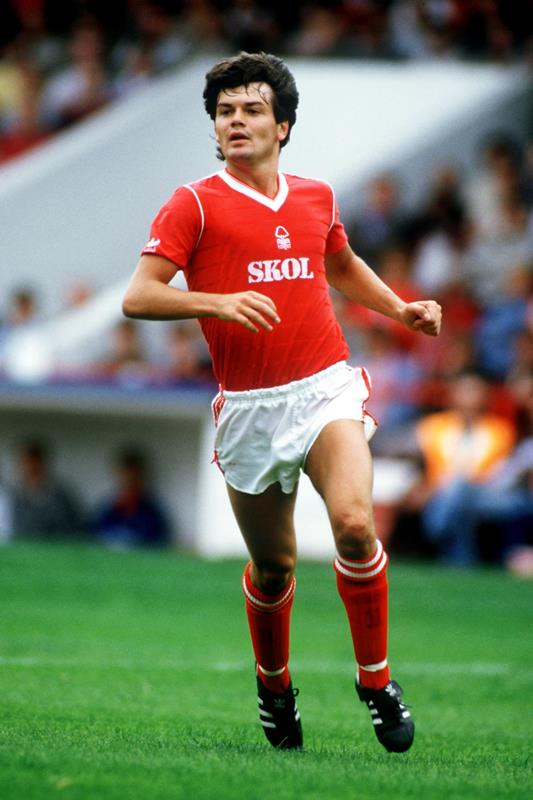 He knows, from a player's perspective, what
Lamouchi is having to deal with while trying to shape a successful side.
"When I was at Leeds I got bombed out by
Howard Wilkinson," says Hodge. "About six were brought in and there were about
five of us bombed out.
"You become the butt of the joke when you are
left out and not playing, not involved.
"I can remember playing in the Leeds youth
team at a school in Sheffield pre-season while the first team were in Tokyo or
something.
"When you are 'out' it's no fun. Good pros
who have been around a while would get disgruntled and angry at being shown the
door.
"Sometimes your face doesn't fit, sometimes
people are brought in whose faces do fit, sometimes you've been there too long…
for whatever reason, it's not a good place to be, to be ostracized."
Hodge has also seen the problem of too many
unwanted players from the manager and coach's point of view.
He was asked to go to Wolves to look after a
group of players unwanted by Kenny Jackett when he took over as boss and began
sorting out a club not dissimilar to Forest now in that they had too many
players brought in by too many sacked managers.
The number in that bomb squad was into double
figures. Kevin Doyle, Roger Johnson, Jamie O'Hara, Stephen Ward, George
Elokobi, Sylvan Ebanks-Blake and Kevin Foley among them, all experienced
professionals.
It was Hodge's job over pre-season to come in
during the afternoon, 2-4pm, and keep the bomb squad fit, motivated and able to
be moved on before the transfer window shut.
Clubs can also be accused of not giving proper
care to players if they are not given proper training sessions.
"My role was to keep them happyish and fit
for anything that came in and might get them away," adds Hodge.
"I got lucky because that group were
absolutely spot on the money. They moaned about things every now and again, but
players who are in the first team even moan. That's par for the course.
"It was strange when we were starting at 2pm,
rolling in, and the first team are going by us and out in their cars.
"There was some banter but inwardly it would
hurt those players who were out on the training pitch in the afternoons while
the others were off home.
"All those players got moves eventually, even
if it took some to the January transfer window. Doyle went to America for three
or four years, Ward to Burnley, Johnson to Non-League, Elokobi to Leyton
Orient.
"I was really pleased they all got a deal
because they deserved it, they didn't muck around, they got on with it."
There are players at Forest like Liam Bridcutt, who Warburton bought for £1m two years ago. He only played one league game last season and hasn't played at all since October.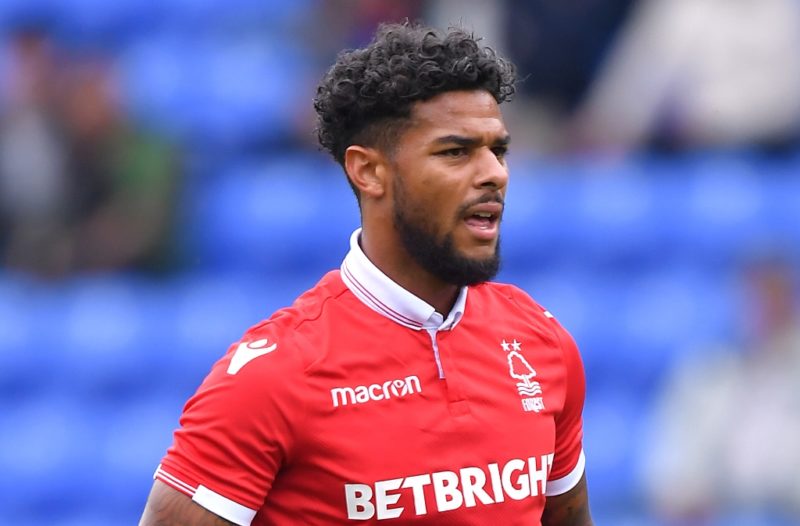 Zach Clough hasn't been picked to play for
Forest since they lost 2-1 to Hull in the FA Cup in January last year.
Hodge looks at the Forest conundrum and says:
"Costel Pantilimon, Daryl Murphy, Liam Bridcutt, Michael Hefele, Claudio Yacob,
Zach Clough, Jason Cummings… there's nine or ten who have been told 'get a new
club'.
"It's exactly the same as my gang of 10 at
Wolves. It's got to hurt. The worst time is when you are training at the same
time as the first team, on separate pitches but not far away.
"That puts into perspective for those players
that they are not part of it.
"They will have seen senior pros before them
deal with it and now they have to deal with it.
"It's not easy for the manager, Lamouchi,
either. He's been given four managers' players.
"Bit by bit, they will get moved on.
Guedioura's gone now, Luke Steele's gone to Millwall on loan. Forest will be
looking to get half of that bomb squad out before the European window closes on
September 2.
"These players have signed contracts in good
faith, there's nothing wrong with them. It's the price Nottingham Forest are
paying for changing their manager so often."