NOTTINGHAM Forest legend Viv Anderson has backed 'moaner' Martin O'Neill to bring the spirit of Cloughie back to the City Ground.
O'Neill, 66, replaced Aitor Karanka in January, four decades after tasting European glory as part of Brian Clough's all-conquering side.
Full-back Anderson shared the right-flank with the Northern
Irishman in those days – and still remembers the non-stop gripes.
"Martin used to moan at me all the time because the ball was
always down the other side with John Robertson," laughs Anderson, who made 430
appearances in a glittering ten-year stint with his hometown club.
"John was a wonderful player, one of the best I've ever
seen. But that didn't bother Martin. It would be 'We haven't had a bloody kick
over here Viv, what's going on?'. I'd say 'I know, I know' – but as a defender
I was more than happy!
"He was always frustrated that the genius on the other side
was getting all the ball and we were standing there catching cold. Even now, I
can still hear him shouting 'Switch it! Switch it!"
That belligerence was a trait shared by Clough – and
according to Anderson, it isn't the only likeness.
"Martin is like Cloughie," adds Anderson. "The
outspokenness. The man-management skills. And that slight aloofness.
"You never saw Cloughie until matchday. You wouldn't see him
for days, then he'd turn up out of nowhere.
"You never knew from one minute to the next what he was
going to say, what he was going to do, what his team selection would be.
"Sometimes he'd walk past you in the corridor and completely
blank you. You'd think 'What have I done? Was I bad in training? Have I dressed
the wrong way?' He always kept you guessing.
"It meant that every time you did something, you did it to
your maximum because you never knew what was going on in his head.
"Martin isn't that extreme of course, but he's definitely got that same enigmatic quality as a manager."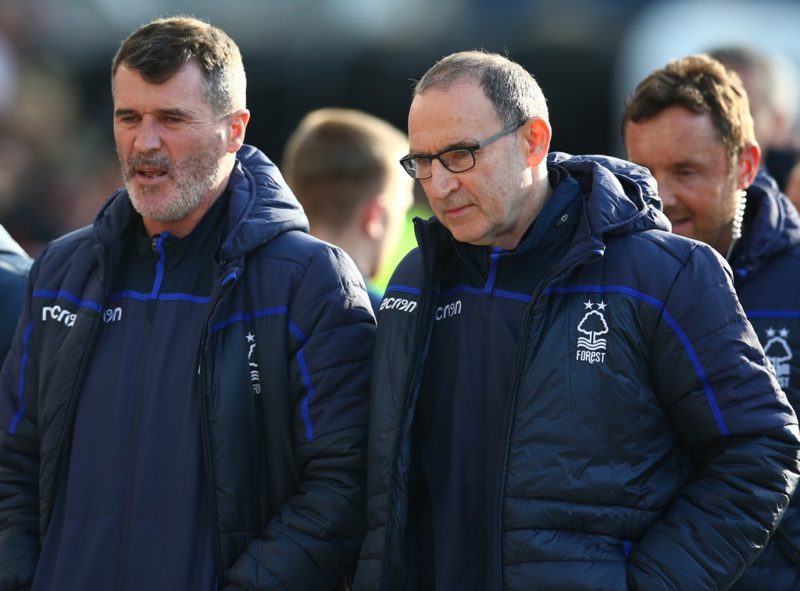 Like every Forest fan who remembers those glory days,
Anderson has watched the club's fall from grace with growing dismay.
It is now 20 years since the Reds last played in the
top-flight, and rarely has there been any concerted push for a return.
Three top six finishes. No play-off finals. Two relegations.
Three owners and 18 permanent managers.
Theirs is a tale of flux and false dawns, but Anderson has
backed his old pal to finally lay a solid foundation.
O'Neill won promotion to the Premier League with Leicester
in the 90s, led Celtic to three Scottish titles and, most recently, took the
Republic of Ireland into the last 16 of Euro 2016.
He was aided in that task by Roy Keane, another Forest legend who is now his assistant at the City Ground.
"If anybody knows how to get out of that division, it's
Martin," he said. "I can't think of anybody better to get them going in the
right direction.
"Roy Keane is a good appointment as well. He's another one
who knows what the club is all about.
"It seemed a strange combination at the time – their
personalities are from completely opposite ends of the spectrum. But it works.
They got performances out of the Irish that nobody could have imagined.
"It's a bit like Brian Clough and Peter Taylor, isn't it?
Good cop, bad cop – only the other way round.
"The way I look at it, there was no use going for a man on
the make. They need stability – somebody they can hang their hat on, who will
stick around for a number of years.
"I know Martin has said he'll give himself 18 months. But if
he does a decent job, he will stay a lot longer than that. And, if it doesn't
happen in 18 months, then you've got to presume that Roy will take over and
move it forward.
"Then you've got some continuity instead of dropping everything and starting again, which is what they've done for the last 20 years.
"He's given himself a short time frame but if they back him and give him the finances he needs, there's no better person for me."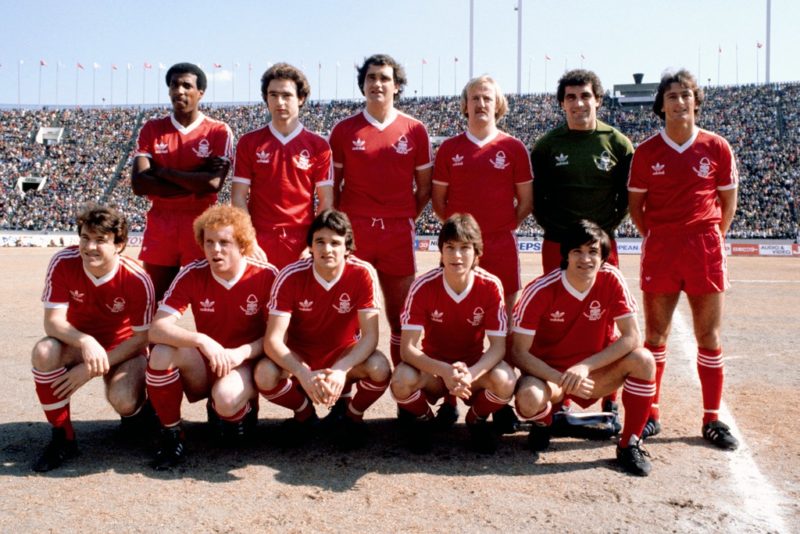 So far, O'Neill has won just two of his six games in charge,
with Forest entering the weekend two places and six points shy of sixth-placed
Bristol City.
Sandwiched between them are Derby County, who arrive for
tomorrow night's East Midlands derby nursing an FA Cup exit, dodgy form and
doubts over their faltering play-off push. Does Anderson see an opportunity for
O'Neill to kick-start his reign?
"They've got every chance," he says. "Forest are coming into
the game in good spirits. Martin's got a bit of momentum. And Derby are coming
off the back of a demoralising defeat at home to Millwall.
"Derbies are always tight affairs. It doesn't matter if it's
Liverpool against Everton or Blackburn against Burnley, they're always decided
on small margins.
"I can't remember this game ever being 4-0, 5-0, anything
like that. It'll be a little bit of magic, a last-minute goal. Something like
that.
"Then it's all about momentum, isn't it? You look where
Forest were a month ago – 11th, 12th, something like that.
"You put a couple of wins together and you'd be very surprised where it takes you. At this moment in time, I think anybody up to about 12th or 13th has a chance of getting into the play-offs – and with Martin, Forest have a great chance."
CHRIS DUNLAVY / Photo: PA Images