By Chris Dunlavy
THIS time last year, Jonny Howson was on borrowed time at Middlesbrough.
Booed by his own supporters. Pilloried on social media. Accused of playing negatively, of going missing, of wasting a shirt.
A £6m signing from Norwich, the 30-year-old midfielder became an unwitting emblem of the unpopular Garry Monk regime – and many at the Riverside hoped he would follow the the former Swansea and Leeds boss out of the door.
Twelve months on, however, Howson is a fixture under new gaffer Tony Pulis, whose rock-solid side had conceded, pre-weekend, just one goal from open play all season.
The critics are silent. The brickbats stowed. Antipathy has been replaced by a cautious appreciation. Looking back now, how did Howson cope with what, at one stage, became a weekly hammering?
"Well, I'm not on social media, so that was a blessing," laughs the former Leeds man, before turning serious. "But of course I was aware of it. It's probably the first time in my career I've been singled out like that, and it is hard.
"When you care and you're frustrated and you want to put things right, you probably try a bit too hard. Daft as it sounds, that can go against you.
"You over-concentrate, overthink things. You try to force a difficult ball instead of playing a simple pass. You're maybe wanting to make up for mistakes or prove a point. It isn't like when you're relaxed and free and everything flows.
"I look back on it now and I'd say it's probably helped me. It's made me tougher as a person. And I'm not complaining at all, by the way.
"I remember when I was at Norwich, there were a few boos directed at one of our young lads who'd made a mistake.
"At that age, you're making your way in the game. Mistakes are part of that. I came out publicly and said 'If you want to have a go, aim it at the senior players'. That's what they did here at Boro so fair play to them."
Did it hurt?
"To be honest, I know when I'm not good enough and I'm experienced enough to take stick," he adds. "Your biggest critic should always be yourself, and I am.
"The only thing that upset me – and this isn't something I've really spoken about before – was the way it affected my family.
"I'm paid to take stick, but they aren't. My parents were up there in the stands. So were my wife and children. They're having to hear people shouting things about me. OK, it wasn't over the top, but it wasn't nice. It was hard knowing they were subjected to that." Howson says he held to a single principle as he toiled to win over the doubters.
"What I've always done – even in the good times – is work like mad," he says. "Give it everything and if that's enough, great. If it isn't, you haven't cheated anybody. If I've left everything out there, I can accept failing or people thinking I'm not good enough."
It was an attitude that chimed with the notoriously demanding Pulis, who replaced Monk on Boxing Day.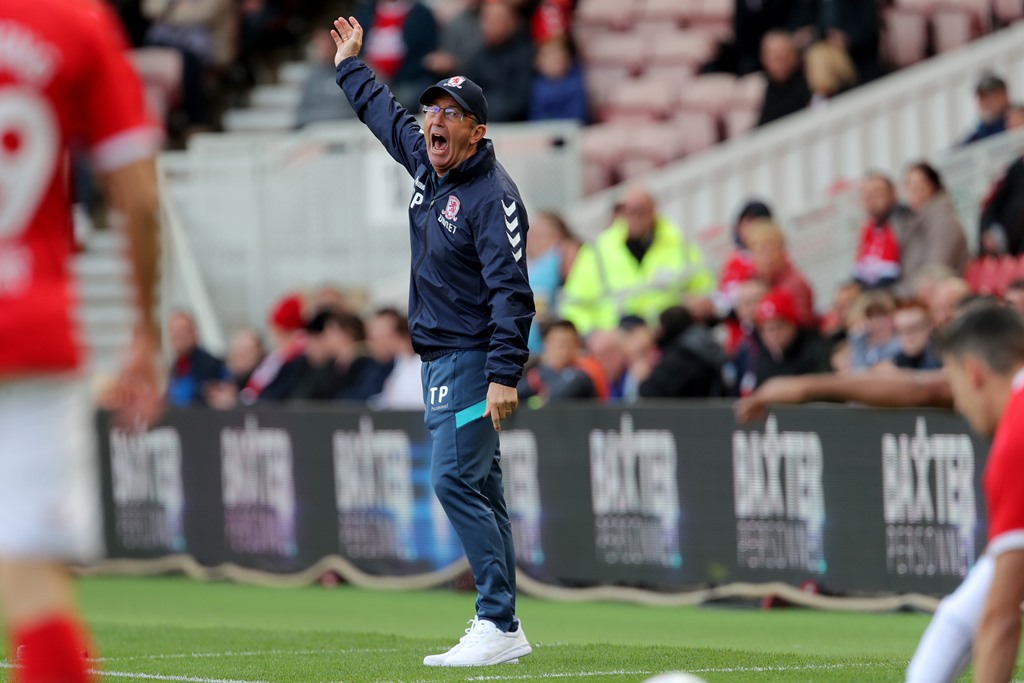 The former Stoke and West Brom boss appreciated Howson's quiet industry and deployed him at the fulcrum of a side that, after a summer of minor surgery, is flying high in the Championship.
"I've been through a few managers over the years," says Howson, who made his debut with boyhood club Leeds at 16 before playing in the Premier League for Norwich.
"And when a new man arrives, thoughts always go through your head. Will he bring his own players? Will it be a new style of play?
"In Tony's case, we were obviously aware of his reputation before he came in and of what he might be like.
"But he's been great – not just for me, but for all the lads. He's said from day one 'Give me everything you've got and I won't have any problems'. You can't be fairer than that.
"Day to day, he's just very structured. He knows what he wants and how to achieve it. There's no grey areas. There's no confusion. You're never in two minds about what to do when you're on the pitch.
"He's clear in his demands and he's straight-talking in the way he deals with people. That's all any player really wants."
Boro's ascent to the Championship peaks is all the more remarkable given a summer exodus that saw star performers Ben Gibson (Burnley) and Adama Traore (Wolves) depart the Riverside.
Though the likes of midfielder George Saville (initially on loan from Millwall with a £7m deal set to go through in January) and defender Aden Flint (Bristol City) arrived for sizeable fees, Boro posted a net profit of £23m.
"It's part and parcel of football to lose good players," said Howson. "Adama was a big player for us last season and a lot of our good work went through him at times.
"It's only right that he got a move to the Premier League and he went with all our best regards, as did Ben. But we regrouped and it gave someone else the chance to fill his boots."
That someone was Martin Braithwaite, the Danish World Cup star who flopped so badly following a £9m move from Ligue 1 last season that he was shipped off on loan to Toulouse.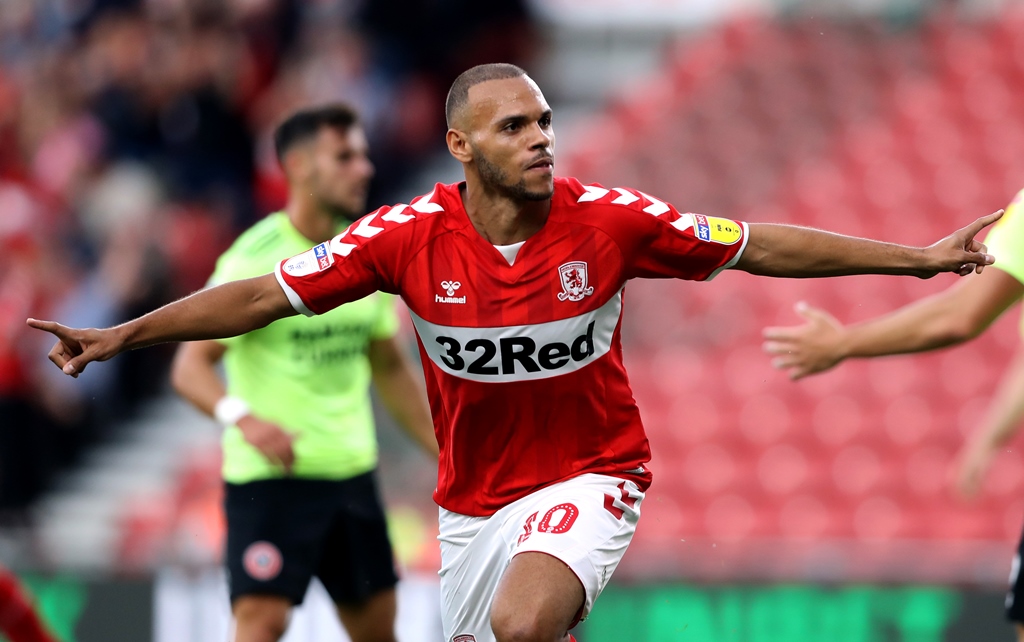 Now back – despite a deadline-day dalliance with La Liga side Leganes – the 27-year-old has scored three goals in ten games to emulate Howson's Riverside resurrection.
"He's got off to a very good start has Martin," says Howson. "He's got that knack of conjuring up goals from nothing. It might just be a little tap-in but he always seems to be in the right place. He's got great quality and hopefully he keeps it up.
"If you look back over the years, numerous players from overseas have taken time to adapt. It may be that was the case, but let's be fair – the whole team was struggling for consistency during that time.
"It wasn't happening for Martin then but fair play to him – he's kept going and it's good to see him enjoying his football."
So is Howson – and not just on the pitch. Yorkshire-born and bred, the Leeds fan is delighted to see his old club challenging Boro for promotion.
"We played them a few weeks back and I had loads of friends and family there," said Howson, who scored 28 goals in 225 games for the Whites.
"Everybody knows I'm a massive Leeds fan and it's great to see them doing well. We'll see what happens. The perfect scenario would be both of us in the top two – but there's a long way to go yet."