BRASS Bands. Michael Parkinson. Kes. Some pretty good stuff has emerged from Barnsley over the years.
Still, you can hardly blame Gerhard Struber for ditching a life in windswept West Yorkshire for the shimmering brilliance of Times Square and Central Park.
Yet if lifestyle played a role in the Austrian's decision to join New York Red Bulls after 11 months at Oakwell, so did frustrations now all too familiar to Tykes fans.
"For me, it is not the goal to always play in the relegation zone," he said after his final game, a 2-1 defeat to Middlesbrough that left Barnsley nursing a solitary point from their opening four Championship matches.
"I have other ambitions and aims and I cannot feel that the owners have the same ambitions and goals like me."
Almost three years since they bought the club from Patrick Cryne, the goals and ambitions of Chien Lee and Paul Conway, who together own a 54 per cent stake, remain a source of intense debate.
Neither appears to have invested any serious cash, either in personnel or infrastructure. The club have been primarily sustained on the sale of their best young players, most notably in the summer of 2019 when first-choice centre-backs Ethan Pinnock and Liam Lindsay departed for a combined £5m.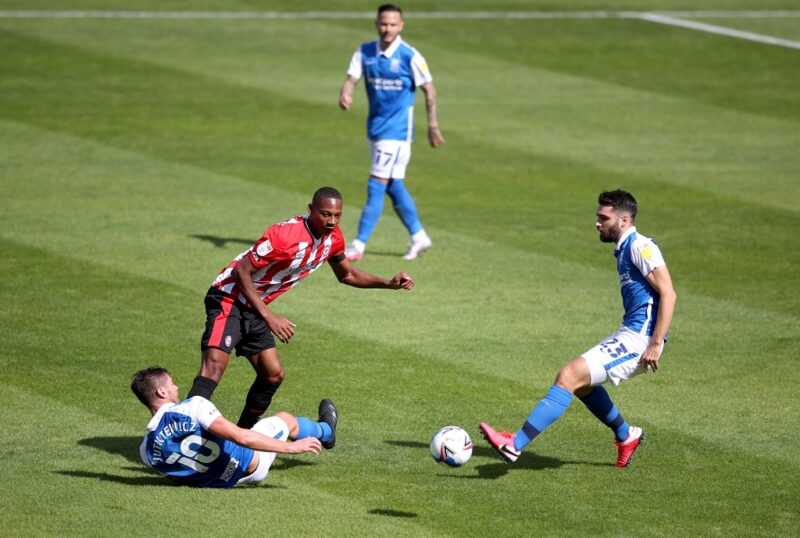 Under Cryne, supporters grudgingly accepted life on the breadline as the consequence of operating under a reluctant – but reliable – guardian.
They are altogether more suspicions of the new crew, not allayed by an ongoing failure to purchase the Cryne family's half of the stadium (the other half is owned by the council), nor by recent revelations that Lee and Conway are being sued by the Crynes for an alleged failure to pay monies owed in relation to the sale.
Are they prudent owners committed to self-sufficiency? Or simply tight-fisted speculators piggy-backing on firm foundations to milk the cub for a profit?
Whatever the case, Struber's departure is illustrative. Upon the 43-year-old's arrival from Austrian side Wolfsberger in November, Barnsley had been in the relegation zone for two months and would remain there until stoppage time on the final day of the season, when a 12-point deduction for Wigan Athletic and a 91st-minute winner at Brentford conspired to secure an absurdly unlikely survival.
As the architect of that miracle, Struber understandably presumed he was in a position to set the transfer agenda.
Quickly, however, it became apparent that this wasn't the case. Though a combined £1.4m was spent on Dominik Frieser and Michal Helik, the sale of influential winger Jacob Brown to Stoke City for £2m once again ripped a hole in the squad.
Struber was especially irritated by the club's failure to invest in an experienced centre-forward, an issue he raised with increasing frequency as the Tykes' toothless frontline gave goalkeeper after goalkeeper the afternoon off.
Would a striker have kept Struber at Oakwell? Probably not. Indeed, the Barnsley board may have viewed his departure as inevitable and reasoned there was little sense in meeting his demands.
But having heard similar complaints from previous manager Daniel Stendel, who was sacked after a row with the owners, all evidence points towards a recruitment strategy that prioritises the development of saleable assets over success on the pitch.
As if to underline this point, 20-year-old striker Jack Aitchison was signed from Celtic on the day Struber departed – and immediately loaned to Stevenage.
It must be said there is nothing intrinsically wrong with self-sufficiency, just look at Preston North End.
The subtle difference is that the sale of assets at Deepdale is not the objective; rather the byproduct of a smart recruitment policy driven by a desire to build a competitive team.
Conway and Lee come across more like a Championship version of Mike Ashley, whose obsession with the bottom line at Newcastle United left the club at a competitive disadvantage compared to rivals more willing to swallow losses.
It is sound business, certainly. But for the man in the dugout and the thousands in the stands, it is a joyless existence guaranteed to cause friction and mistrust unless a finer balance can be struck.
CHRIS DUNLAVY