MANCHESTER United reported a £70m drop in revenue last week, which sounds like pretty good grounds to plead poverty.
Until, that is, you remember that this is the same club who gave Paul Pogba away for nothing, then signed him again for £90m. If they can afford to blow money on bad decisions, they can certainly afford to take a hit due to a global pandemic.
Nor is it reasonable for any top-flight side to use the covid crisis as justification for a power grab or as an excuse to play hardball over a £250m bailout for the EFL.
Premier League clubs waste a lot of money. Take Newcastle United, who last month announced an expected £35m loss due to covid. 
On August 3, 2018, Rafa Benitez sanctioned the £9.5m purchase of Yoshinori Muto, a Japanese international striker who had previously failed to hit double figures in any of his three Bundesliga seasons with Mainz.
That very afternoon, Newcastle sold homegrown striker Adam Armstrong to Blackburn Rovers for £1.75m and, three days after that, flogged Ivan Toney – signed from Northampton for £1m in 2015 – to Peterborough for just £650,000.
Today, Muto is on loan in La Liga with Getafe having pocketed more than £5m in wages and contributed a grand total of one goal in 25 appearances.
Pre-weekend, Toney and Armstrong – both considerably younger – were the top two scorers in the Championship with seven and five goals respectively.
The season is yet young. But if that form continues into the new year, it would not be unreasonable for Blackburn and Brentford to court offers of £20m. Toney, especially, has such an impressive all-round game that top-flight interest is inevitable.
Newcastle have basically given away a £40m strikeforce, and for what? Muto's experience amounted to three bang-average years with a struggling team in Germany. He was just as unproven as any kid from the Under-23s, and a lot more expensive. Much the same could be said of Manchester City, for whom the sale of Jadon Sancho to Dortmund in August 2017 recouped just a fifth of the £43m paid to Monaco for Bernardo Silva. And as Brighton prepare to slap a £50m price tag on Liverpool target Ben White, how much could the injury-hit Reds use Conor Coady, a diehard fan sold to Huddersfield Town for £500,000 five years ago?
"The Premier League lost £700m in revenue due to last season's pandemic crisis," said West Ham United co-owner Karren Brady last month.
"This averages at about £35m for each club. Should we lose a similar amount if full stadiums are not allowed for three or four months, then even the richest Premier League clubs will take a hard look at the future."
Maybe they should have a hard look at themselves. So much milk and honey is sloshing around the Premier League that the desire to develop and nurture has been lost.
Owners demand instant success. Managers want to keep their jobs. For both, the easy solution is to blow millions on established players, slamming the door in the face of youngsters who – with a bit of help – could prove every bit as valuable.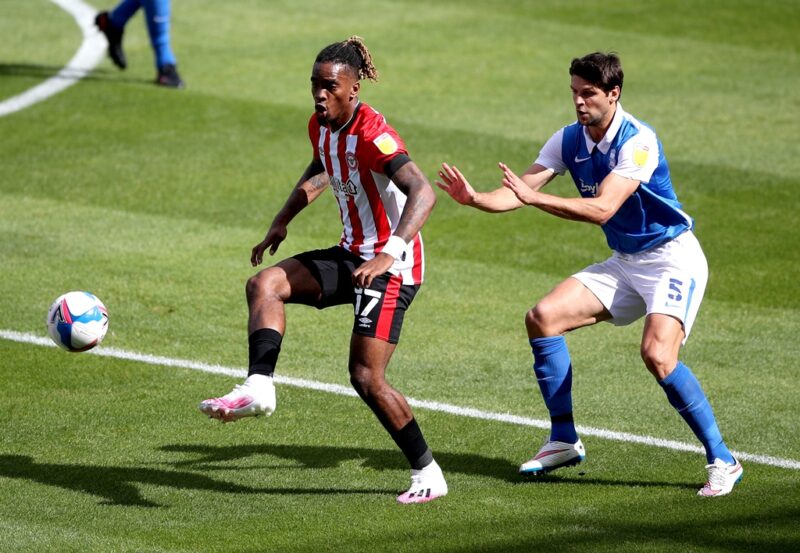 Just think, for instance, how much Spurs might have spent on strikers over the last five years had Harry Kane been treated like Armstrong or Toney.
As Bradley Allen, Kane's youth coach, says: "Forget being a gold medallist. Harry at 14 was not even a podium player. He wasn't up there. We weren't all saying 'We need to just wait for this boy'. There were plenty of times when he could have dropped out of the system."
Plenty have, and many more will. It is lazy. It is wasteful. And it costs the Premier League an awful lot more than it would cost to help out the struggling EFL clubs who – in many cases – end up rescuing the players they discard.
CHRIS DUNLAVY