AFTER a hectic week of domestic dealings, the transfer window is now closed – meaning any squad gaps will need to be filled by freebies.
Luckily for EFL managers, there has never been a better time to pick up an out-of-contract bargain.
The Covid crisis and attendant fan shut-out has left an unprecedented number of players unemployed, whilst also depressing wages across the board.
Now, stars once out of reach may be available for peanuts. Here are five of the best:
Rudy Gestede
Striker, Age: 33
Bombed out by Middlesbrough when he chose not to sign a short-term contract extension in July, Gestede's once stellar reputation has been scuttled by several fallow seasons.
Renowned for his aerial prowess, the giant Frenchman plundered 35 goals in just 73 games for Blackburn Rovers.
Since a £6m switch to Aston Villa in 2015, however, he has found the net just 17 times in five years.
Playing in awful sides hasn't helped; Villa were about to embark on one of the worst Premier League campaigns of all time, whilst a second £6m move – to Middlesbrough in January 2017 – also ended in relegation from the top flight.
Injuries, including a fractured ankle, caused problems. Oddly, Gestede was also shunned by Tony Pulis at Boro.
Gestede is clearly lacking confidence and the suspicion remains that he is only effective in a front two, as demonstrated by his prolific partnership with Jordan Rhodes at Ewood Park.
In theory, though, he retains the raw materials to thrive.
Nathan Dyer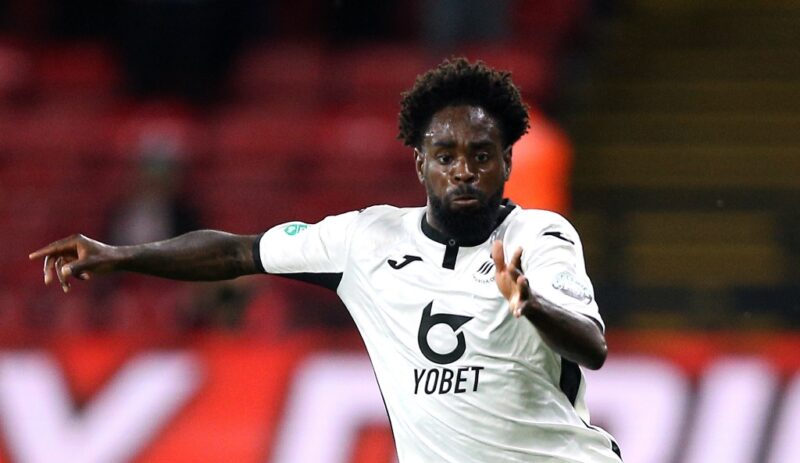 Winger, Age: 32
In the 15 years since he made his debut for Southampton, Dyer has scored 45 goals in 438 career appearances (334 of them for Swansea), won promotion from the Championship, spent six years in the top flight and even collected a Premier League winner's medal after spending the 2015-16 campaign on loan at Leicester City.
For a player reliant on pace, age and mileage are obvious enemies, as are the injuries that have afflicted recent seasons.
Nevertheless, Dyer remains a capable winger whose limited availability is offset by vast experience and a nurturing personality.
"Nathan always looks to help others around him," said Swans boss Steve Cooper, who invited Dyer to train with the Under-23 squad following his release this summer.
"He is a real positive influence to have around."
George Thorne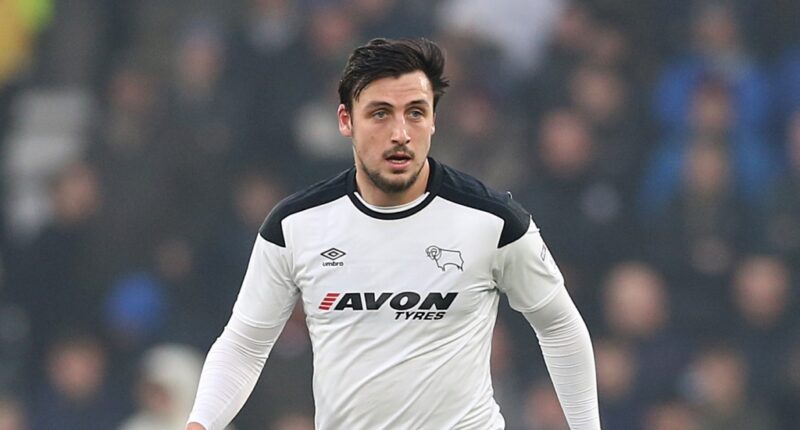 Midfielder, Age: 27
Described as a "future England player" by Steve McClaren during his time at Derby County, any such lofty aspirations are long gone for the luckless Thorne.
Successive cruciate injuries, an infected broken leg and myriad other niggles have restricted the defensive midfielder to just 27 games in the last four years.
Last season, he agreed to play at Oxford United for free – and immediately dislocated a shoulder.
His is a body so ravaged by injury that mobility concerns will preclude any second-tier interest and – realistically – a permanent contract offer in the current climate.
But a pay-as-you-play deal carries far less risk and might just bag a player whose vision, technique and tactical expertise is Premier League standard.
Jackson Irvine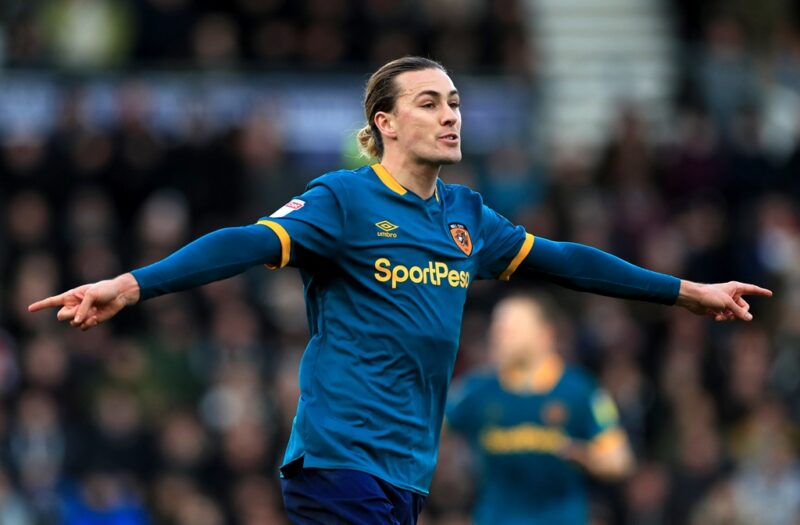 Attacking midfielder, Age: 27
Just three years ago, Irvine was attracting a slew of Premier League interest after scoring ten goals to keep Burton Albion in the Championship.
He eventually joined relegated Hull City for a fee of £2m, having first rejected a £5m-a-year deal to play in the Chinese Super League.
"I have never been motivated by money," he said.
"The best thing for me was to stay here and continue to play my football in England."
Right now, Irvine may ponder the wisdom of that sentiment.
Though a regular in the side, the 27-year-old was never able to recapture the form he'd shown as a No.10 at Burton, stymied by an ever-shifting position and a system geared to the talents of Jarrod Bowen.
Sidelined in June after refusing to play beyond the end of his contract – "shoved out the side door with a bag of boots," he said – Irvine watched Hull's demise from his home in Australia.
Now back in Blighty and actively hunting for a club, Irvine's positional specificity will not attract every manager – but would suit somebody seeking a Lampard-lite late arriver.
Ryan Shotton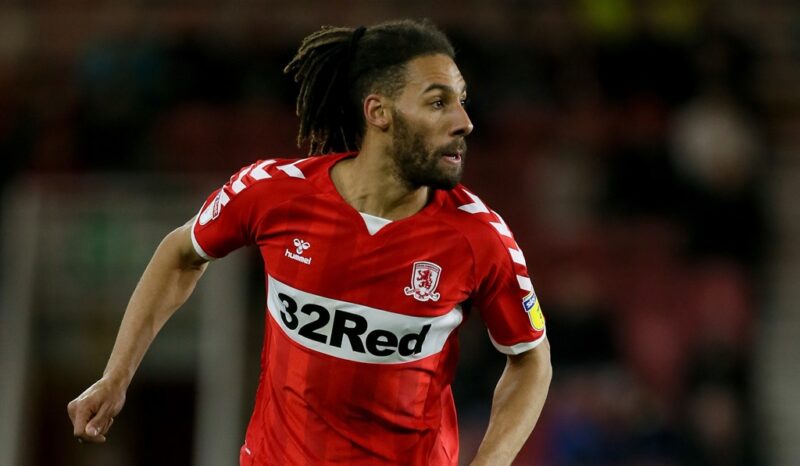 Centre-back, Age: 31
Let's face it, Shotton is not a signing to get pulses racing. He is, however, a competent Championship defender with a meteoric throw-in who can play in a number of positions.
In many ways, that was his downfall at Middlesbrough, for whom he played 84 times over the last three years.
A natural centre-back, he was used at right-back, right wing and even centre-forward by Pulis. Then, when he was finally deployed in a back three by successor Jonathan Woodgate, Shotton was exposed by orders to play out from the back.
Fans were never convinced and, by the time Neil Warnock arrived in June, his fate was already sealed.
Shotton has surprisingly struggled to find a club since, but any Championship or League One club looking for no-nonsense filler in their rearguard could do a lot worse.
CHRIS DUNLAVY