WHEN Yaya Toure turned up to train with Leyton Orient over the summer, Danny Johnson couldn't help but reflect on their contrasting paths in the game – once he had stopped pinching himself.
After all, as the in-form O's frontman puts it: "When he was winning Champions Leagues and Premier Leagues, I was doing 12-hour shifts in a factory and playing Non-League for £50 a week.
"To wind forward a few years and be on the same team as him in training was an unbelievable experience.
"At first, people thought 'what's he doing here, it's Yaya Toure?!'. But he became one of us.
"He was telling stories about his career, playing with Messi and all the top players, and he answered all our questions."
The former Barcelona and Manchester City star's stint in east London to help maintain his fitness may have been brief but the O's were suitably buoyed by the sprinkling of stardust as both they and Johnson started the campaign in fine form.
The 27-year-old found the net in each of his first five matches in all competitions and his tally stood at nine in 14 games, prior to FA Cup defeat to Newport County last weekend.
Orient's own solid start was halted by a bout of coronavirus but Johnson believes they are now finding their way again and pinpointed playing in his favoured position as the key factor behind his prolific run.
"The way the team play is to my strengths," he said. "In the past, I've scored goals but I haven't played 90 minutes consistently like I am now.
"A lot of it has been 60 minutes or coming off the bench, which still frustrates me as I pride myself on my goal record and coming off the bench puts a dent in that.
"Coming here and playing down the middle, where I haven't played consistently since I was a young lad, has made a massive difference.
"It all came flowing back, getting into those positions to score goals."
Released by Hartlepool as a teenager, Johnson's desire to succeed in the game was illustrated by his move to Real Murcia as an 18-year-old without a grasp of Spanish.
Having "grown up so quickly", Johnson returned to England and quickly made a name for himself at Non-League level by scoring 59 goals for Guisborough Town in the 2013-14 campaign – while his future training buddy Toure was helping Manchester City to the Premier League title.
A transfer to Cardiff followed but Johnson didn't make a first-team appearance for the Bluebirds and again had to drop into Non-league, finding the net regularly for Gateshead to earn a move north of the border.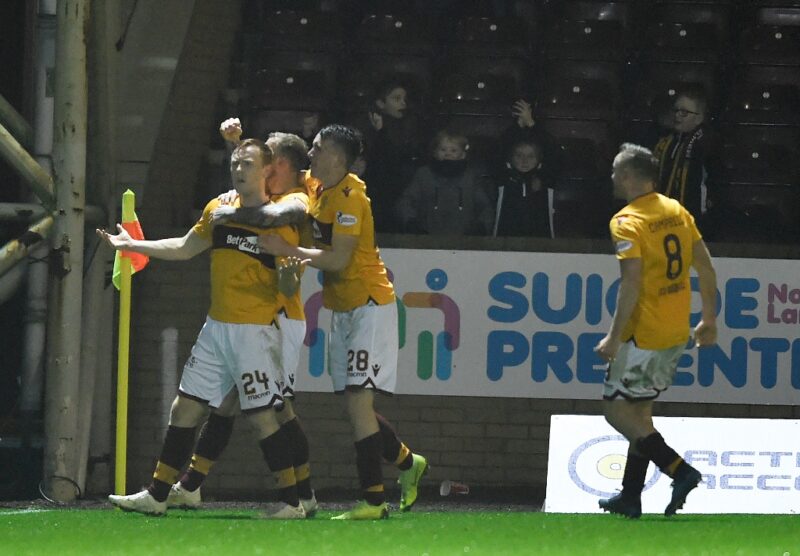 Hit-and-miss spells with Motherwell and Dundee included strikes against both Old Firm clubs – "goals I will never forget" – before a switch to Orient in January and, now proving himself in League Two, Johnson is looking to make up for lost time.
"It doesn't matter what level you are playing at – if you work hard and back up your performances, you can get to where you want to be," he said. "I've scored goals everywhere I've been – Non-League, Scottish Premiership, Scottish Championship.
"I'm now scoring in League Two but I need to keep working hard to make sure the goals keep coming. Twenty goals is the minimum aim and, as a team, we want to go under the radar a bit.
"There are some big teams in this league but we have a settled squad and we want to improve on last year. If we can push for the play-offs, that would be a great season."
PAUL MARTIN / Title image: Simon O'Connor