by Chris Dunlavy
THESE days, Clint Hill is every manager's dream – as long as they overlook the creaking joints and lack of pace!
Fearless, committed, ultra-professional – Harry Redknapp once lamented that for all the millions spent by QPR, nobody proved as valuable to the club as the 37-year-old defender.
"Clint wasn't the greatest player," said the former Spurs boss, who in 2012 inherited a Rangers side burdened by overpaid, underperforming shirkers.
"But he would run through a brick wall for QPR and you could tell he was disgusted with some of the attitudes he encountered.
"He didn't have the technical ability of some of those players, but if we had more like him we might have stayed up. His desire was incredible."
Little wonder. Coming through the ranks at Tranmere, the Scouser who'd grown up watching Liverpool from the Kop with his dad was treated to "£60 and a free bus pass".
Other duties included cleaning toilets, baths and urinals alongside fellow YTS boys like Jason Koumas. Even his first professional contract paid just £200 a week.
"When you look at the wages now, it's hard to believe," he said ahead of last year's clash with Manchester City's millionaires. "But I was living the dream."
Back then, however, the desire and determination that would become Hill's hallmark was frequently misguided .
Constantly enveloped in red mist, the defender was sent off an incredible seven times in just two-and-a-half years – causing his gaffer and childhood hero John Aldridge no end of problems.
"Clint was a funny one," recalls Hill's former Rovers team-mate Dave Challinor.
"Off the pitch, he was the most placid lad you could meet. On it, he was massively driven to win.
"And in those days that manifested itself in him getting sent off an awful lot. John used to go mad at him but, as with most players like that, there comes a moment that settles you down.
"For some, it's getting married or having kids. For some it's an injury. For others it's something that happens on the pitch. For Clint, I think it was probably getting sent off in the League Cup final when we lost to Leicester."
Dismissed for tripping Emile Heskey in the 63rd minute, Hill departed the Wembley pitch in tears and had to be talked out of quitting the game.
"All my family had come down, all the fans from Tranmere," said Hill. "It's every kid's dream to walk up those steps and I'd had that moment taken away.
"It was probably my lowest point in the game. I sat in the changing rooms thinking 'Is it really worth playing anymore?' – I'd had about four red cards that season and had stopped enjoying it.
I talked to my mum and dad, talked to the manager. And I said to them, 'I don't think I can carry on'."
Aldridge's response was to give Hill the captain's armband. Two years later, he'd garnered not a single red card and the 'Clint Hill – we only need ten men' chants had fallen silent.
"If it wasn't for John, I don't think I'd have made it," admitted Hill in 2011. "I was a bit of a loose cannon back in the
day and he was the one who knocked that out of me. I've really got to thank him a lot."
Forced out of Prenton Park in a raft of cost-cutting, Hill joined Oldham in 2002, where he was tipped by then-manager Iain Dowie to play in the Premier League.
"He's physical, he's got a sweet left foot, he can pass the ball out of defence," said Dowie. "He's got everything you need to flourish at that level."
Sadly, a broken leg – followed by an injury-plagued spell at Stoke City – robbed Hill of almost three years and by 2008 he had been jettisoned into no man's land by Tony Pulis.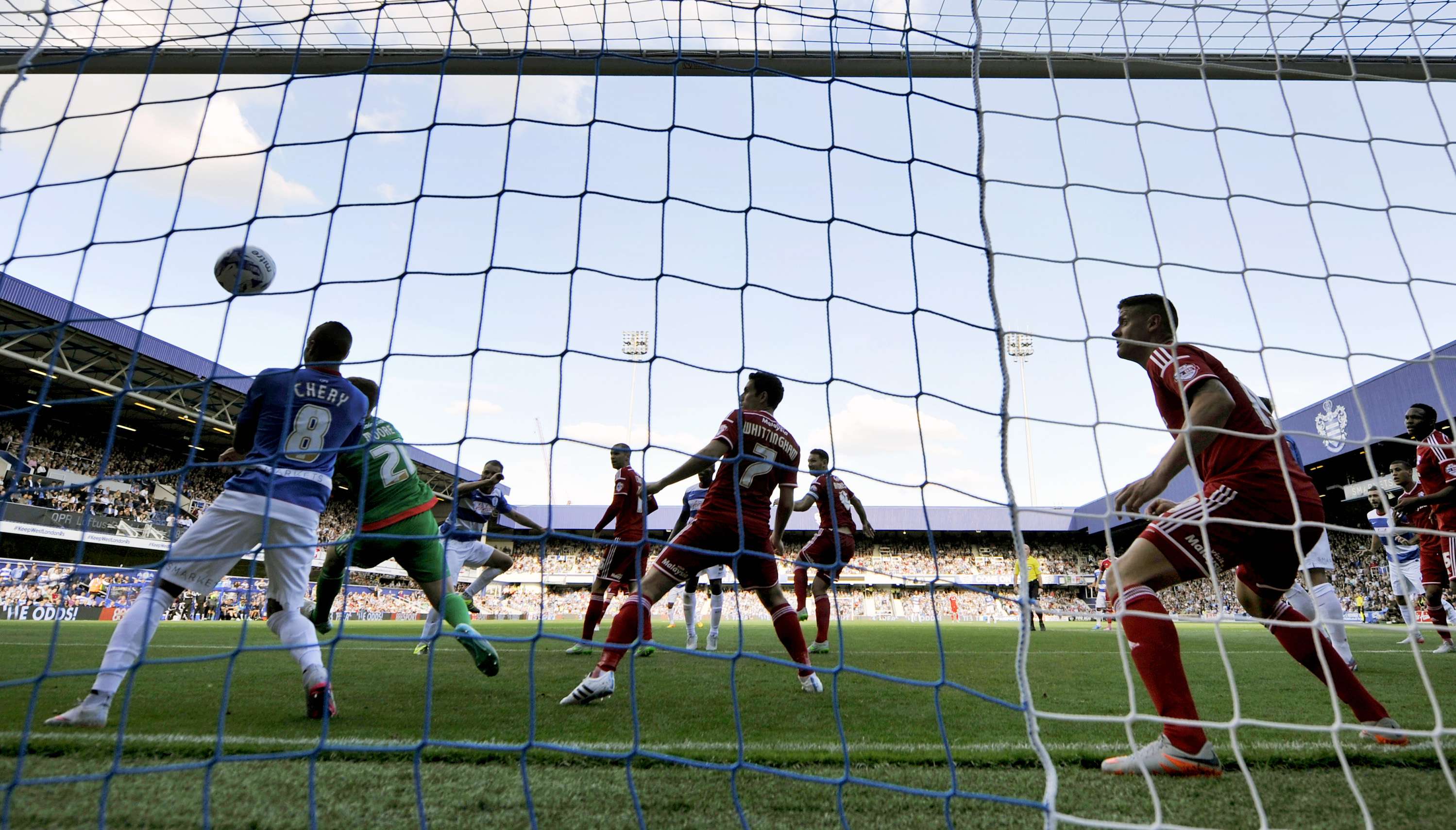 It was at this nadir that Neil Warnock came calling.
The pair instantly hit it off, each being impressed by the other's blunt honesty and heart-on-sleeve desire.
And what started as a tentative two-month contract with Crystal Palace became a four-year relationship that yielded promotion to the Premier League with QPR in 2011.
"Clint's a gem of a person," said Warnock. "You get what you see. Every club want people like him around. He's infectious.
"I remember the year we went up, Clint saw a specialist at the start of the season because he had a load of bits floating in his ankle. The guy said 'You might get five or six games out of it – see how it goes'. In the end, he only missed one match.
"The pain he must have been in; half the people in my squad wouldn't have played half those games, the way he suffered. My wife's always said she hopes our son William grows up to be as fearless as Clint, which is the biggest compliment you could give him."
Though Warnock departed in 2012, Hill has remained a beacon for Rangers fans, frequently speaking out against the fly-by-night chancers whose megabucks wages were rarely matched by their performances.
And while the old tendencies haven't quite dissipated – he was sent off in his first ever Premier League match for headbutting Martin Petrov – former Hoops team-mate Shaun Derry says Hill still sets the standard at Loftus Road.
"Even though Clint's 37 now, he still gets frustrated when he doesn't play," said Derry. "What that doesn't stop him being is the best professional I've ever worked with. He trains every day like he plays every Saturday afternoon. What a wonderful example to the young players."
And management? "He'll be a natural and he's made no secret of the fact it's something he wants to do," added Derry. "But I think he still has a huge role to play at QPR – he's more than good enough at that level."