by Tony Leighton
England women are set for the mother of all football examinations as they prepare to face the best three teams in the world at the She Believes Cup.
America, Germany and France – respectively first, second and third in the world rankings – lie in wait for fifth-ranked England at the four-nation tournament, which is being played in the US states of Florida and Tennessee.
Lionesses head coach Mark Sampson knows as well as anyone just how tough it will be in a week-long schedule of three matches.
The first will be on Thursday against world champions America, followed by meetings with Germany and France.
As he looks ahead to the tournament, however, Sampson is far from daunted.
"It will be a huge, huge test for us and a massive challenge," he said, "but we're incredibly excited about the opportunity.
"Fundamentally, we want to go and get some positive results. We're not going there to lie down and get beaten. Our objective is to win the tournament.
"We know how difficult that will be, but there's a strong belief in this group now. We're not shouting it from the rooftops, but we are confident that, if we get things right and produce near-perfect performances, we can beat these teams."
Sampson's side have met all three opponents in the last 12 months, first losing a home friendly 1-0 to the USA, then going down by the same scoreline to France in the group stage of the World Cup.
But they claimed World Cup bronze with a 1-0 third place play-off win over Germany – the first ever England victory over their perennial nemesis – followed by a goalless away draw to the Germans in November.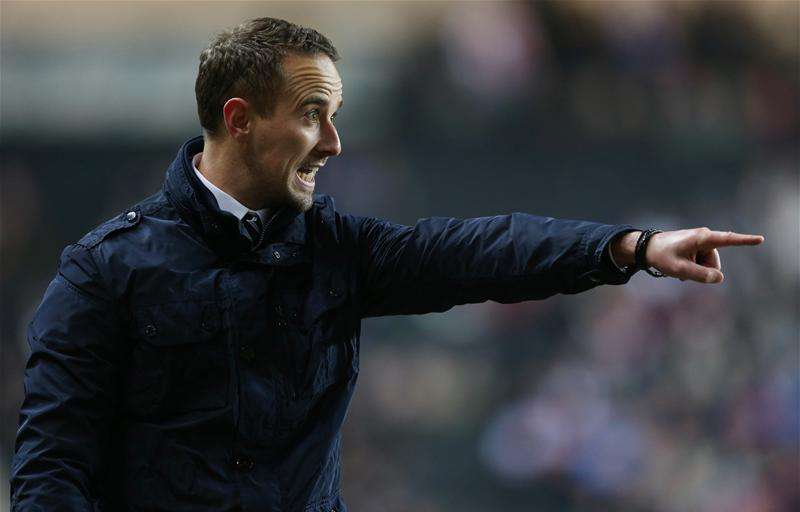 Sampson said: "Every one of those games was really tight.
"They were on a knife edge, with small margins making such a big difference.
"We are getting closer to the very top teams, but there's a big difference between getting closer and consistently getting over the line – and that's our aim now."
Sampson's squad shows just four changes to the one that contested the World Cup, an indication that he is happy to not only take practically the same group to the She Believes Cup but also into the final stages of Euro 2017 qualification.
"We've got a group moving forward of 30 to 32 players who are genuinely competing for a place in the squad," said the head coach.
"I'm really pleased with the way the players have developed, individually as well as a team, in the two years since I took charge.
"I had to make some tough calls to choose this squad and it will be the same for our Euro qualifiers.
"But that's what you want as a coach.
"This year is mainly about getting through to the Euro finals, but right now our focus is purely on the She Believes Cup.
"We'll embrace it, give it a right good go and make sure that we come out of the tournament a better group and ready to kick on into Euro qualifying."