by Tony Leighton
LiverpooL captain Gemma Bonner is confident of leading her team to a successful Super League season, despite a huge turnaround of players.
Central defender Bonner is the only remaining key member of the side that won back-to-back titles in 2013 and 2014 but stuttered last term.
After  an injury-hit 2015 for the Reds, manager Matt Beard left to join American side Boston Breakers and an exodus of players followed.
Star names like England midfielder Fara Williams and striker Natasha Dowie moved on, but Bonner nevertheless signed a new contract.
And, with new boss Scott Rogers – previously Beard's assistant – bringing in nine new signings to replace the nine departures, former Leeds United and Chelsea defender Bonner is happy to have committed her future to the Reds.
"I weighed up all the options and I'm more than pleased with the decision I made to stay," said the 24-year-old England player, who was on the wish list of more than one Super League club.
"I was told of the club's plans and, although it was disappointing to lose some of the girls that have left us, the manager has brought in some excellent players that will make us a very competitive team.
"I'm also looking forward to working under Scott. I obviously know him from his coaching work with us when Matt was in charge.
"Since he took over, he has impressed me with the way he is putting his mark on the team."
The new-look Reds are currently on a pre-season tour of South Africa, where their opponents include national champions Mamelodi Sundowns.
"The tour is a chance for some team bonding as well as hard work in training and some tough matches," said Bonner, who is fit again after undergoing an ankle reconstruction to repair a persistent problem.
As well as aiming to lead a Liverpool revival in 2016, she is looking to regain her place in the England squad.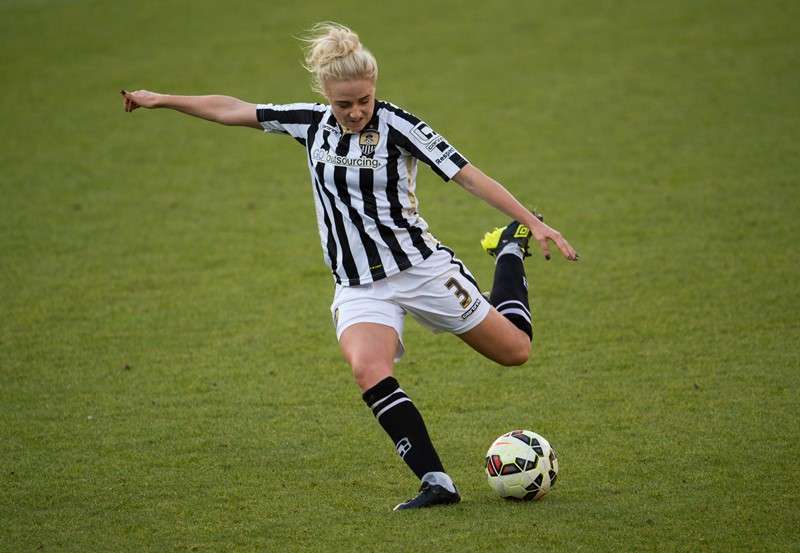 She would re-join two of her new club colleagues, goalkeeper Siobhan Chamberlain – signed from Arsenal – and defender Alex Greenwood, who has joined from Notts County, in the international fold.
"Shiv and Alex are great signings for us," said Bonner, "and I'm 100 per cent determined to get back in the squad with them.
"It was disappointing to miss out on the World Cup squad last year, but I'm now focused on getting in for the Euro qualifiers this year and next year's finals."
*This article was originally published in The FLP's Women's Football Weekly pull-out on 21 February 2016.