by Chris Dunlavy
SO you think Shrewsbury Town don't stand a chance against Manchester United? Try telling young Loui Mangan.
The six-year-old son of Shrews striker Andy, Loui hasn't got time for the doom-mongers who reckon Louis van Gaal's misfiring millionaires will crush the minnows from the Meadow.
"He's desperate for his dad to play against Man United," explains Mangan, who returned to Shrewsbury for a second spell in January and scored the third round winner against Cardiff on his debut.
"But it's funny because he doesn't really understand the levels. I told him we were playing Man United and he said 'You should beat them Daddy'.
"I'm standing there, trying to explain, going 'Yeah, but they are very good you know, mate'. He just shakes his head and says 'You can score Daddy'. He is funny.
"My other son, Findley, is two, so he's a bit too young to know what's going on. But Loui is at that stage where he's mad into his football.
"He started with his first team in September and that's ramped up his interest. He's a little left-footer, really good actually.
"After that, he started to watch football on telly a lot more, then he wanted to come and watch me. Obviously he knows the big clubs – he's basically a Liverpool fan, a Man United fan, a Barcelona fan.
"He's made up I'm playing Man United and he's going to walk out with me. He said to me 'Daddy, can I have Rooney's shirt?' I haven't got the heart to tell him he's injured!"
Not everybody shares young Loui's faith. The Shrews, demolished 7-1 by Chesterfield on January 2 and currently 19th in League One, are the smallest club left in the FA Cup by a distance. Most bookies peg Micky Mellon's men at 9-1.
Yet their giant-killing pedigree is formidable. Leicester and Norwich were dispatched en route to a tight 2-1 fourth round defeat to Chelsea in last year's League Cup, whilst Cardiff and in-form Sheffield Wednesday – otherwise unbeaten in 2016 – were slain to tee up tomorrow's showdown at New Meadow.
Most encouragingly, United are at their lowest ebb in recent history, nursing some 14 injuries and reeling from an embarrassing Europa League defeat at the hands of Danish minnows FC Midtjylland. Not that Mangan has any truck with that.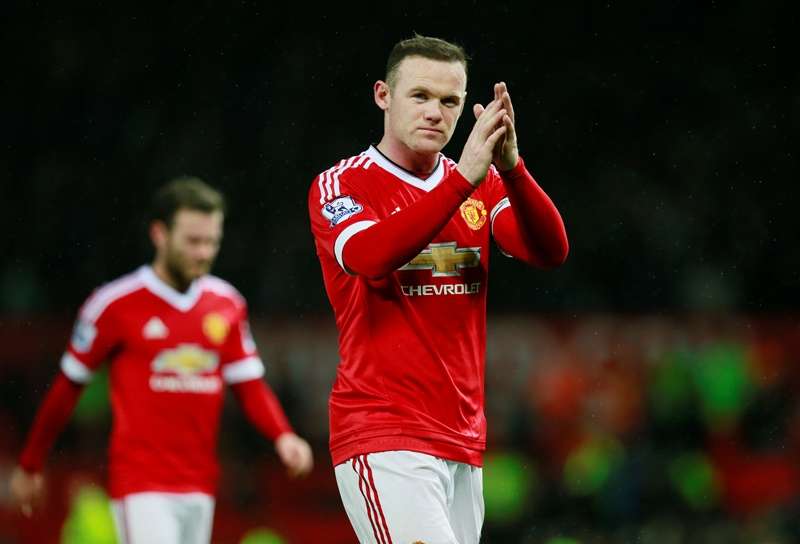 "That's for the media, not for us," he insists. "To me, they're still the same Man United, one of the biggest clubs in the world with all the history and success. Even with all those injuries, I bet they still have internationals who can't make the bench.
"Yes, they're struggling. But is that entirely down to them? The Premier League has so much money now that everyone is catching up. Every team can sign a world-class player. They're a huge team, and anyone who says otherwise is talking nonsense.
"We'll be preparing to face their strongest possible team but, in my eyes, there's no such thing as a weak Man United team."
Yet for all the obvious respect, scouser Mangan does share some of his son's positivity, especially after netting against Chelsea last season.
"We beat Cardiff, we beat Leicester," says the 29-year-old, a former Fleetwood team-mate of Jamie Vardy. "We took Chelsea really close. I think the fans are actually quite expectant and us players take great heart in knowing that we've coped well against high-level opposition.
"This is a whole new level to any we've played before but you've got to go out there and believe you can do it. We're all professionals who are paid to win. None of us will go out thinking 'We'll just have a nice day today'.
"There's still magic in the FA Cup and if you don't believe in that, you may as well let somebody else have your place.
"We just have to savour the chance. Since the draw, we've been so focused on the league games because we knew they needed attention. Now we've got a couple of results, it means we can enjoy this for what it is.
"It's Man United. Things like this don't happen to players at our level very often. You're excited, nervous, expectant all at the same time. It's a proud moment for all our families to see us out there. Let's seize it."
And as for that one special family member, Mangan hopes little Loui doesn't start taking superstar visitors for granted.
"First he sees Chelsea, now Man United," laughs Mangan, who started the season with Non-League side Tranmere. "He must just think these are the lads his dad knocks about with. He'll soon learn!"
*This article was originally published in The FLP on 21 February 2016.