(Photo: Action Images)
By Chris Dunlavy
IT'S 3PM on Friday afternoon and Stuart McCall is halfway to Southend when he finally answers the phone.
"I'd have done it earlier but my voice was gone," explains the Bradford boss. "Too much shouting in this past couple of weeks.
"It's happened to me a couple of times down the years. People don't listen so you shout a bit louder. Then you get home and the family want to chat. You can't just sack them off, can you?
"It's better now, but no doubt I'll be mute by Sunday again. Mind you, ask the lads and they'll probably say that's a blessing!"
Though certainly not for the rest of us. John Hendrie, a team-mate at Bradford in the late nineties, once said McCall was, 'Like your next-door neighbour, no airs and graces'.
And despite a trophy-laden career that took him from Everton to Rangers and international honours with his beloved Scotland, McCall has never lost that down-to-earth candour, nor his sense of fun.
Take for instance, his approach to nationality. Born in Leeds to Scottish parents, I ask if McCall has divided allegiances.
"No, no, no," he retorts with a chuckle. "Absolutely not. I'm 100 per cent Scottish. My dad always said he only had an old mini in 1964 so he couldn't get back up the road.
"I'm a passionate Yorkshireman when cricket's on, but in everything else, I'm Scottish. Jocky Wilson, Alan Wells – they were my heroes growing up.
"Besides, if you cut Britain in half, Leeds would be the border. It should be as well, because Geordies are like Scots. It's that same passion."
McCall's devotion to his father's homeland cannot be doubted. In 1984, he was called up by both nations' Under-21 sides on the same day.
Though he chose England – rejecting Alex Ferguson in the process – McCall immediately regretted the decision and, having avoided an unwanted debut, eventually won 40 caps for Scotland.
"Most people saw right through it," he jokes. "It was only because England had Ince and Gascoigne and I'd never have got a game!"
Then, in 1991, he turned his back on Everton to join Rangers.
"I know a lot of people say, 'Oh, I've always supported Rangers' but I've actually got it there in black and white, in a programme for Pudsey Juniors when I was 11," he says. "I'd always dreamed of playing for them."
Nicknamed Slider for his frenzied midfield ratting, McCall was the unglamorous anchor of a star-studded Rangers side that won six straight SPL titles.
"They used to say I should have studs on my a***," he recalls. "Walter Smith used to call me a headless chicken, which I probably was at times!
"But it's like I've always said: If you've got two kids, one with great ability who doesn't apply himself and one who's limited but gives everything, the kid with the attitude will succeed. The other one will drift out of the game.
"You need the hunger, the enthusiasm. Look at Gazza, who people think of as one of the all-time greats. At Rangers, I used to say to him, 'Listen, you stay high up the park and do your stuff, let me get the ball back'.
"But you couldn't stop him getting back and making tackles, doing the dirty side of the game. He never shirked that.
"Whatever happened later, which is very, very sad, he always trained hard, he was always in the gym. He loved playing so much he would've done it for free."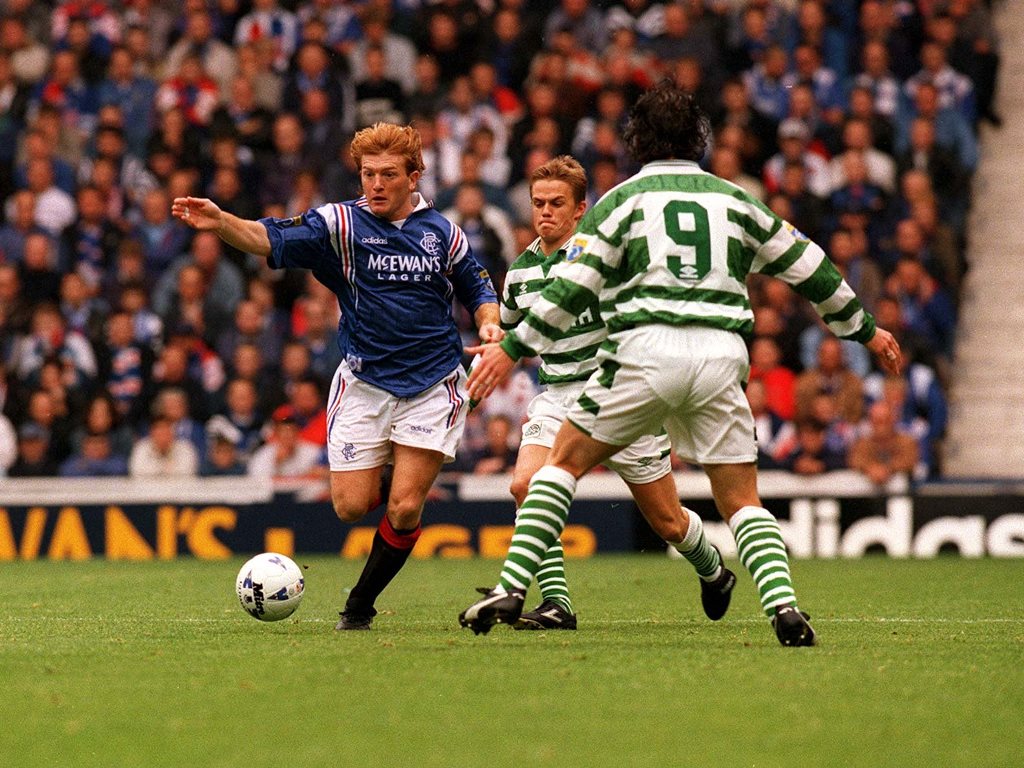 McCall has always followed his heart. To Scotland, to Ibrox. Then, in 1998, back to Bradford City, the club he'd first joined as a 16-year-old, where he won an emotional promotion to the Premier League.
Later, it led to a five-year partnership with Neil Warnock, first as a veteran player then an assistant coach at Sheffield United.
"I was driving from Harrogate to meet Neil," he says. "It was only an hour but in that time I spoke to four different people. One a manager, one a coach, two ex-players. All four of them said, 'No, don't sign for him'.
"But I went down there, spoke to him, and he just won me over. He was different then. A bit more volatile and harder on players. He's calmed down a lot these days. But he always got the best out of people and it was a good education.
"Every now and then I'll do something on the training ground or be a bit superstitious and say to my staff, 'Bloody hell, I'm turning into Neil'."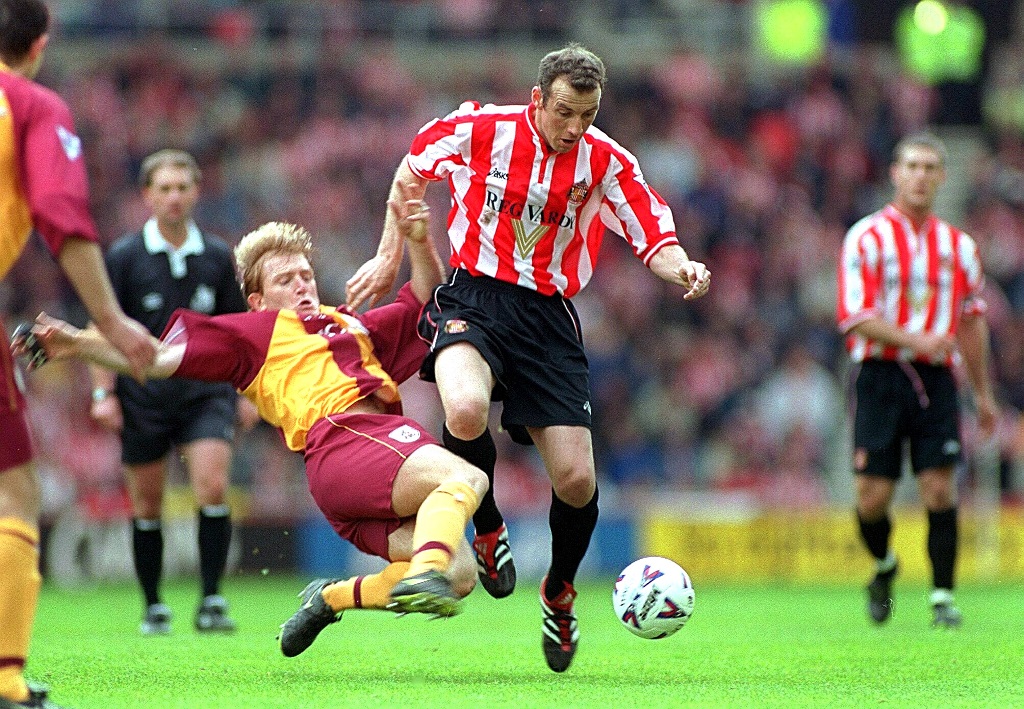 The final time McCall followed his heart was less successful. Named Bradford manager in 2007, the rookie boss inherited a financially imperilled club at the bleak end of League Two.
After the initial euphoria wore off, reality took hold. Three years later he quit, unable to reverse a decade of decline. Now, having returned to the club for a third time in June 2016 after four successful years at Motherwell, McCall is making up for lost time.
"Bradford were my first club, then of course we had the tragedy of the fire which bonded everyone together," explains McCall, whose side lost 1-0 to Millwall in last year's League One play-off final.
"I always wanted to go back and, to be honest, I let my heart rule my head. I inherited eight players who took up half the budget and it was always a struggle.
"This time, it's totally different. First time, it was emotional. This time, I just wanted a big club in League One with a bit of ambition. And when you look at it, who is bigger than Bradford?"