By Chris Dunlavy
NOT so long ago, Patrick Bamford was the hot prospect. His friend at MK Dons, Dele Alli, just a skinny teenager barely out of school.
In those goal-laden days under Karl Robinson, the talk was of when – not if – Bamford graduated to Chelsea's first team. Even to England.
"He'll be a special player," said Robinson. "One day, the whole country will see the fruits of his talent."
Steve McClaren praised Bamford's work rate and discipline. Aitor Karanka his intelligence and versatility.
After 19 goals on loan at Middlesbrough in 2014-15, the Spaniard called him "the best player in the Championship". Indeed, he was named the Sky Bet Championship Player of the Year.
Yet today, it is Alli who has risen to superstardom. Bamford, now almost 24, who is still searching for a break.
Is he resentful? "Oh, not at all," insists the former Nottingham Forest trainee, now back at Middlesbrough following a £5.5m switch from Chelsea in January.
"Dele's one of my best mates now and every time we get a chance we'll meet up. He's a great guy and I'm delighted for him.
"Nothing fazes Dele. It's just the way he is. He's not an arrogant person at all but, on the pitch, he's got that swagger about him. He's never nervous. He just takes everything in his stride, whether it's Champions League or playing for England.
"Am I surprised to see him doing so well? Not really. All he needed was a chance and in Mauricio Pochettino he's obviously got a brilliant manager who trusts in youth."
And that, ultimately, is the rub. Whilst Alli was thrown straight into the fray following his move to Spurs in 2015, Bamford was overlooked by Jose Mourinho, then farmed out on loan to Crystal Palace, Norwich and Burnley. In 18 months, he was granted just two starts. His development died on the vine.
"Whenever I've got a run of starts, I've scored goals," he states. "But wherever I went, nobody gave me a look in.
"A lot of the time, managers take you on loan because it's a cheap option for cover. You're literally there in case someone gets injured.
"You speak to the manager, you ask what you need to do. He says what you want to hear. But the fact is, it's a lot easier for a manager to leave out the young guy on loan than it is somebody who cost £15m or is on a three-year contract."
For Bamford, his treatment is part of a wider problem with youth development in England, particularly at the wealthiest clubs.
Bamford was 18 when he joined Chelsea for £1.5m in 2012. But he never made a first-team appearance and in 2015-16 was one of 38 Blues youngsters out on loan. Of those, only a handful have made first-team appearances and the majority now play elsewhere.
"People talk about Dele and Harry Kane," he says. "But there are so many young guys out there who I'm sure would be able to do similar things. They just don't get a chance.
"Look at Nathaniel Chalobah. He's gone to Watford now, he's playing regularly. I think the Premier League will see exactly what he's about now. He's going to be a top, top player.
"Players like Dom Solanke, who I've seen in the youth set-up at Chelsea. Quality player. He's gone to Liverpool and he's already getting a good chunk of game time.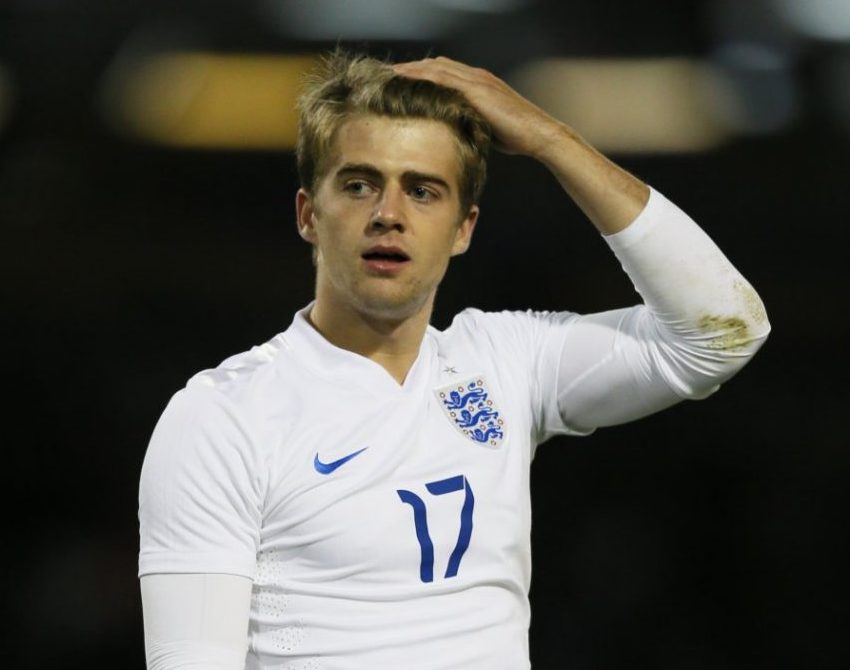 "The crux of it all is having that trust and belief. Saying 'I'm going to give the youth players a chance'. And you know what? The fans love it. It's all 'He's one of our own' and they get far more excited about it than a new signing.
"I know it's not that simple. Nowadays, there's a lot of pressure on managers. What is the average tenure? A year, something like that. It can all turn in a couple of months, even weeks.
"If your job's on the line, it's much easier for to play conservative, go out and buy someone proven. Even now, when the transfer market has gone haywire.
"And the way the really rich clubs like Man City and Chelsea are set up, they kind of have to do that. The aim is to win major honours. It's not acceptable for them to finish fourth for a couple of years while they blood young players.
"Yes, there are exceptions. Man United under van Gaal brought through people like Marcus Rashford and Jesse Lingard.
"But if you're the manager of Chelsea and money's no object, what are you going to do? If the chairman says to you 'I want the Champions League', it's a lot safer to buy, say, Romelu Lukaku than give the kids a try.
"It's a really hard balance to strike and I don't have the answers. It's an incredibly tough job being a manager. But if we want to help young players come through, it has to be looked at."
Bamford admits his confidence has taken a beating.
"I hit a bit of a low when I was at Burnley," he says. "It hadn't worked at Palace, or Norwich. I met with Sean Dyche and everything he said sounded promising. But in the event, it was the same thing all over again. I wasn't enjoying football, even being around the club.
"That's what got me thinking about Middlesbrough again. I knew a lot of the faces, the surroundings. I'd played the best football of my career there. So when the chance came to go back, I grabbed it."
Initially frustrated on the Boro bench, Bamford started the final three games of the season and on May 13 scored his first goal for over two years.
Under new gaffer Garry Monk, he has started all but one match this season in a potent three-pronged attack alongside Rudy Gestede and Britt Assombalonga. At last, it seems Bamford is finally being trusted.
"The gaffer's been unreal," says Bamford, who returned to pre-season early in a bid to impress his new boss. "From day one, Garry and his coaching staff have been excellent.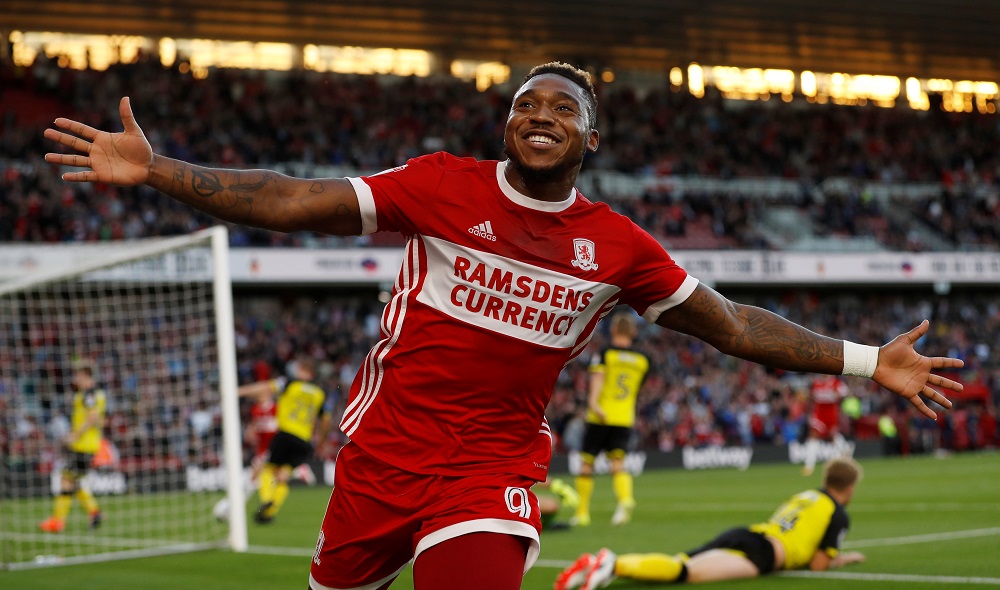 "The atmosphere is great. So are the lads. I said to all the new signings this year,'This is one of the easiest changing rooms you'll ever walk into'. Everyone is so friendly and they have settled in instantly. I'm so happy compared to the last few years."
And for all his frustrations, Bamford insists he doesn't view those years at Stamford Bridge as a fruitless pursuit.
"Would I join Chelsea if I had the chance again? Oh, 100 per cent. I remember the day I went down. I took the medical, discussed the move. Afterwards, I spoke to my dad and said 'Look, I think I'd rather stay at Forest'. I was just so nervous.
"But my dad said 'You don't know if this chance will ever come around again. Once you get to the top, it's easy to drop down'. That's how it's worked out.
"So no, I don't regret anything about Chelsea. Yeah, maybe I should have been given a chance after that spell at Middlesbrough.
"But overall, it has helped me as a player. The facilities, the coaching – without that I might not even be in this position."