(Photo: Action Images / Tony O'Brien)
By Adam Virgo
FIVE starts. Four goals. Rave reviews. Omar Bogle is enjoying a great start to life at Wigan following his January switch from Grimsby.
But, for a long time, I saw Omar as one of these 'Could've, would've, should've' type players. All the ability, none of the mentality.
Whenever I watch a team for BT Sport, I go to see the manager before the game. Covering a Grimsby game in 2015, I knew that Bogle had scored a few goals, so I asked Paul Hurst about him.
It was Paul who'd signed Omar from Solihull Moors for about ten grand and I thought he'd be singing his praises. But all he said was 'Watch him, come back and tell me what you think'.
Technically, he had everything. Great touch, vision, awareness. I immediately thought 'What a player we've got here'.
But he was very different to Padraig Amond, his strike partner that night.
Padraig, who is now at Hartlepool, scored 30 goals last season, purely by running his socks off.
He hassled, tracked back, ran the channels. Omar didn't do any of that. He chose when to run into space and waited for the ball to come to him.
I went to see Paul afterwards and he said, 'Well?'. I said, 'He's a great player, but if I was his manager I'd be questioning his work-rate'.
Paul said 'That's what we're always on at him about. When we haven't got the ball, can you work for the team? Can you do a job for us? Sometimes, the answer is yes, sometimes it's no'.
I saw that many times with Omar. He was a lazy player. But I could also see he had something different. Every time he got the ball, his quality shone through.
In fact, I often thought he was the type of player who'd do better at a higher level where you get more time and space.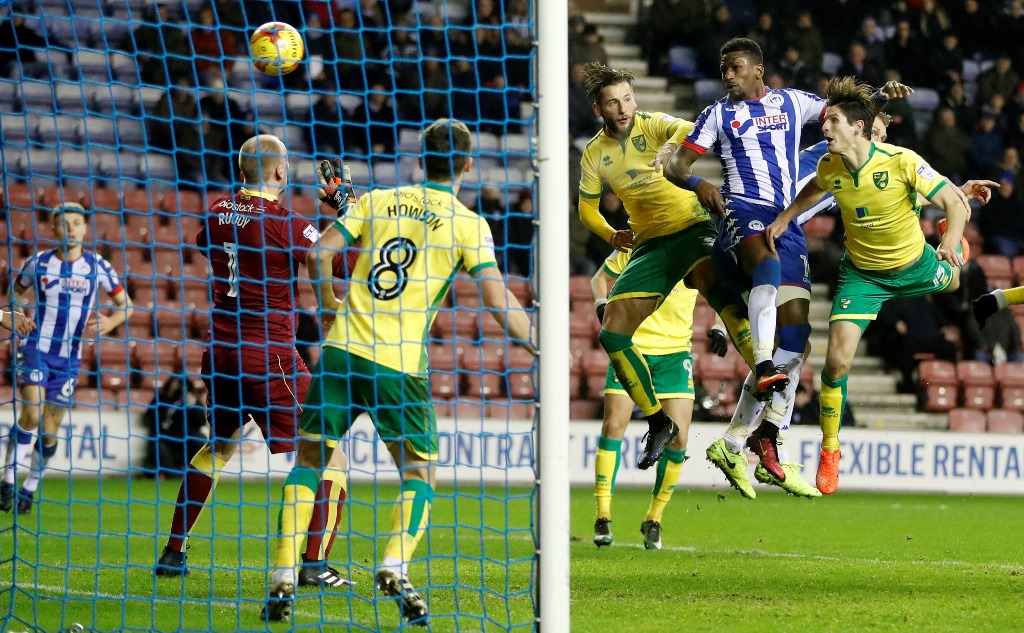 As a pundit, I see a lot of players at National League level and managers often ask me for recommendations.
It can be very difficult to really stick your neck out and say 'He's definitely worth a punt'. The consistency of players just varies so wildly.
There's a player called Ricky Miller down at Dover who's scoring goals for fun. He's got 35 already this season, including about four hat-tricks. Great stats, and he'd do very, very well in League Two. But, with the greatest respect to Ricky, you wouldn't mark him as someone who'd do well in the Championship.
One, because he doesn't have the technical ability. Two, because he hasn't done it consistently over several years.
Nor had Omar, but I just think that little extra quality set him apart. What really allowed him to make the step up, though, was a change in attitude.
During Grimsby's play-off semi-final against Braintree in May, he was a different animal. He was aggressive, working incredibly hard.
He got the goal in extra-time that took them through, then he got the double at Wembley which won promotion.
It seemed that the message had suddenly got through. All of a sudden, he looked the complete player.
The 19 goals he scored in League Two suggests that things have only got better.
When Wigan signed him, I thought it was a great move. Firstly, because he deserves it.
This is a lad of 24 who started at Hinckley and has seized every chance that came his way.
Secondly, because £750,000 is a bargain for a player of his ability.
Even if he doesn't keep Wigan in the Championship, the Latics have got themselves a striker who can score 20-plus goals in League One. It is a great piece of business.