(Picture: Action Images via Reuters)
By Chris Dunlavy
IMAGINE you are Jose Mourinho. It's the second week in January and Ed Woodward, the Manchester United CEO, wants a word.
"Sorry, Jose," says Red Ed. "But money is tight. We need to sell Paul Pogba, Zlatan Ibrahimovic and Antonio Valencia. You'll be fine, though, right?"
Far-fetched? Unthinkable? Maybe for the Special One.
For Barnsley boss Paul Heckingbottom, the nightmare was very real.
One month ago, the 42-year-old's vibrant young side were on the fringes of the Championship play-offs, barely a year after languishing 22nd in League One.
They were promoted in May and the former Sheffield Wednesday defender engineered a successful summer rebuild despite a budget 20 times smaller than Newcastle's.
The goals were flying in. The points racking up. Then the vultures descended.
Top scorer Sam Winnall was the first to go, flogged to Sheffield Wednesday for a knockdown £500,000.
Next came defender James Bree and playmaker Conor Hourihane, bundled up in a £3m package to Aston Villa. Bree's loss was a blow. Hourihane, the Championship's stand-out midfielder with six goals and 11 assists, was irreplaceable.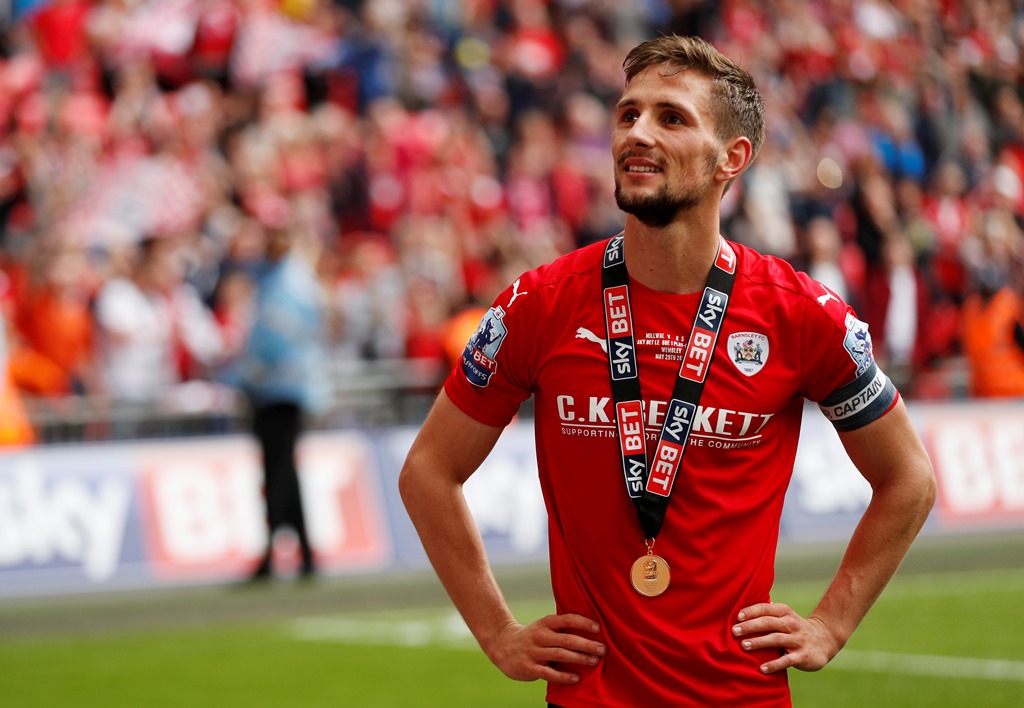 "Gutting," says Heckingbottom, whose side's victory over Villa on Tuesday was their first win in four games since the January exodus.
"There's no other way to describe how that felt. At the same time, we lost Andy Yiadom to the AFCON and Sam Morsy went back to Wigan. That's five of the starting XI gone almost overnight.
"It feels like starting again. We'd already lost a big number in the summer, then we've lost a lot more. Of the 18 who were in the play-off winning squad, 12 have now gone. I'm basically building my third team in the space of a year.
"Because of the success we've had, people think we can keep getting it right, but it's not that easy.
"In terms of wages, we can't afford ready-made Championship players. We have to go low. We have to go young. By definition, every player we bring in is a gamble and there are no guarantees."
Heckingbottom isn't naive. He knows a club like Barnsley must sell to survive. His frustration lies in the timing.
All three departees were out of contract in May, forcing inopportune sales and valuations vastly below market value. Hourihane alone would almost certainly have commanded more than £10m, while Winnall wouldn't have been far behind.
"We've been a victim of our success really," explains Heckingbottom.
"A year ago we were at the bottom of League One. We've also come a long way in a short space of time and jumped up a league when it wasn't expected.
"I think the the club were unsure of our capabilities at this level and very conscious of breaching Financial Fair Play in League One if the worst came to the worst.
"They were sceptical of our success, thinking 'Are we just going back down?' and the contracts reflect those feelings.
"I understand that but, before long, the players impressed everyone and outgrew the club financially.
"Don't get me wrong. We've benefited from their success. We've got a promotion, two Wembley victories.
"The players have earned the right to walk away and we have to accept that.
"But part of the learning curve for us as a club is not allowing that to happen again. Not getting into a position where our best players can just walk out.
"Tying people down at the right time. Selling people when we want. And building a team while still bringing in revenue."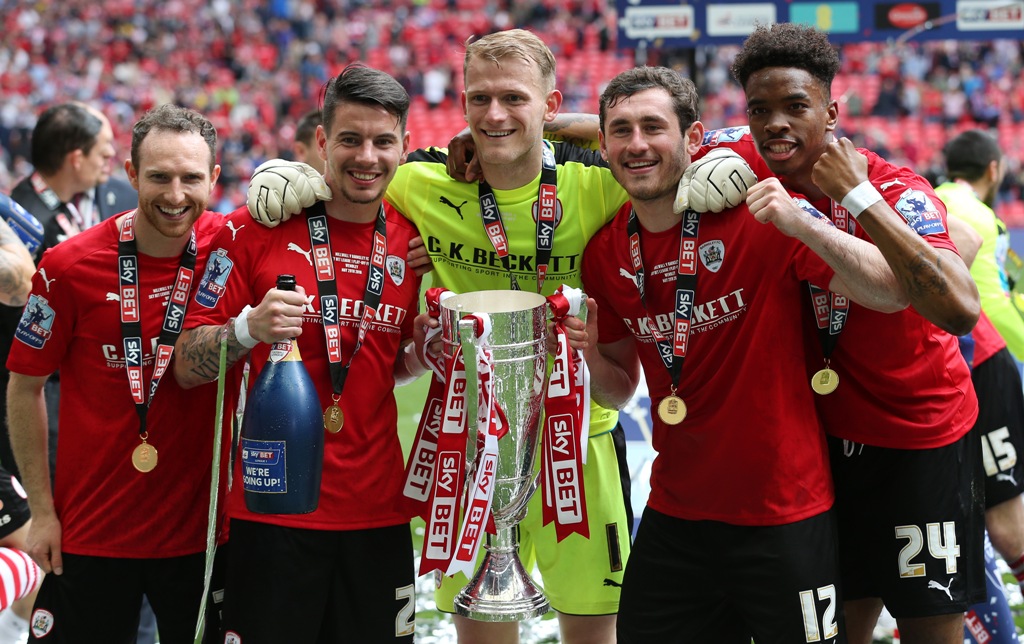 Easier said than done? Certainly, yet Barnsley's average home gate of 13,735 is comparable to that of Preston and similar to Huddersfield's attendances before the David Wagner revolution drove an extra 7,000 through the turnstiles.
"I know it's not my football club and it's not my money," adds Heckingbottom. "But the club always want my opinion and I'd like to think they trust my judgement. I'm convinced we can do better than this.
"Our recruitment is good, but it papers over the cracks. We have to plan better. Make better decisions with money. Make every penny count.
"Every decision has to be aligned. Every decision has to dovetail with previous decisions. Steps, structure, a bigger plan. This is what I'm pushing for at the club.
"Huddersfield, Preston, clubs who've been in the league a while now – we have to try and build our finances up to their sort of levels. They gradually got themselves established. With that came confidence, then an increase in budget. They've done it, so why can't we?
"Right now, we've taken a step back to move forwards. I can't honestly stand here and say we haven't taken a massive hit.
"That's fine, but we have to make sure that it's worth it by taking two steps forward. Next time, it has to be half a step backwards. After that, a pause. Ultimately, we have to be in a position where we are constantly pushing on."
Matters haven't been helped by the January departure of CEO Linton Brown, leaving chairman Maurice Watkins and Heckingbottom to effectively run recruitment.
"I've only just started seeing my wife and kids again," says the Tykes boss, only half-jokingly. "It has been tough. But we've built a team before and we'll try to do it again."
And the play-offs? "It'll be tough now," he admits. "But just to be competing against the calibre of player and manager we are is an amazing overachievement. We're enjoying it and the way the players are raising their game shows that. I'm very proud of them."
*This article was originally featured in The FLP on Sunday 19th February.