(Pictures: Action Images via Reuters/Alan Cozzi)
8th February 1997 was a momentous day for Brighton & Hove Albion; a day fans of the club, and football fans in general, should never forget.
It was a bitterly cold Saturday morning, with a swirling fog coming in from the English Channel, and shrouding Brighton in a damp mist that summed up the feeling that had encapsulated this famous old club for nearly two seasons.
Just 14 years prior, Brighton were a First Division side that came excruciatingly close to beating Manchester United at Wembley in the FA Cup final – Gordon Smith really should have scored – but fast forward to February 1997 and the Seagulls looked to be a sinking ship without any crew, let alone a captain, destined for a second successive relegation, this time into non-league.
This rapid fall from grace was due to a lack of funding and poor leadership, but became an increasingly worrying period for the Albion when Bill Archer and Greg Stanley, a pair of DIY tycoons who owned Focus, bought the club in 1993. They purchased the Seagulls for a measly £56.25, and then said they would provide the £800,000 Brighton & Hove Albion needed to fight off a winding up order.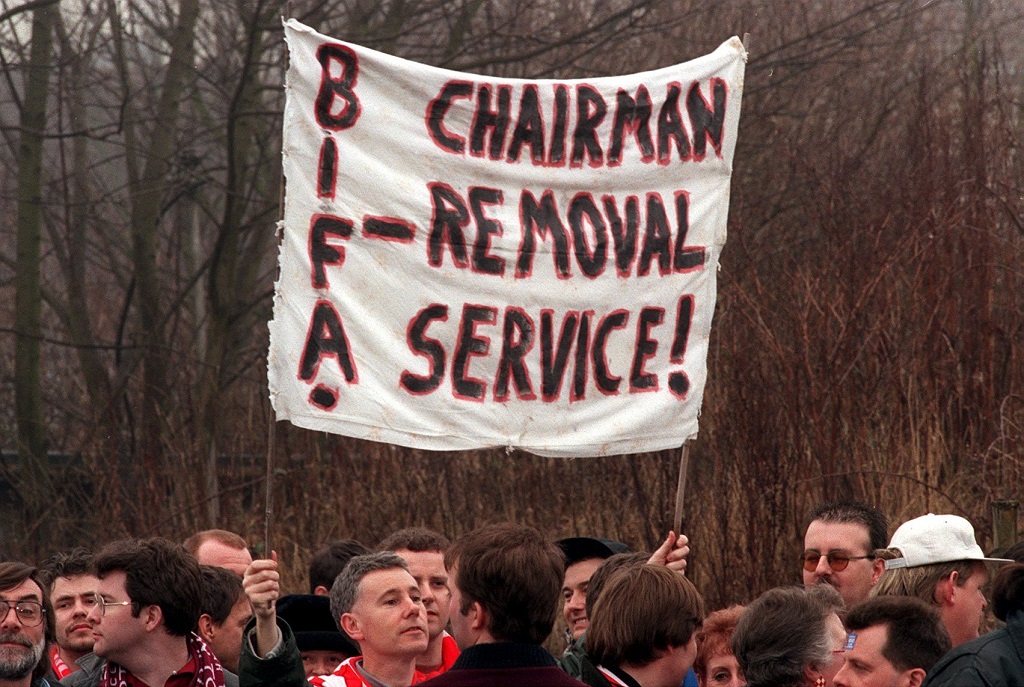 However, Archer and Stanley, with their right-hand man David Bellotti alongside them, saw Brighton as nothing more than a money making scheme. They used Brighton's Goldstone Ground as a collateral asset, and the £800,000 'donation' was just a bank loan meaning the Seagulls fans had a trio at the top of their club who couldn't care less about them.
Their plans to sell the Goldstone, with no ideas for where the club would play the next season, only heightened people's views that Archer, Stanley and Bellotti wanted money and nothing else. Brighton's owners looked to be running the club into the ground. But if they thought they could destroy the Albion, they had severely underestimated the club's loyal and passionate support.
Pitch invasions, Focus DIY picket lines, marches through London and even trips to Archer's house far-away in Mellor, near Wigan, were all ways in which Albion fans portrayed their utter disgust at how their club was being run, but it was Fans United that summed up Brighton's campaign against their ownership.
The day was actually thanks to a young Plymouth Argyle fan called Richard Vaughan and the birth of the internet, when Vaughan posted on Albion Internet Forum saying how he thought it would be a great idea for fans from across the country, and even the World, to come together and show their support for Brighton's plight.
The innovative idea snowballed, and with the co-operation of supporters-groups around the globe, the Albion's clash at home to Hartlepool was the date picked; it was the weekend of an international break, a perfect chance to gain added exposure while at the bottom of the Football League.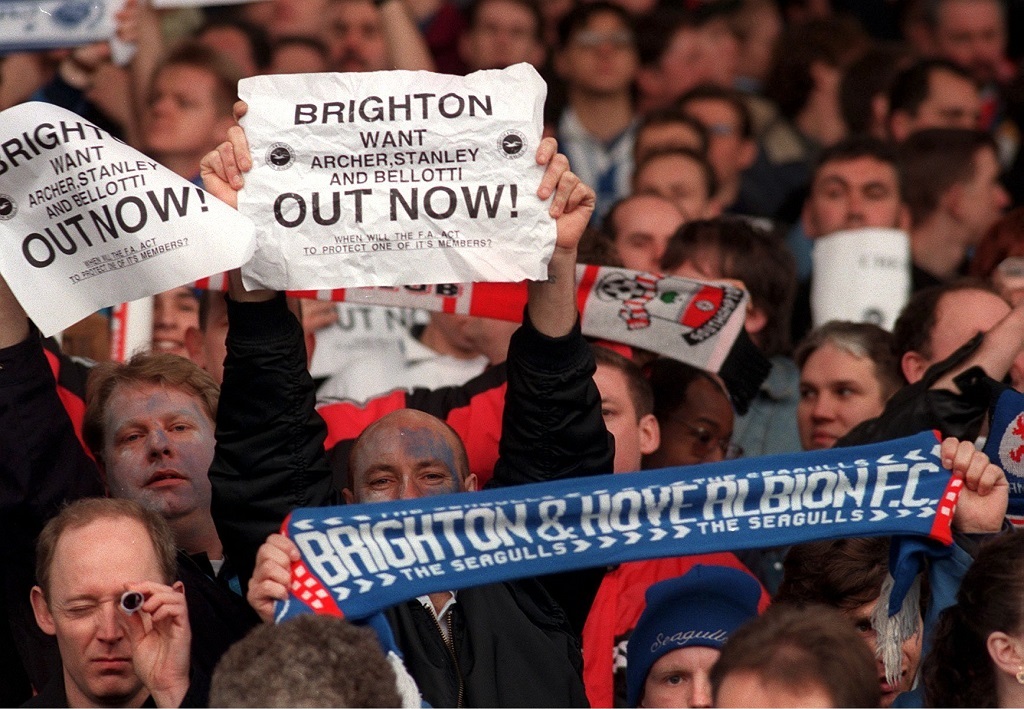 After months of endless planning, Brighton fans had high hopes for the day – a day many saw as integral in the club's battle against relegation, and ultimately, their battle to avoid extinction – but few could have genuinely hoped it would be such a memorable day that would go quite so well.
Throughout the night, Albion fans put up signs across directing supporters from the many visiting clubs to the ground, and a 'Welcome to Brighton sign except Bill Archer' sign hoisted above the main road, and their work was certainly needed. Thanks to two years of turgid football, crowds at the Goldstone averaged around 3,500 – on the day of Fans United, that number was over 9,000.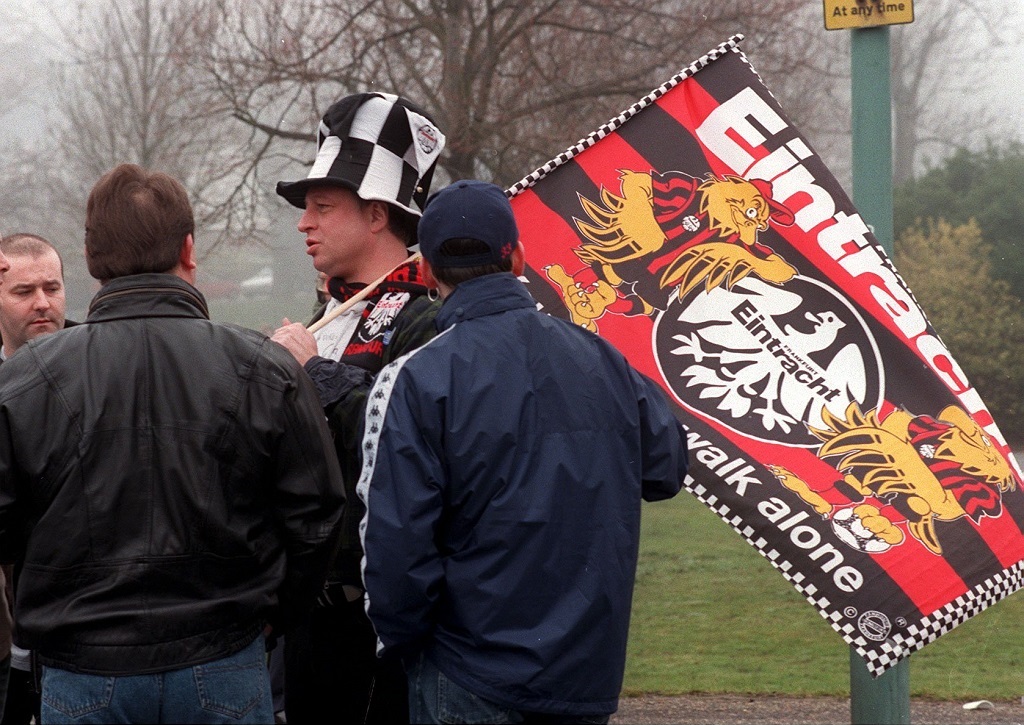 It is hard to say how many different clubs were represented at the Goldstone, but fans from Germany and Poland came over, as did fans from as far and wide as Newcastle and Torquay – there were even fans from Crystal Palace and Portsmouth. They all came together to show their support for Brighton, and for football fandom in general.
The bumper crowd roared Brighton on to a stunning 5-0 victory that was a huge three points, but also an important size of victory as the Seagulls eventually managed to survive relegation on goal difference on the final day of the season, at the expense of Hereford.
But that day wasn't just about the result – it could be argued it was barely about the result at all. Yes, it was a priceless three points, but it also showed the true strength of football fans. Albion fans, who would never be defeated, supported by fans who knew this could be happening to any of their club's, and wanted to fight for the survival of Brighton & Hove Albion.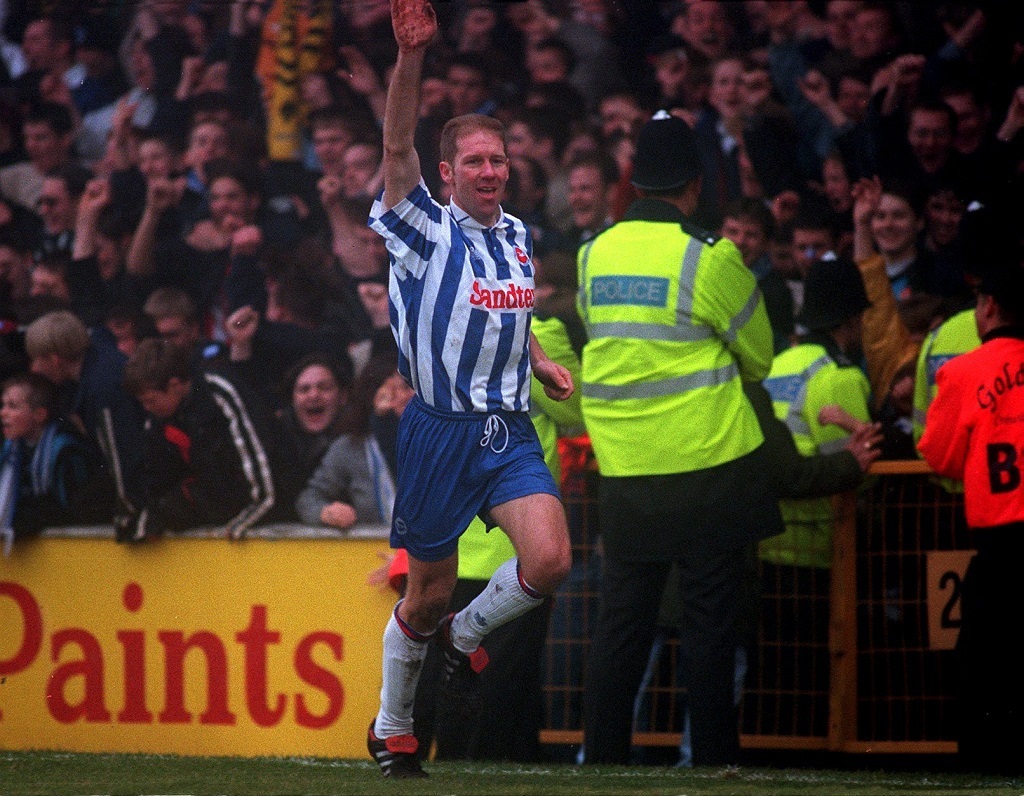 Arsenal fans and Tottenham fans, Wednesday fans and Blades fans, Seagulls and Eagles fans – all getting along perfectly, for the greater good, and to show the real solidarity of the 'football family'. Fans United went someway to lifting Brighton and helping them fight for their club harder than ever – it gave them increased hope – and it is an idea just as valuable today.
Clubs across the EFL, such as Coventry, Charlton and Leyton Orient, are all owned by people and businesses that look like they have not an ounce of care for the clubs they are in charge of, or the fans who pay hard earned money to support their beloved teams.
As fans, we should never forget Brighton's story – and their fans clearly haven't. In 2011, the Albion were storming to the League One title, yet many of their fans were present at Home Park that season when Argyle were deducted 10 points and plummeted into administration. Similarly, at Charlton last season, Seagulls fans protested with Addicks fans against their owner Roland Duchatalet.
Football fans still have a voice in football, and as Brighton's story shows, they can make a difference.
Similar battles to those fought by Albion fans are still happening across the country, at some brilliant football clubs, and we have to make sure they survive just like the Seagulls did.