(Picture: Action Images)
By Chris Dunlavy
KENNY Jackett has been backed to rescue Rotherham by the man who skippered his Wolves side to promotion in 2013.
Sam Ricketts played under Jackett at Swansea as a youngster before rejoining the 54-year-old at Molineux, where the duo won the League One title with a record 103 points.
Sacked by Wolves in July, Jackett has now been asked to revive a Rotherham side who won just six points from 13 games under the dismissed Alan Stubbs.
The Millers have also shipped 32 goals – the worst defensive record in the country – and Ricketts believes his old gaffer is the perfect man to stop the rot.
"They won't go wrong with Kenny," said the 35-year-old, now playing for Coventry. "He's been around long enough that he can very quickly identify what is wrong.
"He'll get the team working very hard – that's a big thing with Kenny. He's very structured and very organised. He'll work on the attacking side but, first and foremost, he'll make sure they know how to defend properly.
"He can watch a game or an individual performance and know instantly whether he's happy with what he sees. He sees everything – who works hard, who doesn't, who does what he wants.
"He demands commitment. He demands you're professional, on and off the pitch. And if you don't measure up, you don't play.
"Some might say he's ruthless. I'd say he just knows exactly what he wants and cuts straight to the chase. With him, it's very black and white."
Jackett's arrival at the New York Stadium is – hopefully for the Millers – a case of better late than never. Having witnessed the miracles wrought by veteran campaigner Neil Warnock at the fag end of last season, Millers chairman Tony Stewart prioritised experience in his summer search for a manager.
He wanted a savvy pragmatist, a man with the know-how to work around Rotherham's scant resources. Jackett, who kept Millwall in the Championship for five seasons, ticked all the boxes.
Stubbs' prowess at interview prompted a reluctant change of heart – one which the 71-year-old swiftly came to regret.
Unwilling to make the same mistake again, Stewart acted swiftly to bring Jackett on board and this week hailed his acquisition as "a triumph".
That remains to be seen, but Ricketts agrees with Stewart's assessment that Jackett is someone who has "seen it, been it and done it".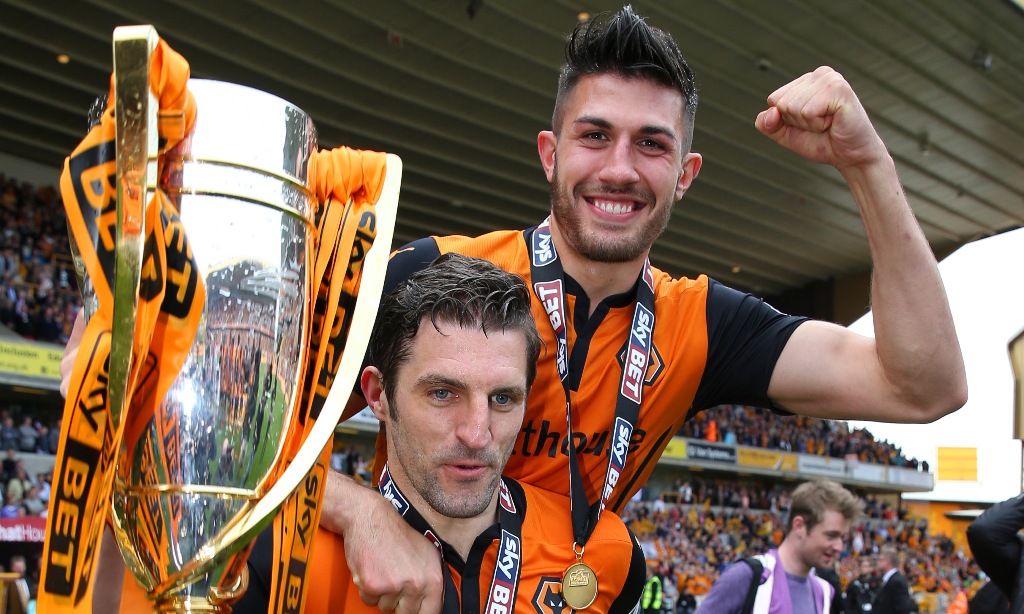 "When he came to Wolves, they'd had back-to-back relegations and a massive turnover of players," recalls Ricketts. "It was a huge job to turn them around. But he won the division with a massive points total, then came within one win of the Championship play-offs.
"His sacking there had nothing to do with his ability. It was due to Wolves being taken over by new owners who wanted their own man.
"Going back even further, Millwall had their most successful recent spell under him. You just need to look what's happened to them since he left to see how much he overachieved.
"Kenny's been a manager for 800 games. He won't be going in there trying to work out a system. He'll already know exactly how he wants the team to play. When you're struggling, that's vital."
Before taking the Rotherham job, Jackett had been among the favourites to become the new manager of League One basement side Shrewsbury Town.
Their search for a new boss has turned into a saga and the Shrews have suffered since Micky Mellon's departure to National League outfit Tranmere Rovers in early October.
Shrewsbury have suffered four straight league defeats since Mellon's exit and will be eager to make an appointment as soon as possible.
Grimsby manager Paul Hurst is understood to be one of the leading candidates for the job.
*This article was originally featured in The FLP on Sunday 23rd October.