Look who's back: Neil Warnock is  in the manager's hotseat at Cardiff City (photo by Action Images)
By Chris Dunlavy
HE'S back. Again. "More comebacks than Lazarus, me," cackles Neil Warnock, fresh from his unveiling at Cardiff City and currently halfway down the M5 en route to the family home in Cornwall.
"I was on talksport the other day and somebody was saying how Tony Pulis had just done his 1,000th game. I said, 'Well, he's just getting started!'"
Forget Lazarus. Not even Floyd Mayweather can compete with Warnock when it comes to retirements.
Back in 2006, the Yorkshireman announced that Sheffield United would be his last gig. A decade on, he's added Crystal Palace (twice), QPR, Leeds, Rotherham and now Cardiff to a CV boasting more clubs than Peter Stringfellow. Each was supposed to his last hurrah.
"It does feel like I've been around a long time, I must admit," says the 67-year-old. "And, at the time, I did genuinely think 'This is me done'. But I just love the game too much. I love the Championship too much."
Not that everyone  has reciprocated those feelings. Despised by opposition fans for his spiteful outbursts and perceived lack of grace, Warnock remains football's ultimate pantomime villain.
Rarely has he ever joined a club without swathes of the support expressing serious reservations, about his character and his style.
Last season, though, things changed. Appointed by Rotherham in March with relegation seemingly inevitable, Warnock's brand of no-frills football had the Millers surging to safety on the back on an 11-game unbeaten run.
For once, the respect was universal and unqualified. As a result, his arrival at rock-bottom Cardiff has been met not with vitriol but with relief, enthusiasm and, incredibly, even warmth.
"I know!" laughs Warnock, who takes over a side lying 23rd in the Championship with just two wins from 11 games under the deposed Paul Trollope.
"I can't believe it. It's not normal for me to be liked by fans. Normally, they're screaming blue murder when I turn up.
"I've looked at the forums and all that. I've been really surprised at how much support I've had from the fans. I went to the stadium for the press conference to meet everybody and the welcome was really warm. It's been a nice change. I can't deny that.
"I've held talks with quite a few clubs over the last couple of months. I actually spoke to four altogether. Two went for foreign managers. One went English. The other one…well, they didn't have a clue what they were doing!
"But, when I spoke to Mehmet (Dalman, the Cardiff chairman), he said I was their No.1 choice. Everybody likes to feel wanted and, before I'd even stopped to think, I said I'd bloody come on board!
"This is my type of club. Blood and thunder, passionate fans. I think that's why they've been quite positive about me. They just want to see their team give everything and fight. I'll make sure that happens.
"I've said the same to these lads as I said at Rotherham: 'Come on boys, let's just give it a go. I mean, bloody hell, life's too short to worry about playing football. Let's play with a smile on our faces and enjoy what we do.' They seem a good group and we'll give it our best shot."
Warnock has already bolstered his ranks with out-of-contract duo Sol Bamba and Junior Hoilett, but the scrapping of the emergency loan window means Cardiff must wait until January for further additions. Can the Bluebirds stay in touch until then?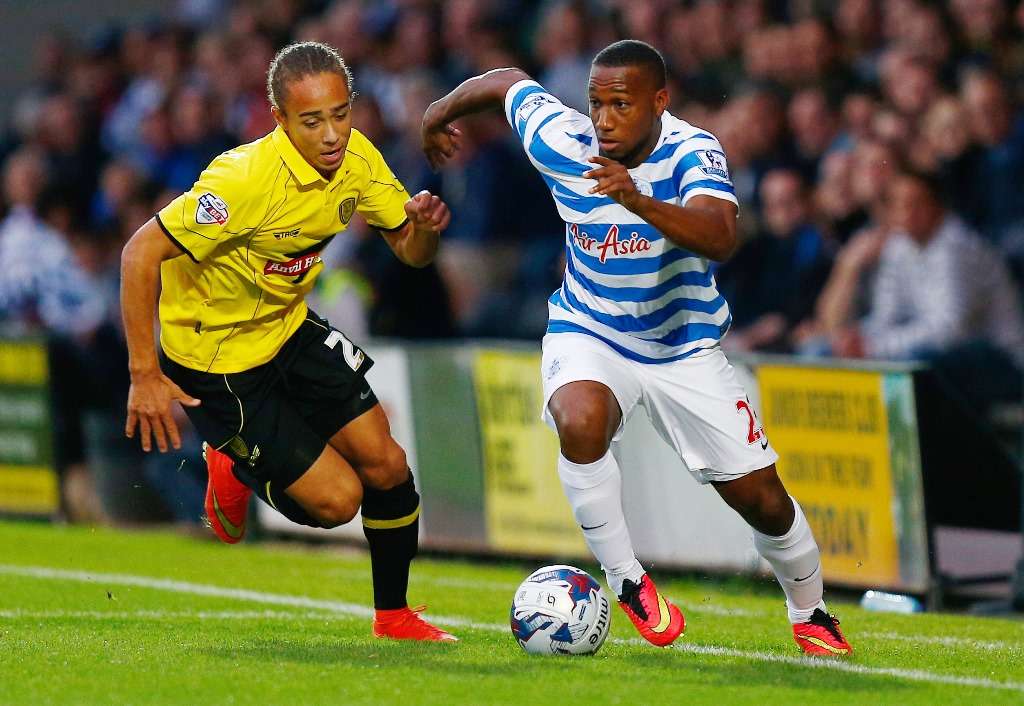 "Obviously we're a bit limited and bit short in certain areas," he admits. "We'll want to bring one or two in during January. Until then, all we can do is try our b*****ks off.
"And I don't think that's a bad thing. When I went in at Rotherham, the chairman said I could have two or three loans – tops. I got Paddy (Kenny) and Lloyd Doyley, but we largely went with what we'd got. It was more about trying to work on a system that gets points, and it's the same here.
"It's obviously going to be really difficult. You look at clubs in our league and they're spending £50m to get to the promised land. More in some cases.
"But I've had seven promotion, and every single one came about because I had a great dressing room. We punched above our weight.
"How? It's hard to put into words what I do or how it works. I just enjoy that part of the game. I like managing people, fostering a spirit. Even when I've had a few quid to spend, that's been the key."
Warnock makes no bones about his ambition. He wants a record eighth promotion to eclipse a record he jointly holds with Dave Bassett and Graham Taylor. Having signed a two-year deal, the aim is consolidation this season and a concerted push next year.
Yet the former Sheffield United manager has an added motivation. Wife Sharon has been battling cancer and, having been given her blessing to keep working, Warnock is desperate to make his stay in South Wales a success.
"Sharon's probably in the best frame of mind since she started treatment," he adds. "She was really pleased for me to go and get this job and I want to go and do the best I can for her. Apart from Bristol, it's probably the nearest club to my house as well, so that will help with getting back to the family.
"I keep offering to retire and spend more time at home but I think she's quite happy to have me out the house!"