by Chris Dunlavy
LEEDS fans called him Jesus. Gary Megson much worse. As for the Millwall supporters, let's just say they did not welcome David Prutton to The Den with open arms.
Now 34 and living in Harrogate, the former Southampton and Nottingham Forest midfielder is working as a pundit after hanging up the boots in 2014.
It was a natural next step for a man whose popularity with Leeds supporters stemmed as much from his tireless tackling as his wry, frequently hilarious interviews.
Here, he tells us which old fashioned stopper was his toughest opponent, why Milan Mandaric can't be trusted and how he got away with spanking Gordon Strachan. Yes, really.
First Club
Nottingham Forest. I joined them from school and I came through at the same time as Andy Reid, Jermaine Jenas and Michael Dawson.
Paul Hart was our manager and he was very, very good. A disciplinarian with a heart of gold, who only cared that you made the best of what you had.
I played for him later at Swindon and he hadn't changed. I was getting on for 30 then and the first thing he said to me was: 'Son, get your hair cut and have a shave!'
Best manager
It's a toss-up between Paul and Gordon Strachan. Paul taught me the game and was a huge presence in my formative years.
Gordon was a bit different. Very much into discipline and hard-work, he wanted you to be fitter and stronger than anyone else.
He signed me for Southampton and was one of the major reasons I joined. But, about a year later, he was gone. We'd finished eighth in the Premier League and reached the FA Cup final under him. When he left, everything went downhill. I often look back and think 'What if?'
He has that reputation for being an a*** in interviews. It's funny because I work in the media now and I can see how an opening question makes or breaks a post-match interview.
He's a bit softer when he's on TV but, before a one-on-one, you can almost see him licking his lips in anticipation of a daft question. But I genuinely don't think there was any malice in it. It was just his way of having fun.
I still talk to both him and Paul. They're always good for a bit of advice or just telling you to get your head out of your backside.
Best team-mate
I was fortunate to be part of a decent England Under-21 crop, who all went on to bigger and better things than me! Jermaine Defoe, Peter Crouch, Joe Cole, David Dunn, who I actually rated the best of the lot. James Beattie at his best was a special player.
But the one I had most respect for was Paul Telfer. I know a lot of people will look at that and think 'What are you talking about?' It is quite left-field.
All round, though, I admired his approach to the game. He loved it, but it didn't consume him. He was very fit, very professional, made the most of what he had.
When I first made that step to the Premier League, you'd come off the training pitch dizzy and think 'Christ, I'm nowhere near what's going on here'.
It was Telfs – alongside people like Paul Williams and Jason Dodd – who got hold of me and basically said: 'You're not the big fish in the small pond now. Everyone can play'.
First promotion
Sheffield Wednesday in 2012 – my first and only. We'd started the season managed by Gary Megson, but he was replaced in January by Dave Jones.
Gary was a one-off, and I mean that in the nicest possible sense. He was from a generation of managers who perhaps were not cut out for the sensitivity of modern players.
I'd grown up at the back end of the 90s and was very much used to being called every name under the sun. It was all part of the fun. Others didn't take it so well.
Dave, though, was completely different. We were neck-and-neck with Sheffield United when all the Ched Evans stuff kicked off. It completely derailed them and we ended up pipping them for second on the final day.
For a League One fixture, it was a huge crowd. Even the little stand in the corner, that nobody has used since the Premier League days, was full. The whole place was radiating goodwill and there was never any doubt we'd beat Wycombe.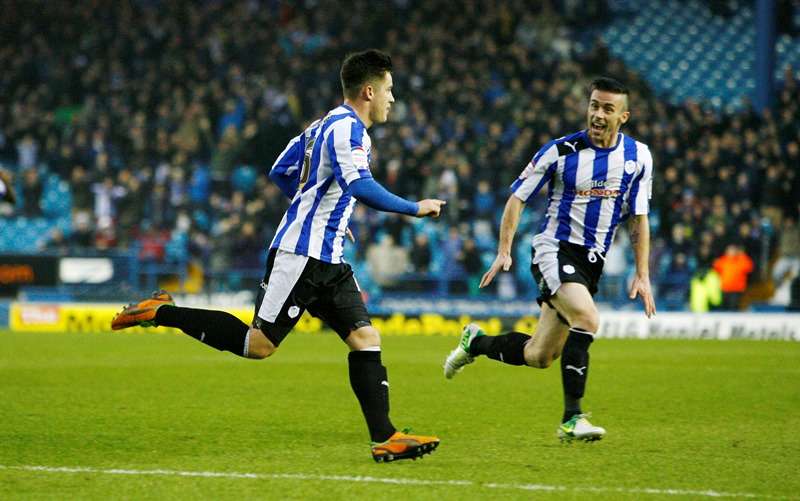 Big Rob Jones was our club captain and Milan Mandaric came into the dressing room afterwards. Rob got up and said: 'Right chairman, are you going to send us to Vegas?'
Milan said 'Yeah, yeah, of course I am'. When he'd calmed down three hours later, it was: 'Rob, can I have a quiet word? You're not going to Vegas. You're going to Spain'. I guess that's why he's a millionaire!
Funniest player
Jack Lester and Jim Brennan when I was at Forest. Jimmy was Canadian and almost a fish out of water in Nottingham. I'd grown up in Hull, Jack in Sheffield. Jimmy's upbringing and outlook were so different from ours and it made for a constant source of amusement.
Jack was as sarcastic and cynical as I am at times, so nobody got any leeway in the dressing room. Any weird clobber, any daft haircut was torn to shreds. He never ceased to make me laugh.
Funniest incident
At Southampton, we used to train at the stadium. Danny Higginbotham and I were last out of the changing rooms and, as I've walked out, I could see this older fella bending over and fannying about with the training kit.
I just presumed it was the physio, a rather portly Scottish chap who was very funny and always up for a laugh. So I gave him an almighty slap on the a***.
Unfortunately, the person who turned round was Gordon Strachan. He just looked at me and said 'Prutts, what the f*** are you doing?'
Not thinking, I've gone 'Sorry, sorry, I thought it was Jimmy the masseur'. That only made it worse because obviously Jimmy was about twice the size of Gordon.
On the pitch, Gordon called a meeting. I thought 'I'm going to get a bollocking', but he just told everyone the story and they all fell about. He left soon after, but we still kept in touch. Who knows? Maybe that's what cemented our bond…
Biggest achievement
It's a bit twee but being able to call myself a professional footballer is something I'm immensely proud of. Whether it was playing in the Premier League for Southampton or for Coventry at Northampton in front of one man and his dog, I've experienced most sides of the game and it's been cracking fun.
Lowest moment
Getting sent off and banned for ten games (for pushing referee Alan Wiley in a match against Arsenal) wasn't exactly my best time.
I was really pumped up for the game. We were in a bad position in the league. It was a pressure situation and it all got the better of me. I do regret it but, with hindsight, the way it all unravelled was very OTT.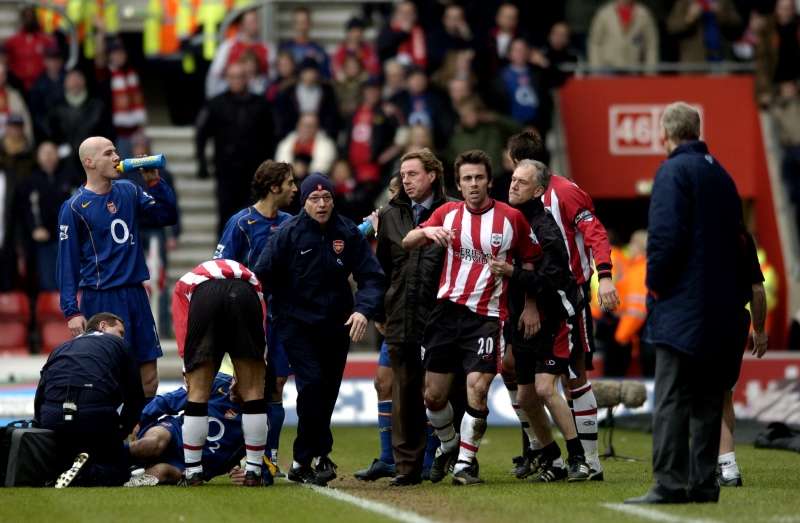 It took a long time for people to forget. I'd speak to prospective managers and they'd give you that half a glance. You knew that incident was on their mind and you felt like saying 'Don't worry, it was a one-off, I'm not really mental'.
Hopefully time has healed it all. I've actually met the referee many times since and we've always got along. As a pundit, it's also given me a good perspective on incidents that happen on the pitch. It's easy to call someone a disgrace, but he could be under pressure at home, at work. A lot of things enter the pot when something like that happens.
Toughest place to go
When you've got long hair, you're on the bench and you have to warm up in front of the opposition fans, it has to be Millwall by an absolute mile. They are morally affronted by the sight of someone with that kind of barnet having the cheek to stretch out in front of them.
Toughest opponent
Very early in my career, we played Stockport, who had a midfielder called Tony Dinning, who went on to play for Wolves. I must have been late teens, he was probably late 20s. He spent the whole 90 minutes kicking lumps out of people – something I prided myself on – and I just remember coming off thinking 'What a horrible b******'.
The other one who sticks in my mind is Patrick Vieira. He had everything – pace, strength, great skill – in one package AND he played in perhaps the best Premier League side ever. It was a bit unfair really. I used to spend 90 minutes trying to get somewhere near him.
Favourite place to go
It's hard to choose between Hillsborough and Elland Road. Kicking a ball around on a field in Hull, I'd always envisaged playing in big old stadiums in front of thousands. Those two were the fulfilment of it.
Ambition
I'm commentating – a bit of Championship, a bit of MLS. When you're a player, you're cocooned from the media. Now I'm on the other side, I find it endlessly fascinating. If I can do this for as long as possible, great.