by Chris Dunlavy
STEVE Bruce was 24 when he got his big break, a £70,000 move to Norwich from Gillingham in 1984.
"Seventy grand!" laughs the Hull City boss. "It was probably a lot of money then. But it seems like a different world now.
"I'll always remember my debut, at home to Liverpool. I scored an own goal after 30 seconds and another one about 25 minutes later! The fans must have been thinking 'Who is this clown? Send him back!'"
Yet Bruce wasn't shipped back across the Thames. He stayed to win a League Cup, then promotion to the First Division. By the early 90s, the gnarly centre-back was captain of Manchester United and widely regarded as one of the finest defenders in the land. Not bad for a lad dismissed by Newcastle United as being too small and too slow.
Now 54, Bruce (whose £70,000 fee would today be worth just over £200,000) remains convinced there are more like him out there. But after being priced out of the £9m battle for Brentford striker Andre Gray, he is less sure they will ever get the chance to follow in his footsteps.
"For me, there's nothing better than seeing a 19 or 20-year-old English lad rise through the ranks like I did," says Bruce, whose summer was also blighted by the £6m sale of Tom Ince to Derby, one of 14 departures from the KC following relegation from the Premier League.
"We've seen it this week, with Joe Gomez playing for Liverpool and holding his own against Arsenal. That's a lad who'd only played 19 times for Charlton – what a great story. Then you've got John Stones, Jamie Vardy, Callum Wilson.
"Those lads are out there. I've only been back in this division a month and I've already seen loads of players who have the ability to make the step up.
"Unfortunately, the reason so many of us buy foreign is because they're cheaper. Every manager knows that if he enters talks about an English player, the selling club will add noughts. And nobody can adequately explain why.
"I was talking to a Premier League manager the other day. He went abroad and bought six foreign players because the English ones he wanted cost too much money. Crazy. How can you complain about English players not getting a chance when that is going on?
"We just tried to buy a goalkeeper that played in League One last year. Unfortunately, it looks like the asking price is too much. That's a real shame because we all want to see players stepping up.
"It's time to get real. We must start having a bit of common sense. If we don't, a lot of promising careers could be stifled."
Bruce is also in agreement with West Brom boss Tony Pulis, who this week repeated his annual call for the transfer window to close before the season kicks off.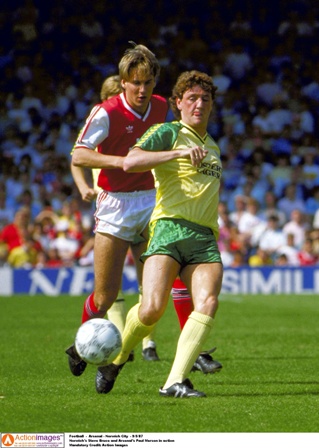 The Hull boss has already lost Ince and striker Dame N'Doye, after clubs activated release clauses in their contracts and, with similar agreements in place for Tom Huddlestone and Nikica Jelavic, Bruce is powerless to prevent his squad being pillaged at the 11th hour.
"We'd have no holidays," he laughs. "There's an unwritten rule that no deals are done in June so we can all have a break!
"But joking aside, I agree with Tony. The faster you get it done, the better you can prepare for the season. The window should shut the moment the season starts.
"Then we wouldn't have all this nonsense that I'm going through at the minute, thinking 'Am I going to lose two or three? Will I be able to replace them?'
"When you've got people on buy-out clauses, there's nothing you can do. We've got four or five at the moment where we're biting our nails. All we can do is hope nobody comes in – how can that be right?"
Yet if Bruce is grouchy about his transfer troubles, he is also grateful to be in a position to buy players at all.
This time last year the Tigers were beaten FA Cup finalists preparing for Europe and a second season in the top flight. Today, after a season beset by bad luck and internal strife, they are back in the second tier.
Bruce adeptly puts relegation into context. "I think 47 teams have been in the Premier League over the last 23 years," says Bruce, who collected three winners' medals with United. "Only eight have stayed there from day one. That tells you the scale of the task."
Yet he is also wise enough to know that the penalty for failure is usually a P45. "I offered to fall on my sword," he admits. "I said to the chairman (Assem Allam) 'If you want me to go, I'll go'. But he wanted me to stay and rebuild, just as I did last time.
"Then, the big thing for me was, did I still have the enthusiasm for it? Out of respect for everybody at the club, I had to be honest with myself about that. And when it came down to it, I realised I did.
"Yes, last season was hard. Mistakes were made. But at the same time, you have to consider the circumstances.
"As an example of the problems we faced, we had Mo Diame playing on Tuesday for the first time in seven months.
"We paid £8m for Robert Snodgrass last year, our big summer signing and record transfer fee. He dislocated his knee 22 minutes into the first game of the season and still isn't back.
"We had the personal problems with Jake Livermore. We lost Michael Dawson for a significant period. We lost all our big players for more than half a season. We battled manfully. But unfortunately a club of our size just couldn't cope at the end.
"That's what the Premier League is. You can be as manful as you like, but you live or die by quality. That was always our problem."
But not the only one. While Hull toiled on the pitch, 76-year-old Allam spent much of the season attempting to change the cub's name to Hull Tigers, a move resented by fans and twice blocked by the Football Association.
Allam – once loved by the KC faithful – has now become a figure of derision and has refused to attend home games until his demands are met. Did it have an impact?
"Who knows?" says Bruce, who is understandably cagey on the subject. "But as I've always said, when's there's stability at the top of a football club, success usually follows.
"You look at the big, successful clubs – Arsenal, Chelsea, Manchester United – and at the top, they're rock solid.
"What's sad is that what should have been the happiest year of our lives, reaching an FA Cup final and qualifying for Europe, was overshadowed by the name change. But was it a factor? I ain't so sure. I can't use that as an excuse."
And nor will he look for any this season, with an instant return to the top flight almost certainly a necessity for the Tigers.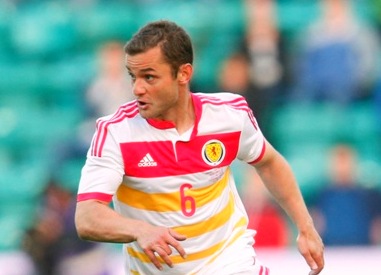 "I understand that," says Bruce, who this week added Scotland midfielder Shaun Maloney, from Chicago Fire, to a squad already bolstered by ex-Newcastle midfielder Ryan Taylor, £3m Brentford winger Moses Odubajo and £1.3m Chesterfield striker Sam Clucas.
"When you've been in football as long as I have, you know the game. The way people are now, the silly season will probably start in September. I'm sure there'll be five or six managers gone.
"But everyone is after the money in the Premier League and when you see a newly-promoted club like Bristol agreeing a fee north of
£8m for a centre-forward, you realise the level of competition you're facing.
"It'll be tough, but I genuinely believe our squad – when fit – is as strong as anything. I just hope we can keep it together."
And maybe pick up a bargain centre-half? "Not for £70,000!" he laughs. "Those days are long gone."
*This article was originally published in the FLP on 30 August 2015