HOW good is Neil Warnock? Ask a bookie. The veteran Middlesbrough manager will kick off the current season with an almost identical squad to the one that narrowly survived the last.
Yet according to William Hill, Paddy Power and many more, the cash-strapped Teessiders are eighth-favourites to win promotion.
"I had to laugh when I saw that," says the 72-year-old, who won three of his eight games to keep Boro in the Championship after answering an SOS from chairman Steve Gibson in July.
"We've signed three players. We've lost a bunch. And we survived on the last day of the season. But we're 6-1 to go up!
"Bloody hell fire, it would be a miracle that. A miracle. I might be a decent manager, but I'm not that good!"
Perhaps, but history says the bookies have simply learned their lesson. Cardiff City began the 2017-18 campaign in similar straits, with a budget and a squad that reeked of relegation. At the season's outset, the Bluebirds were 20-1 outsiders.
Twelve months later they were playing in the Premier League, and were very nearly kept there by a man approaching his fifth decade in the dugout.
Nobody knows the Championship like Warnock. Nobody has wrung so much blood from so few stones, whether guiding Notts County into the top-flight, keeping Rotherham out of League One, or squeezing a title-winning campaign out of the unmanageable Adel Taarabt.
"There's no secret to what I do," shrugs Warnock. "It's a case of looking at what there is. What a club has got. Playing a system to suit the players and get results. You still need a bit of luck, but that's the long and the short of it."
If that sounds simple, it is easy to err. At the start of last season, his team stripped of experience and quality by Financial Fair Play restrictions, Gibson asked youth team coach Jonathan Woodgate to scramble a mid-table finish whilst the club balanced the books.
The former Real Madrid defender promised goals, flowing football and a side the town could rally behind.
In the event, it quickly became apparent that his callow squad was ill-equipped to take the game to anyone. All-out attack gave way to meek surrender and the axe finally fell in June, one day after the season's resumption and 13 days after Woodgate's first anniversary.
"I felt for Jon," says Warnock. "The Championship is a difficult league for any young manager and it was a hard first job. He'll have learned a lot from his experience, I'm sure of that.
"It's all about experience, this league. We've all struggled. We've all been sacked. I've certainly had a few p45s over the years. It's about picking yourself up, getting on with it and working out what to do next time. He'll be raring to go, and he'll be better for what happened."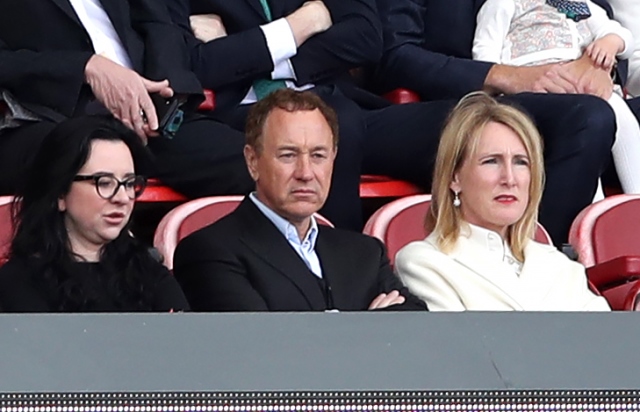 As for Gibson, he was sufficiently chastened by the experience to plump for the oldest hand in the business.
"Steve was already a friend," adds Warnock. "I've spoken to him a number of times every single season over the last 20 years and I've been very close to working for him at times.
"I've always respected what he says and, truth be told, I've always wanted to show him what I can do. He offered me that chance and I just wanted to repay him, really."
In the end, though, it wasn't Gibson who persuaded Warnock to uproot some 400 miles north of his home in Cornwall when the season ended last month.
It wasn't even the lure of managing 1,500 competitive matches, a milestone he will reach against former club QPR at the end of the month. It was Eastern Airlines.
"At the start of July, they put on a new route," explains Warnock. "Teesside International to Newquay in Cornwall, a 40-minute fight. It runs every Monday and Friday and it takes me two hours door-to-door.
"It's faster than my commute to Cardiff! It's been brilliant and I honestly don't think I could have taken the job without it.
"I love the club. The training ground is unbelievable – I've never seen owt like it. They've got everything these players, apart from a pair of carpet slippers in the dressing room.
"Round the town, they're all Middlesbrough fans. We've still got all this social distancing but it's been great to go around and speak to one or two. I've really been welcomed up here.
"I wanted to stay, and when Teesside airport put that route on, I thought it must be fate. That's what swung it, really."
Warnock is keen to focus on the positives, not least the transformation of strikers Ashley Fletcher and Britt Assombalonga.
The pair – signed for a combined total of £21.5m in the summer of 2017 – scored just 14 goals between them during Woodgate's reign. Both were heavily criticised.
Under Warnock, the duo returned eight in eight and that form has continued into pre-season, with Assombalonga particularly impressive during last week's 5-1 mauling of a strong Newcastle United side.
"Britt and Ashley Fletcher have been an absolute revelation in the time I've been here," insists Warnock.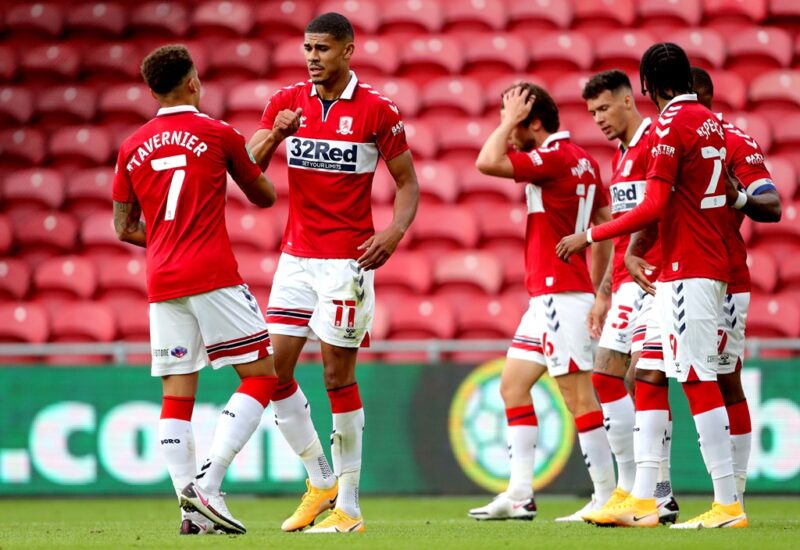 "Scoring goals. Making them. Putting themselves about. I had a chat with both of them when I first came. What I needed. What I expected. They've done everything I've asked of them and I can't praise them highly enough.
"I can't judge what went before. I can only judge what I've seen and, on that basis, there's not that many better partnerships in the Championship."
Warnock – perhaps surprisingly for a man so often targeted by the terraces – is eager for fans to return to stadiums.
"I missed getting booed at the end of last season, I must admit," he laughs. "I'll be glad when the fans come back. What this whole thing has shown is the importance of supporters. They're a vital ingredient. The players try their best but without that incentive of pleasing the fans, without that atmosphere, there's just something missing."
If the Riverside is sparsely populated these days, so too is Rockcliffe. At the time of writing, Boro had just 18 first-team players under contract.
"We're ever so short on numbers," concedes Warnock. "The first signing I made is (centre-back) Grant Hall from QPR. He's a smashing lad, very experienced like Jonny Howson. That's important in a squad so young."
Goalkeeper Marcus Bettinelli, 28, on a season-long loan from Fulham, and Wigan skipper Sam Morsy, 29, have since joined. "We've tried to bring players in, but we've not had too much luck so far," he said. "We're still looking for more."
And while the Yorkshireman has been pleased with the emergence of several youngsters, he is sticking with his prior assertion that the bookies have got it wrong.
"We've lost loads of players," he added. "Stayed up by the skin of our teeth. Now we've got to play 20 games before the end of November. The bookies can say what they want. Apart from saying I want to do better than last year, I'm not promising anything."
CHRIS DUNLAVY