By Chris Dunlavy
Jurgen Klopp is poised to deliver Liverpool's first league title in 30 years. Pep Guardiola has won championships in three countries. Jose Mourinho in four. But has any of them ever been forced to select a member of their backroom staff in the starting line-up?
Such is life for Gareth Ainsworth – and the Wycombe
Wanderers manager wouldn't want it any other way.
"People often say to me, don't you want to challenge
yourself at a higher level?" says the former QPR winger, now into his eighth
year at Adams Park.
"Well, if anybody wants to come and have a look at Wycombe
and what's involved in managing this club… that's a hell of a challenge, every
single day.
"Let me give you one example. Last week, we had a Berks
& Bucks Cup game and I had to put one of my staff in the team because we
didn't have the numbers to fulfil the fixture.
"David Wates is my head of sports science. He's been with me
since day one and, believe it or not, he actually scored against Hungerford
Town. He'll probably be knocking on my door asking to start Saturday now!
"That's life here. We have no academy. We have no B-team.
The squad is the squad. It's just one of many situations you deal with, and
every day is different.
"But I honestly love solving those things. I love working
with the players. There might be a few more pound signs floating above other
places but happiness and fulfilment, enjoying every day – those things are top
of my priority list."
Currently the longest-serving manager in English football's top five divisions, Ainsworth has just signed a new deal that, in theory, will extend his reign to 2023. You can extend the scope of your betting resources with this Virgin Bet promotional code for Championship, League ONe and League Two football.
In theory, that is, because the vultures are circling.
The 46-year-old's achievements at one of the EFL's thriftiest clubs – avoiding the Conference, promotion to League One and now an improbable surge for the Championship – have attracted a welter of advances.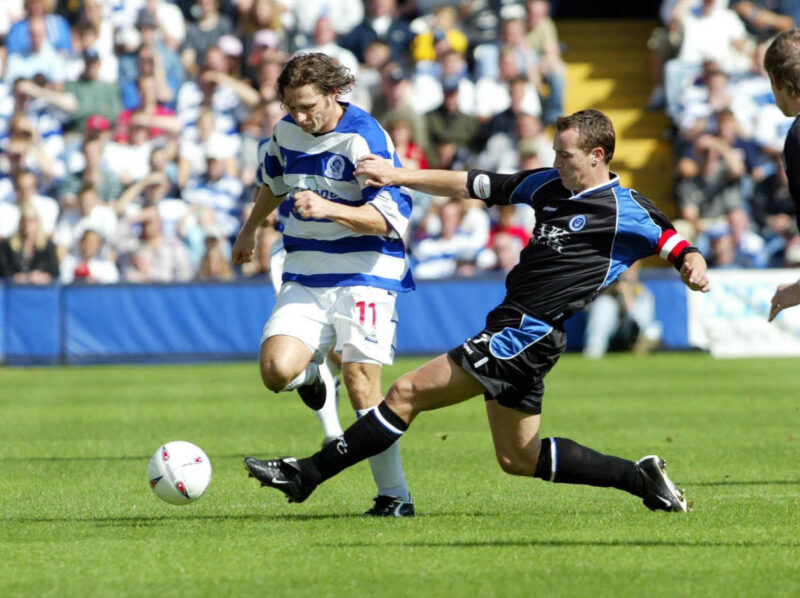 Yet Ainsworth is a man not easily enticed by the 'pound
signs', less still by tattered status and history. Head-hunted by both
Sunderland and Millwall earlier this season, he rejected both clubs at
interview.
"Sometimes, you have to look around and realise what you've
got," he explains. "It's very tempting to move on, to change clubs a lot. But
it has to be right. And the offers that were well documented earlier this season
weren't right, for me or my family."
Surely, though, a seven-figure salary would be tempting for
someone whose lower league career did not line the coffers for retirement?
"Not as tempting as you'd think," insists Ainsworth, who
still plays for tenth-tier Woodley United and this Christmas recorded a cover
of Dion's rock-n-roll hit The Wanderer for charity.
"It's about asking yourself what's important in life, and I
think I'm quite a grounded guy. What matters is my family. My happiness.
"I evaluate my situation and I'm doing a job I love. I'm not
under a lot of pressure. I'm in control of things. Stress levels are low.
"Some people might go for the big bucks, but even a
spectacular, life-changing thing would be a tough call for me. Because there
are a lot more important things in life than football and money."
By his own admission, Ainsworth's early survival, as the
Chairboys toiled to avoid the Conference, was more due to luck than judgement.
"Financially, they were in no position to get rid of me," he
laughs. "The club was a mess back then. The Trust had just taken over and they
were as wet behind the ears as I was.
"We just managed to bundle along for that first couple of
years. Then there was a little bit of structure. Andrew Howard came in as
chairman. He helped me a great deal. We turned the club around and it's all
gone from there."
Howard, an ice cream entrepreneur and successful racing driver, has just been invited back on to the board by American lawyer Rob Couhig, right, who completed a deal to purchase a 75 per cent stake in the club a couple of weeks ago.
Their intention is to build the sort of infrastructure long
lacking at Wycombe and ensure that Ainsworth isn't annually forced to beat the
odds.
"It's not going to be millions of pounds, but it'll be some
structure and organisation that we haven't had before," adds Ainsworth, who
Couhig says will be "intimately involved" in his plans to advance the
club.
For now, though, it's all about completing mission
impossible. Tipped for relegation in the summer, Ainsworth's office wall is
adorned by a prediction table from FourFourTwo
magazine that tips the Chairboys to finish 23rd.
Yet Wycombe began the weekend in fourth spot. That is one
place above Sunderland, whose out-of-favour striker Will Grigg earns almost as
much in a year as the entire Wanderers squad.
Wycombe's attack, meanwhile, is routinely led by Adebayo
Akinfenwa, a 37-year-old journeyman who was released by AFC Wimbledon following
promotion to League One in 2016.
"Bayo's a player who was told he wasn't good enough to play at this level," says Ainsworth. "But the way he's led that line has been immense for me.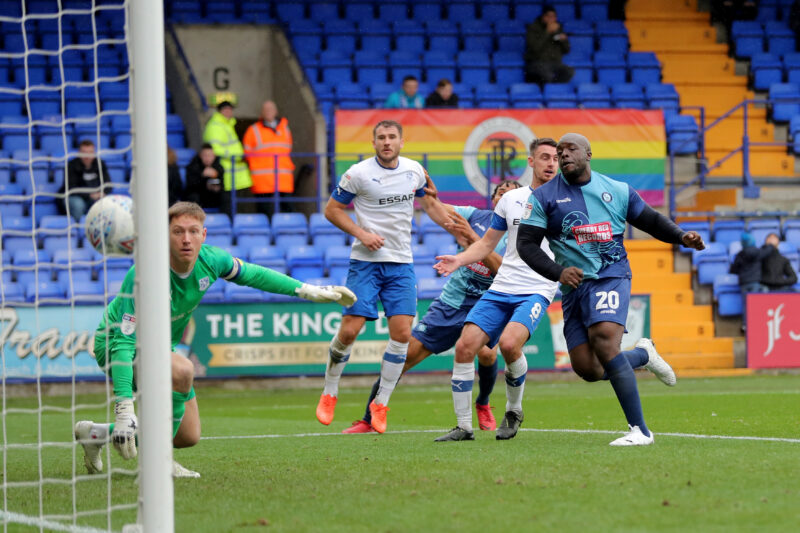 "Like a lot of these lads, he hasn't played in the
Championship and probably never thought he'd get the chance. What a story it would
be."
And such limitations are why Ainsworth has no truck with
suggestions that a run of just five wins from 14 games pre-weekend represents a
return to the mean.
"People say Wycombe have come of the rails," he scoffs.
"Well I'm not sure which rails we were meant to be on in the first place.
Certainly not ones that lead to promotion.
"Top of the league at the turn of the year was absolute
dreamland for us. And you tell me a team that wouldn't have a blip against
Oxford, Portsmouth, Coventry, Ipswich, Sunderland and Peterborough. Those were
our Christmas fixtures.
"I've always known that we've got a decent run-in. And the
best thing about Wycombe Wanderers is that we're under no pressure to get
promoted.
"There's teams around us who need it, and need it badly.
Wycombe don't need it and people have written us off. Those two factors can
play right into our hands.
"It would be a fairytale if we pulled it off and heaven
knows what would happen to us up in the Championship.
"Whatever happens at the end of the season, there'll be no
failures at Wycombe Wanderers. At the very least, we'll start in League One on
level points with everyone else. It's not often this club can say that in March.
For now, though, we can dream."