By Chris Dunlavy
Is Bradley Dack worth the £20m West Brom will offer in January? That all depends which Bradley Dack you're talking about.
If it's the player on the pitch, get that chequebook out. The Blackburn playmaker – signed from Gillingham for just £750,000 in 2017 – is the heir to Kevin Nolan and Frank Lampard.
The 25-year-old has either made or scored 21 goals in his last 21 games. No player in the EFL is currently so prolific.
"It's not a fluke that he keeps ending up in the right place in the box," said former West Ham striker Dean Ashton, after Dack netted the winner against Bolton before the international break.
"It's great anticipation and there's not actually that many players who have got that – certainly in the Championship and even in the Premier League."
There's also a busy and impish creativity about Dack, whose quick feet and chunky build (Rovers boss Tony Mowbray once called him a "little fad lad") recall tricksters like Georgi Kinkladze and Xherdan Shaqiri.
He's got top-flight ability. Top-flight stats. He's certainly got top-flight admirers. What Dack doesn't have is a top-flight reputation.
Nobody fools a scout these days. Gone is the era when a player sparkled in a pre-season friendly and the visiting manager signed him on the spot.
Now, recruiters trawl social media accounts, hunting evidence of unsavoury opinions or a penchant for parties. Friends and colleagues are pumped for information. Google News is given a rinsing. And when happens, Dack does not scrub up well.
First up, any prospective employer will find a story from September that saw Dack narrowly avoid prison.
Sentenced to 100 hours' unpaid work and pay costs after assaulting a police officer during a night out in Manchester last year, the forward breached the order THREE times.
Which was apparently news to Rovers, who in April told the Lancashire Evening Telegraph that Dack had "fulfilled his obligations" included caring for the disabled.
Dack – whose lawyers said he had "buried his head in the sand" – escaped a stint in clink only after a judge ruled society would be better served by him fulfilling his sentence.
Scroll a little further and a BBC story from 2015 will describe how Dack was a witness in a trial that saw his former Gillingham team-mate Nathan Nyafli cleared of rape. The details are pretty seedy.
Then there are the minor mishaps. Posts from nights out, photos outside nightclubs. Trivial stuff, really – but all black marks in a column already fit to burst.
Let's be clear: Dack is no monster. He is a young man with a lot of money who sometimes lacks maturity and does idiotic things when he's had a can. Didn't we all in early adulthood?
Sure, he's hardly James Milner. But he he isn't a habitual criminal like Nile Ranger. He doesn't have the incendiary temper of a young Joey Barton. He isn't even like Andy Carroll, a player whose immense natural ability is forever undermined by pies and pints.
Martin Allen, Dack's first manager at Gillingham, described a player who "never sulked and always trained hard – a great character who looks after his body."
Justin Edinburgh, Allen's successor, hailed "a fantastic footballer, with a fantastic attitude to the game who is willing and wanting to learn."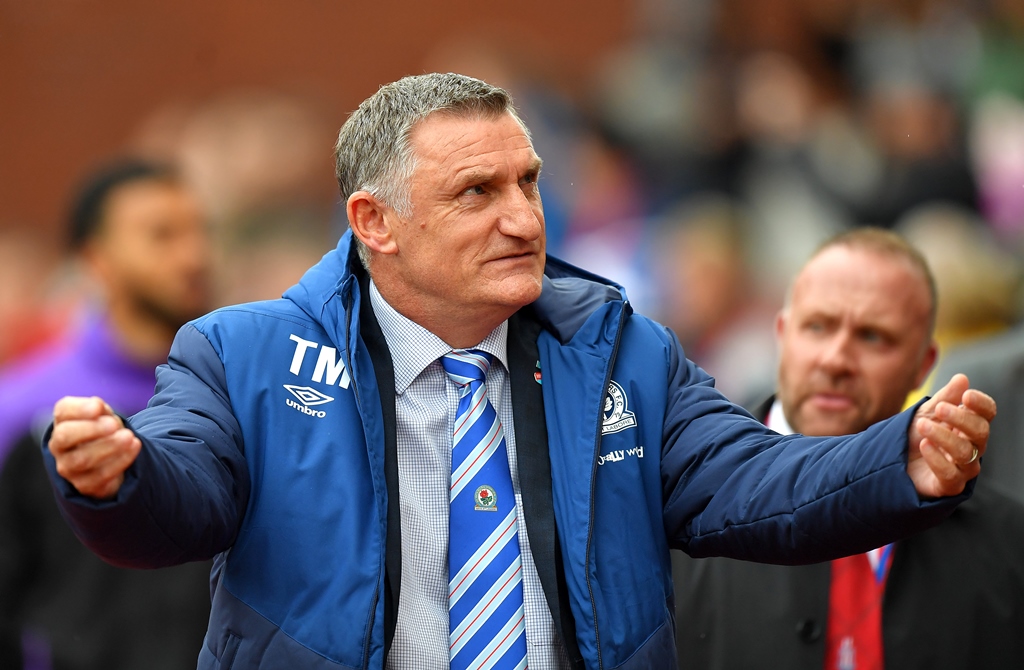 Mowbray, a character witness in court last month, adores Dack's kid-in-the-park enthusiasm and gregarious nature. His love of football – and dedication to it – is beyond doubt.
That is why the Baggies, who had a £15m bid knocked back in August, are willing to take a calculated risk.
But if Dack wants to survive at the highest level, he'll have to grow up. At present, the negative stories are safely buried in cyberspace, of little interest to anyone but fans of Rovers and Gills.
His clubs, reliant on his magic, are supportive and indulgent. "He's a young guy and I've never said I expect my players to live like monks," said Mowbray last year. "They will do what young lads do."
Yet if West Brom go up and Dack hits the skids, he will be national news. And trouble – even the scent of it – is anathema to Premier League clubs intent on peddling a squeaky-clean image. They do want monks, or at least players who can act like one in public.
For Dack, then, the choice is stark. Enjoy the good life and rip up the EFL. Or clean up his act and go for the big time. Neither is right or wrong – but something has to give.