By Chris Dunlavy
A TRIP to Accrington is hardly most managers' idea of a perfect day – but there's nowhere else Stuart McCall would rather be.
Sacked by Bradford in February, the Scot has spent the last six months watching Sky and cadging tickets for the posh seats.
Yet if that sounds like the life of riley, it wasn't much fun for a man who's spent four decades at football's coalface.
So when Scunthorpe sacked Nick Daws and offered McCall a place in the dugout, the 54-year-old seized the opportunity to get his hands dirty – starting with yesterday's trip to Accy.
"When you get sacked, you do need to clear your head a little bit," says McCall, who has managed over 400 games for Bradford, Motherwell and Rangers.
"Especially the way it happened at Bradford. We'd had 18 months of overachievement and one bad January. We were still in the top six. It was a huge disappointment and sadness to leave in those circumstances.
"At the back end of last season, I'd sit down on a Saturday and watch the results come in on Soccer Saturday. Then I watched the World Cup.
"That was OK, but then you see all the pre-season games kicking off and you want to be part of it again.
"I live in Harrogate, so I went to watch all the clubs in the local area – Doncaster, Barnsley, Rotherham, Sheffield United.
"But it all felt a little bit false. In the past, I'd always been to games with one eye on signing a player or to scout an opponent. Going without a purpose just felt… hollow.
"On Tuesday, the first thing we did after training was go to watch Middlesbrough play Rochdale, who we've got next week. It felt great to walk in there with a purpose and it'll feel even better to be on the touchline again.
"I'd much rather be going to Accrington and standing in the dugout than sitting in the stand somewhere else just for the sake of it."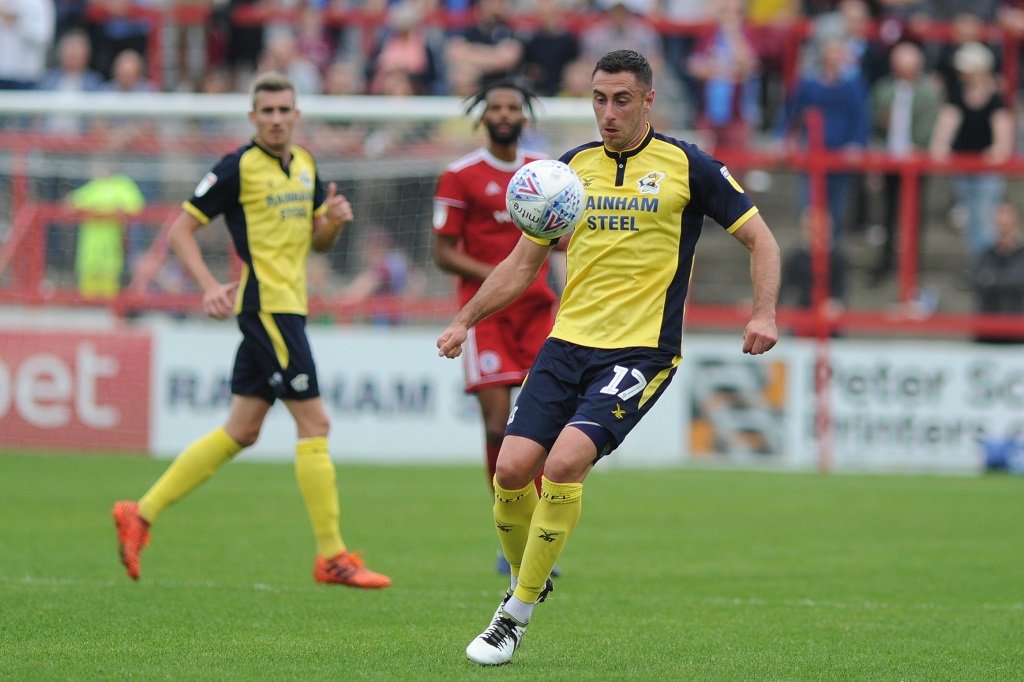 McCall is reluctant to talk about his departure from Valley Parade, though it is an open secret that he and co-owner Edin Rahic (pictured below) – who also failed to persuade successor Simon Grayson to sign a new deal – did not see eye-to-eye.
"It's in the past now, and I think everybody knows what went on," says McCall, who led the Bantams to the League One play-off final in 2017 before losing to Millwall.
"The chairman has his own ideas and they weren't the same as mine. To be honest, I was surprised I survived losing in the play-off final because he wanted to make a change then.
"I knew the first little problem I'd be in trouble and that's what happened. I'd have liked another crack at the play-offs but that's life.
"It's a club I've represented four times in my career and will always be special to me. I wish them well but it's gone. I'm at a good club, with good people and that's my focus."
McCall has promised there will be no sweeping changes to a side thrashed 5-0 at home by Fleetwood before letting a two-goal lead slip against Barnsley last weekend.
"Ideally, you want five weeks of pre-season to implement your ideas," he admits. "I haven't got that so it's about trying to distill things into a few clear messages and not changing too much, too soon.
"At the end of the day, they lost a lot of good players after reaching the play-offs. Hakeeb Adelakun (Bristol City), Duane Holmes (Derby), Murray Wallace (Millwall), Conor Townsend (West Brom). But they've recruited a lot of potential and I'm looking forward to working with them."
McCall is also looking forward to December 22, when he will take a side to Valley Parade for the first time.
"It'll be a strange feeling," he admits. "Just like it was the one time I went back as a player with Sheffield United. I had the worst game of my professional career and ended up scoring the winner with a scuffed shot!
"I'd take a bit of luck like that again but there's a lot of football between now and then."
The Football League Paper is on sale all the way through the season till May. Subscribe for as little as £15.99 for three months (digital/print): http://bit.ly/FLP-Subs