(Picture: Action Images via Reuters)
By Matt Bishop
Last season, Millwall came heartbreakingly close to reaching the Championship, but fell at the final hurdle as Barnsley denied them promotion in the League One play-off final at Wembley. For many clubs, that would have been hard to come back from.
However, at The Den they do things differently. Instead of remaining down and distraught by the events that occurred under the famous arch, they've bounced back and Neil Harris' men are on the brink of securing a top-six spot again, and could be back in the second tier next season.
Off the pitch, the mantra is very much the same. While the first team looks to have a bright future, so does Millwall Community Trust in partnership with SCL education group as they go from strength to strength to help young people achieve their dreams.
For two academic years, Millwall Community Trust and SCL have been working together to provide an education programme for young players alongside their footballing careers, giving them a helping hand as they aim for successful futures – whether that's as a professional player, or down another pathway.
Speaking to The FLP, Freddie Ruby, Education and Employability co-ordinator at Millwall Community Trust, said: "The hook of the Millwall badge, the good work the trust has already done in the community and the brilliant support and knowledge of SCL together combined has worked out really well.
"Our CEO Steve Bradshaw and Steve Franks (Partnership Director and SCL co-founder) have put together a programme whereby we can work with young people looking for a career in sports, provided down different pathways, whatever they may be.
"If a young person wanted to go down the route of higher education, they could access that with us, if they wanted a pathway into an apprenticeship or employment they could access that, and also potentially further their career in football."
Ruby, Millwall Community Trust and SCL are all passionate about providing young people with the greatest chance to succeed. SCL is one of the leading education providers through sport, and alongside the Lions, they're providing 16-18 year olds with an education as well as the opportunity to become a star.
"It's absolutely massive to get the balance right between football and education," said Ruby. "We are always firm believers in giving young people an opportunity to succeed, whatever their goal, and we're not there to put the fire out on their aspirations.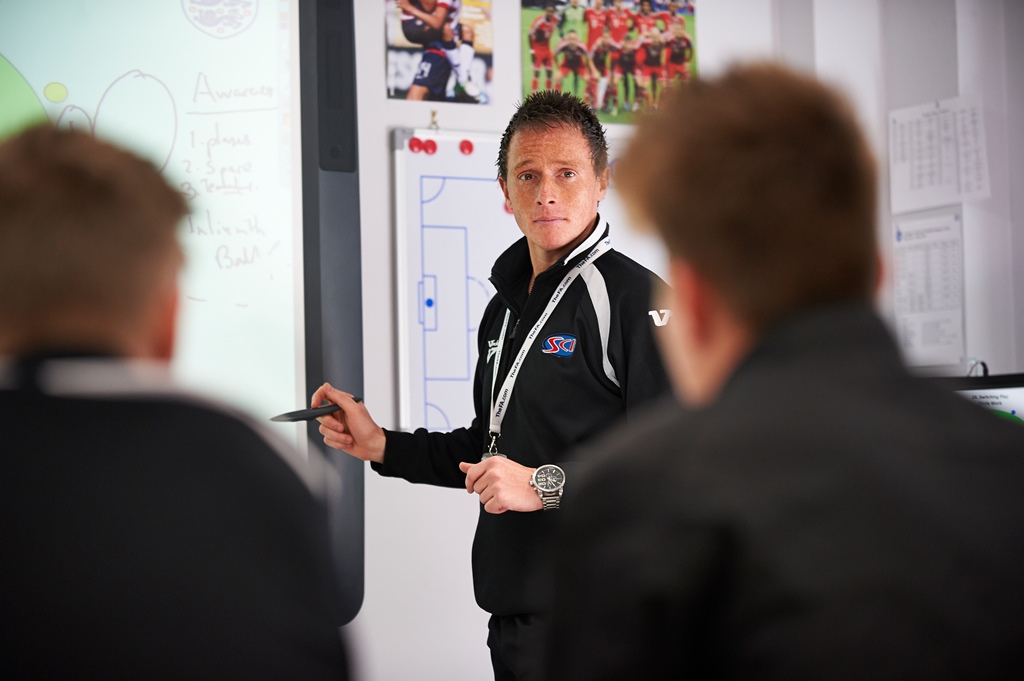 "If they've got aspirations to reach the highest level then good on them, that's a fantastic mentality to have and we will help them all we can.
"But, alternatively, we'll bring it to them that they have to think about the other considerations, they have to think about a contingency and we'll offer them a bespoke education with SCL that is based around sport and what they love in order to give them another option.
"We are inclusive about who we accept on our programme. A lot of people have this perception that they have to be the greatest footballer to go on the programme but they don't.
"You don't have to be an Academy player, you don't have to be a semi-professional or future professional, what you have to be is willing and keen to work hard and follow a career path in sport, and we'll help you as best we can."
Kiran Dingri, a tutor who was recently awarded the quarterly inspirational award as part of SCL's excellence awards and works within Millwall's programme, agrees, saying: "The Millwall Community Trust Academy provides a fantastic opportunity for 16-18 year olds to combine full-time education with their passion of football and sport.
"Many of the students who attend the programme come from a variety of backgrounds and have overcome a number of different barriers to excel both in the classroom and on the football pitch."
But, despite the excellent work Millwall and SCL are doing within the programme to provide young players with every chance to succeed on the pitch, the education is of course vital.
In a footballing world that can be so cruel and unforgiving, not every young player who dreams of reaching the top will do so – but that's exactly why the opportunities provided by SCL and Ruby at Millwall are so priceless.
SCL's Franks said: "Our Academy programme uses the power of football as a tool to motivate and encourage young people to stay in education while keeping one eye on the dream of progressing through the ranks to the first team or other opportunities in the sporting sector."
The education being provided at Millwall Community Trust varies from BTECs to VRQs, and depends on the GCSE grades of the person involved. One player who did knuckle down, completed a course at the Trust and continued a career in football was Ella Rutherford.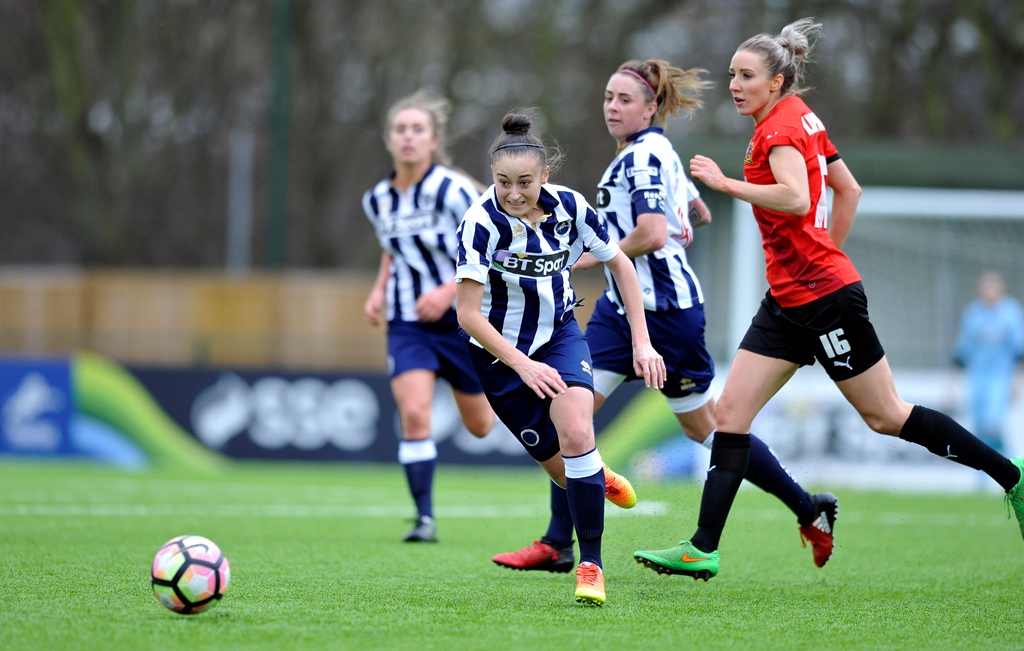 The 17-year-old, who plays for Millwall's women's team, the Lionesses, and England Women's U17, is a prime example of the success SCL and the Trust are having.
Ruby said: "She's a female who has come through the programme to play for the first team of the Lionesses, starts every week, has not long turned 17 and has become one of their most important players. She's a real success story – and has become almost an inspiration."
By the sounds of it, there could be quite a few more success stories to come.
*This advertorial originally featured in the April 30th edition of the FLP.