(Picture: Action Images via Reuters)
By John Lyons
WHEN Andy Woodman was axed by boyhood club Crystal Palace and sent off twice in a few days at his next club Exeter, he feared he wasn't cut out for a career as a professional footballer.
Yet the larger-than-life goalkeeper put the early setbacks behind him to carve out a lengthy career in English football's lower leagues.
Best mate of England boss Gareth Southgate, long-time goalkeeping coach for Alan Pardew, 'Woody' tells us about his highs and lows, his managerial ambitions and his dodgy shooting…
First Club
Crystal Palace. As a young boy at school I got thrown in goal and I went on to play for the county and London. A scout called Reg spotted me. He was reffing once and he came up to my parents afterwards and said I should have trials with Crystal Palace.
I signed as a 15-year-old and spent seven years there. I was understudy to Nigel Martyn – who never got injured. I sat on the bench for years. I remember one time when I broke my kneecap in the last reserve game of the season. Nigel then did his back and they had to get someone in on loan!
Palace was my boyhood club and I lived in the area, but on a professional basis it hasn't been very good to me.
When I went back as a coach, I still saw Reg. He's been there for ever and a day and does the lottery draw at half-time. I've known him all my career, but I still don't know his second name…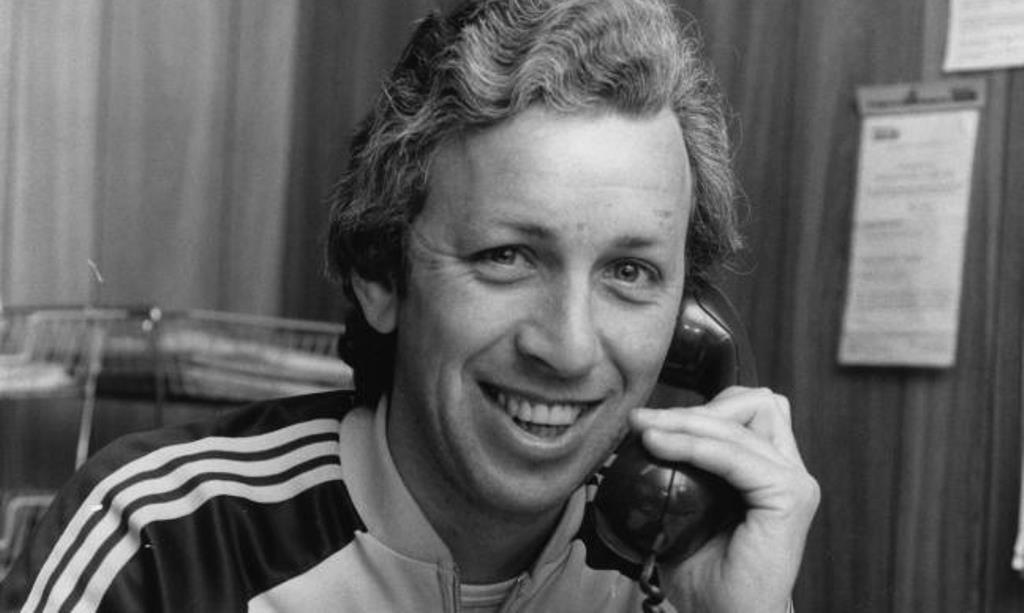 Best manager
The best manager I played for was Jack Pearce, a Bognor Regis legend. I spent two seasons on loan at Bognor from Palace and I really enjoyed my time there.
Jack wouldn't let me kick a ball. It was always proper football. He was a really good influence when I was a young footballer learning my trade. I'm still really good friends with him.
On the pro side, the manager I had the most success with was Ian Atkins, who signed me for Northampton and Oxford. He was the hardest manager I played under, but we had success. We reached two Wembley play-offs with a team – and I say this with respect – that wasn't the most talented. It was the most hard-working and it was resilient.
Best team-mate
Gareth Southgate. We grew up together from Sunday morning to the professional game and were team-mates from our apprentice days at Crystal Palace. We are still best friends to this day. He's godfather to my son, Freddie, and we even wrote a successful book together, Woody & Nord.
It wasn't the standard football book. It was about the two sides of the coin – one player who goes to the top of the game and one who has to struggle, like most do, in the lower leagues.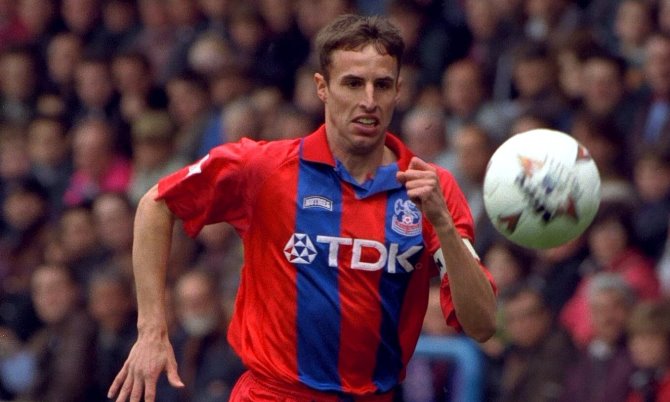 First promotion
My first one was when I was on the bench all season for Crystal Palace – but it was bittersweet. The day we got promoted to the Premier League at Selhurst Park in 1994 was the day I got released. My team-mates were on the biggest high of their life, but it was probably the saddest day of mine
The first one I really felt part of was with Northampton in 1997. We went up via the Division Three play-offs at Wembley – and there's no better feeling than that. The whole Wembley Stadium experience is amazing. There's a big crowd and all your family are there.
It was the best moment of my career when we beat Swansea 1-0 in the final. The following year we were back there in the Division Two final. I saved a penalty, but we lost 1-0 to Grimsby and that was devastating.
I had the highs and lows, but I count myself really fortunate to have played those Wembley games. That's the great thing about the play-offs – a lot of lower league players would never get the chance to play at Wembley otherwise. It's a real highlight.
I'd also like to mention going up as Division Three champions with Brentford in 1999. The last game at Cambridge was a title decider and we won 1-0. I had an unbelievable game. It was one of my few good ones for Brentford!
Funniest player
I don't know if he was the funniest, but Dave Martin at Northampton was crazy. He was ex-Wimbledon, ex-Crazy Gang and it showed. If you dared him to do something for a laugh, he would do it.
I remember once when the players were winding him up to throw a plate of veg over a woman's head – and he did it. I also recall when we had the open-top bus and he nearly fell out of it!
Funniest incident
It came during my time coaching at Charlton. I was warming up Nicky Weaver and I miscued a half-volley into the crowd. It hit this old lady who was reading her programme. It knocked her off her chair, smashed her glasses and she had to be attended to by paramedics. I felt terrible and we sent her flowers and apologised.
At the next home game two weeks later, I kicked a ball into the crowd again, but in a different area. Gospel truth, it hit the same lady in the face again. It was unbelievable. We thought she was doing it for the flowers!
Anyway, we sent another card saying sorry and suggested it might be better for her to get a seat on the side of the pitch…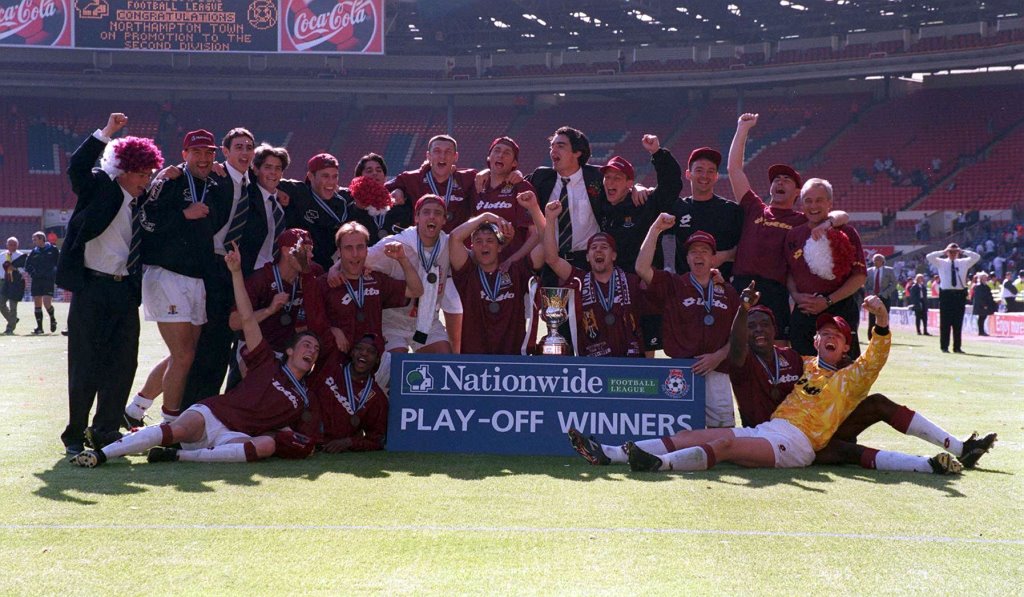 Biggest achievement
Playing at Wembley is right up there, as is playing 500 games. You have to be half decent to do that. I have also had a lot of satisfaction from coaching – from helping goalkeepers like Rob Elliot at Newcastle and Darren Randolph at West Ham. To play a part in helping them improve and have a good career is very rewarding.
Outside of football, I'm proud of my family, my son Freddie and daughter Isobel. Anyone who's a parent knows how hard a job it is, but they have grown up to be good human beings.
Lowest moment
I've already mentioned getting released by Palace, but then came more problems when I joined Exeter after that. It's not easy when you leave a bigger club and go to a smaller one and I've told Freddie, who's at Newcastle, to never take it for granted being at a big club.
I just didn't settle down at Exeter and got sent off twice in a few days. They were both my fault. The first one, I tried a step over, slipped and then handled outside the area. The second, I got an elbow and then reacted by throwing a punch.
I got a seven-game ban and it was a dark moment. I thought I was going to give up football, I didn't think I would make it. I was really fortunate the manager, Terry Cooper, tried to protect me from the situation. I still speak to his son Mark now.
Toughest place to go
Millwall was always tough. Being ex-Palace didn't help and neither did the fact most of my mates are Millwall supporters. They took pleasure in revving the fans up when I played there.
There was another ground that I didn't like going to, but it wasn't because of the atmosphere. I played at Hereford three times and I always made an horrendous mistake. I never enjoyed going there. I always had a disaster.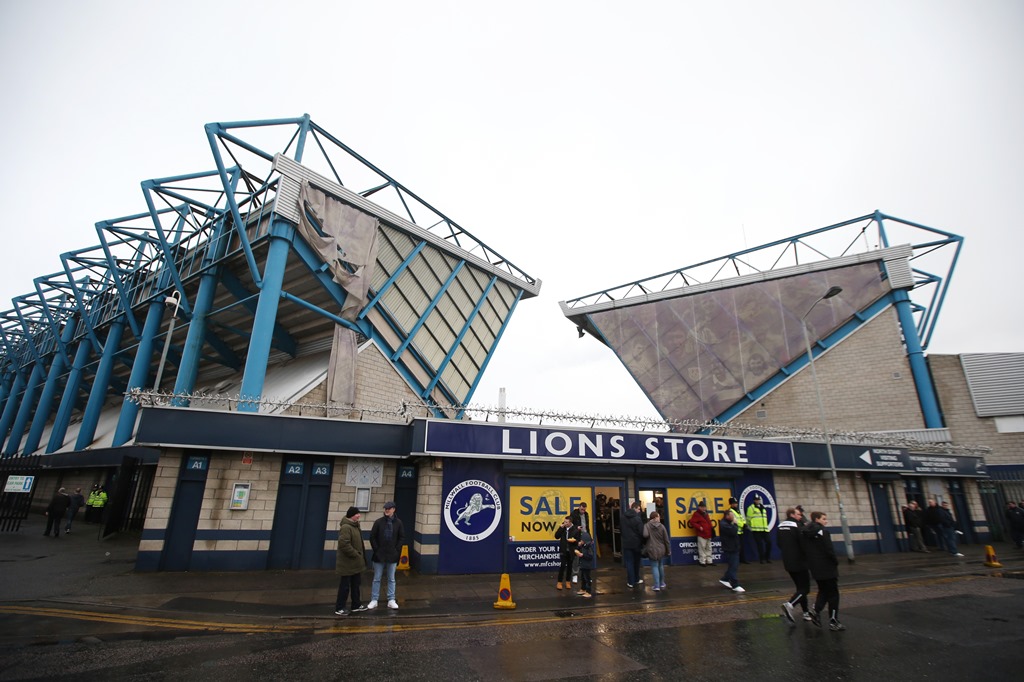 Toughest opponent
Big John Gayle at Stoke stands out. He was ex-Wimbledon and you always knew if a ball came into the area, he would smash you. When the ball was in the air, you would be thinking 'here we go, he's going to smash you' – and he never let you down! I was delighted when we signed him at Northampton and he was in my team…
Favourite place to go
I have to say Northampton. I enjoyed every single moment of every match. The club was rock bottom and then we went up and up. The place just warmed to me and I absolutely loved it. If I could go back in time and play one more game, that would be the place for me.
Ambition
I've had a taste of management in the last few months with Whitehawk in National League South. I went there when they were in the relegation zone and people said I was crazy to take the job, but I managed to keep them up. It was a real team effort.
I've enjoyed it at Whitehawk, but I'd love to be a manager with a full-time club. I've missed the day-to- day, being out on the training ground and working with players.
I've worked with Alan Pardew a lot over the years and learned plenty from him.
If I don't go back with him in the future, management is a big ambition and the Football League would be the real dream.
*This article originally featured in the May 7th edition of the FLP.