CHRIS Hughton is a very good appointment for Nottingham Forest. It's a huge club with a burning desire to reach the Premier League and Chris knows all about that.
He went up with Newcastle. He went up with Brighton. He's managed 167 games in the Premier League and never been relegated.
He's also managed high expectations at big clubs and will know almost all of the players in Forest's squad.
Chris is very experienced, and someone who invariably gets the best out of his players. Tactically, he knows exactly what's required in the Championship, but also understands the need for variation.
He'll do something to get out of a division, but then change his approach in the next one. He's not someone who's wedded to a philosophy – he's very flexible and versatile in his approach to different games, clubs and even players.
You could say he was harshly sacked by Brighton in May 2019, having just secured another season of top-flight football.
But he's old enough and wise enough to see that decision for what it is. When you go up, your first port of call is to survive. Once you've done that for a couple of seasons, fans tend to want a little bit more. The owners clearly felt he wasn't the man to do that, and that's their choice.
Brighton have gone on and done very well under Graham Potter, but Chris – as he has everywhere – left his successor some very solid foundations.
That's certainly something Forest need, having changed management far too frequently in recent seasons.
Under Sabri Lamouchi they had a really good season last year – right up until the restart when it all went horribly wrong for them.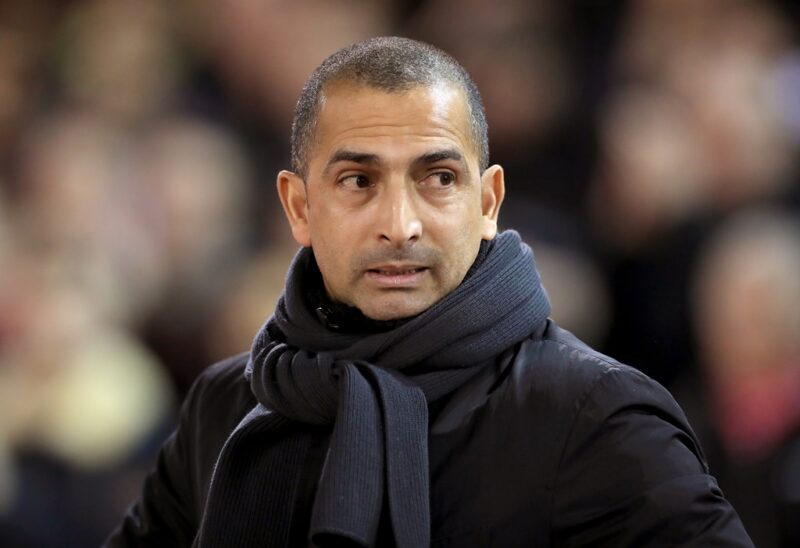 Seemingly nailed on for a play-off spot, Forest won none of their last six games and missed out on goal difference on the final day. Since then, they have lost every match of the new season and scored just one goal.
You talk about momentum in a positive manner but every manager will tell you how difficult it is to shift a losing mentality.
They changed the coaching staff, changed about nine or ten players. With them having such a busy window, I thought they might have given Sabri a little bit longer, but time isn't something that managers get these days.
It's a shame for him, and a tough time for Forest. But they've still got Lewis Grabban, Joe Worrall, Joe Lolley. They were in the top six from Christmas until injury time of the final match. It's a good team, with a good manager.
I know Chris has been wanting to get back for a while and he's turned down a few opportunities that weren't right.
He clearly thinks this is a good fit for him and the fact is, if he didn't think he could get Forest into the Premier League, he'd have turned them down, too.
SIMON GRAYSON