by Felix Keith
JAMIE O'Hara's career was at a crossroads this summer, but after two years of "sacrifice" the much-travelled midfielder insists he's found a home at Craven Cottage.
O'Hara showed early signs of promise at Tottenham Hotspur, but became a perpetual loanee and failed to recover after missing from the spot in a shootout against Manchester United in the 2009 Capital One Cup final.
The 29-year-old then suffered consecutive relegations with Wolverhampton Wanderers, before another ill-fated spell with Blackpool last season ended with demotion to League One.
But – after personally reaching out to Kit Symons in the summer – it seems he has settled into some much-needed stability in the Championship with Fulham.
"I feel like everything that I sacrificed a few years ago has been worth it," said the former England U21 international.
"To take a couple of steps back and to get to this point now is fantastic. I can't ask for anything more from Kit. He put his faith in me and I thank him a lot for that.
"He was the one who got me into the football club and he was the one who got me to stay, so I owe a massive thanks to him for getting me into the team.
"I feel sharp again. We had a great pre-season. Everything seems to be going well, so I just want to stay fit and make sure I stay in the team."
Three months into his Fulham career and O'Hara has already won over the Cottagers' faithful with a bright start that has brought back memories of his early days at White Hart Lane.
With captain Scott Parker sidelined through injury, he has inherited an important leadership role in the centre of the pitch, playing alongside Tom Cairney and Ryan Tunnicliffe.
On his 29th birthday, O'Hara helped Fulham to a crushing 4-0 victory over west London rivals Queens Park Rangers – with his intelligent distribution, controlling presence and energy the catalyst for the win.
And while he was unable to get one over his old club Wolves on Tuesday, O'Hara is enjoying his deep-lying playmaker role.
"It has always been a position that I liked, it was just about getting into the right team and the right position, that was the key," added O'Hara. "I can go and get the ball everywhere; that's my game – to get the ball as much as possible.
"Moussa Dembele and Ross McCormack make it really easy for me. I know where they're going to be, so I can hit one-touch passes around the corner.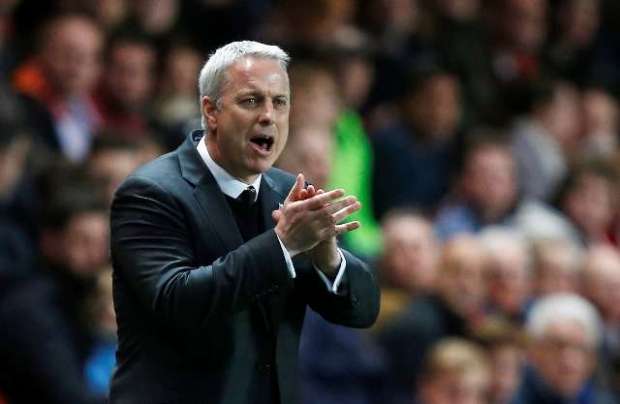 "It seems like it's finally coming together. Everything is clicking and hopefully we can continue to do that. It is a new group of players. We have only just come together but we are now definitely starting to gel. Everyone seems to know what they are doing."
O'Hara may have become accustomed to playing for sides on the slide, but his positive approach to life is clear: his Twitter biography reads 'never give up on your dreams'.
It seems that – with relegations behind him – the move to Fulham has given him the platform he needs to begin to put that sentiment into practice.
It is easy to forget that O'Hara was voted Portsmouth's player of the season while on loan at Fratton Park in 2009-10 – the year Pompey lost to Chelsea in the FA Cup final – and the midfielder also won the same accolade last season at Blackpool.
Now, with the benefits of a full pre-season and a run without serious injury behind him, he's determined to make up for any lost time.
"If we put in performances like we did against QPR every week, we stay confident, together and keep grafting, then we've definitely got a chance of making the play-offs," he added.
"To be a part of this football club is fantastic. We know that when we put in performances and work together that not many teams in this league are able to deal with us."