AS NOTTINGHAM Forest legends John McGovern and Frank Clark walked away from a freezing Griffin Park on Tuesday night, the performance of their old club must surely have warmed their hearts.
Skipper
McGovern and defender Clark were, of course, two members of Brian Clough's
Forest side that ruled Europe at the end of the 70s and start of the 80s.
Two
European Cups, a First Division title, and two League Cups came in the space of
a golden four-year spell. There was another vintage Clough side in the late 80s
and early 90s and another two League Cups added to the trophy cabinet.
Since then, though, it's been slim pickings. Indeed, it's now 21 years since the Reds last dined at English football's top table on a weekly basis.
Yet that could all be about to change. Their 1-0 victory at Brentford in midweek, courtesy of Joe Lolley's 14th-minute deflected effort, was another signal that this Forest side know how to grind out results.
It
lifted them to third in the league table, breathing down the necks of
stuttering Leeds and West Brom.
Masterminding the Reds' revolution is manager Sabri Lamouchi, in his first season at the City Ground.
With
a playing career that took in the likes of Monaco, Parma, Inter Milan and
Marseille, plus 12 caps for France, the Lyon-born midfielder has an impressive
pedigree.
The
48-year-old's management credentials aren't as strong, though he took Ivory
Coast to the 2014 World Cup and had stints with Qatar club El Jaish and Rennes.
Yet
he appears to have settled into the Forest hotseat with relative ease. That's
no small feat given the ejector button has been pressed with alarming frequency
in recent years.
Matty Cash has been one of the beneficiaries. Switched from midfield to right-back, the 22-year-old has performed so well in his new role that he was linked with the likes of AC Milan and West Ham before the transfer window closed.
Cash, like his colleagues, has been won over by the new boss.
"Everyone listens to him," Cash told The FLP after Tuesday's win in west London. "He stands there, talks and you think 'wow'.
"He
knows what he's on about and in training we do the same drills every day. You
can see that on the pitch we're solid. We look compact from back to front."
So,
what is the secret behind the smartly-dressed Frenchman's success?
"In
training, we go in and work hard," explained Cash. "He doesn't let anyone
slack. Even when we're winning games, he's on at everyone. He's on at me,
telling me what to do.
"We
all need it to keep us on our toes and hopefully we'll get where we want to
be."
That
'where', of course, is the Premier League, though Cash won't be getting too
excited about Forest's chances just yet.
"It's
easy to sit here and say we're going to go up, but it's hard (to do)," he said.
"I've
been in this league for four years now and every single game is a dogfight.
"We've got to keep fighting, picking up results. The season starts in March, I think. When you're up there in the top six in March, you have to dig in and get results, so we have to keep going."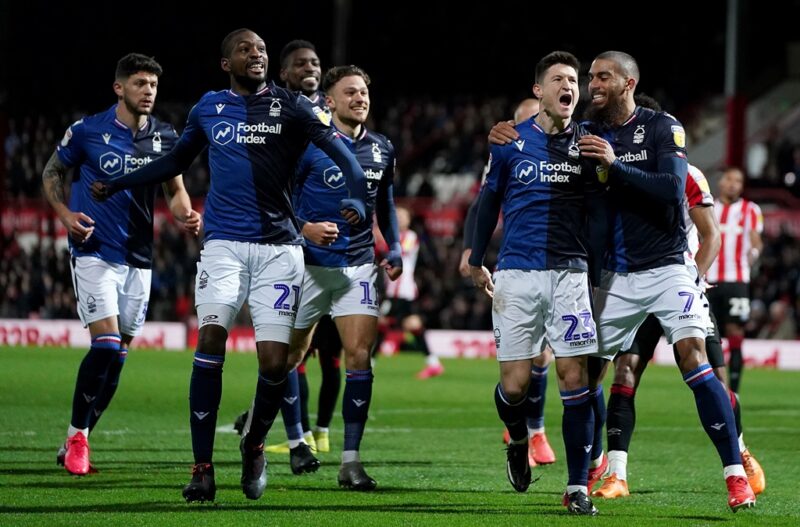 Against
Brentford, you could see that Forest have been very well coached. Their 4-2-3-1
formation is clearly defined and everyone appears to know their job to a tee.
At 34, skipper Ben
Watson has been around the block a few times and, alongside Samba Sow,
organises and patrols in front of the back four, doing the simple things well
and giving the creative players ahead of him a licence to express themselves.
The likes of wingers Sammy Ameobi and Tiago Silva, and Lolley, playing centrally, are the ones who can produce themselves or feed the ball into well-travelled frontman Lewis Grabban.
Yet
Forest's success is built largely on their defensive prowess. Heading into the
weekend, they had conceded just 28 goals in 29 league games, the third best
record in the division behind Brentford (22) and Leeds United (26).
The
40 goals they'd scored was the lowest of the top six, though it's still proved
enough for them to be a force.
Indeed,
the Reds had lost just six times, a tally equalled by Leeds and only bettered
by West Brom (four).
It
all suggests a side that is without superstars but has a strong work ethic,
organisation and focus.
"We've
just got a great team spirit," agrees Cash. "We have got everyone together and
every day in training we are working hard.
"We
have got Watto (Ben Watson) in there, the skipper. He leads by example. He
talks very well and he leads everyone on.
"We
have experience with the the likes of Watto, Grabbs and Daws (Michael Dawson)
and you need those players in your team.
"When
you are losing games and you need to come through, the experienced players
guide you along and that really helps us."
As
for whether Forest have enough firepower to get over the line, Cash is adamant
that they do.
"One
hundred per cent," he said. "We've got Grabbs up front, he's one of the top
scorers in the league. "We've got Sammy on the right, Lolley, those sorts of
players.
"We
have got great quality players who score goals and create goals, and that's
what you need."
As
for his own switch to full-back, Cash is buzzing.
"I'm
loving it, really enjoying it," he said. "The manager's come in and put me
there.
"I'm
learning different things every game and every training session."
Brentford's
much-vaunted BMW (Benrahma, Mbeumo and Watkins) attack learned just how
difficult Forest are to break down in midweek as the East Midlanders repeated
their 1-0 victory at the City Ground in early October.
"We
knew what we had to do, sit behind the ball, and we did it really well," said
Cash.
"They are one of the best teams in the league to be fair, they move the ball really well, but we were solid and made it hard for them. We defended really well."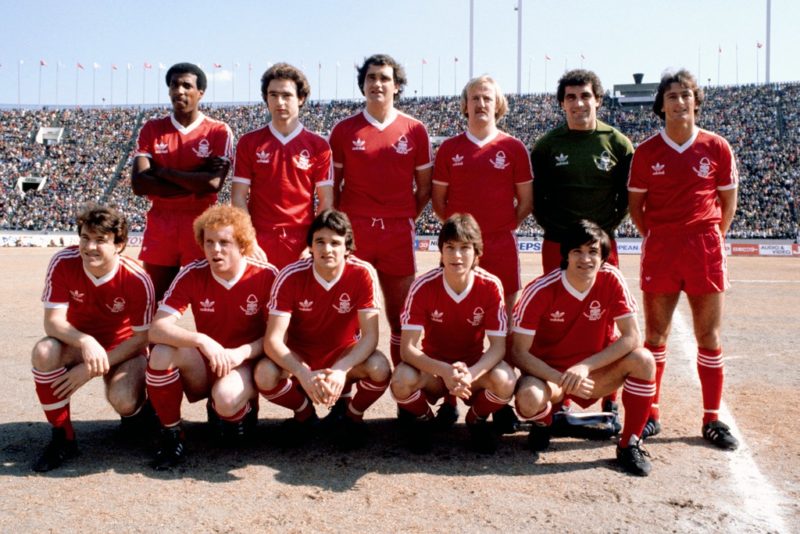 McGovern
and Clark would have been impressed at how the Reds stifled the life out of
Brentford. By the end, the Bees had run out of ideas on the pitch, while their
fans had long since grown frustrated at Forest's eagerness to slow the game down.
It
was like a European tie of old when Clough's Forest went away from home and dug
out a result. It isn't always pretty, but it's mightily effective.
The
ability to soak up pressure and hit on the counter is perhaps part of the
reason why Forest have prospered on their travels this term.
And
there was an added bonus in midweek as promotion rivals West Brom lost away at
Cardiff. Cash doesn't feign indifference to this result.
"Of course you have a look (at the other results), it's normal," he smiled. "After the game today, I saw that West Brom lost. We're hunting them down – we're coming for them."
JOHN LYONS