By John Wragg
THE challenge for the players in the new, rebuilt Nottingham Forest team is to get their pictures on the wall.
Manager Mark Warburton, who kept the club in the Championship last season by the skin of its teeth, makes no bones about it.
Years of decline have to be stopped. It's no good players walking into the trophy room at Forest, seeing those two giant European Cups on show at the far end and being afraid.
"Does the history of Nottingham Forest weigh heavy on me? No. Not at all," says Warburton.
"You just respect the past of Forest, you respect the history of the club."
There is a smell of new paint and new optimism.
The dressing rooms have been re-fitted, painted. There's a new ownership, a feel good factor about Forest. Ticket prices have been cut this month to fill the place out. But it's been a long week. A week yesterday, Forest met another of this country's big clubs who have been down on their luck, Leeds United, and were well beaten at home 2-0.
Excitement met fact and excitement lost badly.
Warburton was surprised, so much so he could only come up with the 'bad day at the office' cliché to explain it.
In Warburton's previous life as a trader in the City, dealing with deals worth £2bn, that would have been some bad day.
He's had to stew this past week and will do so again this week until the Championship kicks off again with Forest at Sheffield Wednesday.
That dressing room, from where Brian Clough won two European Cups and dominated football, as smart as it is now, can be a lonely place. This Championship is stacked with legendary clubs.
"I'm sure the guys at Leeds United will never forget the Bremners and the Reaneys and the Hunters and the Clarkes. I can reel the whole team off to you," says Warburton.
"I am a Spurs fan, but can reel off the Leeds United team because you just knew as a kid they were one of the great teams in Europe.
"You knew them. You knew the past here at Forest, too. It's tremendous. For Nottingham Forest to win two European Cups is quite incredible, an outstanding achievement. I haven't got the words to say how big an achievement that is. That's never forgotten about but it's up to the players today to write their own history.
"I want these guys to be the players that take the club to where it used to be in the Premier League.
"Some will go all the way on that journey. I hope they will all be part of it. But you have to write your own history.
"The pictures and the busts and the statues – fantastic. I will never have any lack of respect. But, as a club, we have to look forward. Simple as that.
"We always say to the players: Get your picture on the wall."
Warburton, 54, talks quickly. There is still something of the man who successfully worked in an office about him. It's difficult to know what Clough would make of him. But whatever the verdict, it wouldn't take long.
Clough ran Nottingham Forest himself. He ran the players, the team, the board and, on one occasion, the fans when he ran on the pitch and clouted some.
The last man to run the club, owner Fawaz Al Hasawi, did it badly. He was a fan with a toy he nearly broke.
Structure was non-existent, decisions often bizarre, never mind wrong, he was forever chasing his tail until it all spinningly got out out of control.
New Greek owner Evangelos Marinakis comes not without dubious gifts. There are accusations of match-fixing in Greece where he owns Olympiakos, the No.1 team in the country.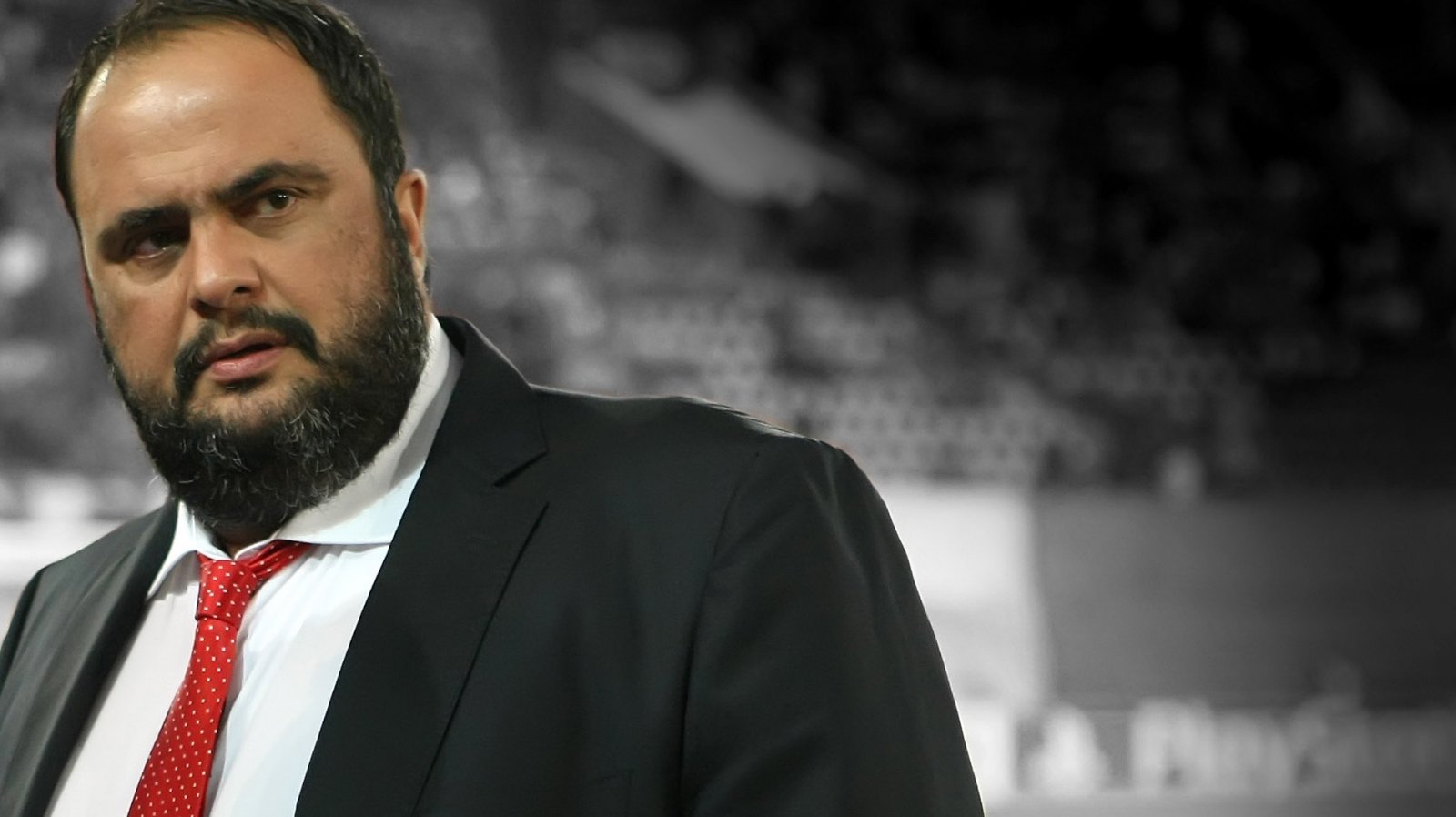 He once went into the referee's dressing room at half-time with Olympiakos drawing 1-1. They went on to win 3-1.
"I only went to wish the match officals good luck," said Marinakis.
Back in the day, Clough accused a referee of being bent when Forest lost 3-0 to Anderlecht in a UEFA Cup semi-final – and was subsequently proven right.
Again, you don't know what Clough would make of Marinakis. Probably ask him to have a dance and smash some plates.
But, judging Marinakis so far, all he's done at Forest is good. He has brought sensible business management with a chairman (Nicholas Randall QC) and a chief executive (Ioannis Vrentzos). Previously it was Fawaz ad-libbing his way through.
Warburton's football is closer to what Clough liked, the ball on the ground and a passing game.
The squad has been radically reshaped by Warburton since he saved them (Blackburn's goal difference was two worse than Forest's over the season) and one of his latest imports is defensive midfielder Liam Bridcutt.
Leeds sold him to Forest for £1m and then let him play against them for his debut. That's an odd decision straight out of the Fawaz handbook, but it got Bridcutt up and running.
The 28-year-old was Leeds' captain last season when they looked certainties for the play-offs and collapsed in the run-in.
Bridcutt knows what it's like to try and be successful at a club with so much history.
He walked into the Forest trophy room for this interview and went straight up to the European Cups to get a better look.
As he sat at a table with his back to them, he said: "Forest, for me, has always been a big club. Seeing that brings it back.
"Even the last few years, every time I've played against Forest it's been one of the big games.
"Leeds, Forest, I think the clubs are on a similar level.
"I didn't have to research Leeds when I joined, I didn't have to research Forest. It's just my own football knowledge.
"You get asked the odd question, when did the club win this or that, and you would look that up. But you know, when you join, how big the club is.
"I don't need to look in a book to know who Don Revie was, Brian Clough, Peter Taylor.
"The fans and the expectation at Leeds, it's massive and I think it got to a few of the young players last season and that's why we dropped off.
"At that time, the buzz around the club and the city was everyone talking about promotion, play-offs, you've got to get us up.
"You can't go anywhere in Leeds without a fan or someone to do with the club constantly talking about promotion, this amount of points are needed, you know?
"That can get to some players. I've seen it so I'm ready to pass on my experience because I'm sure it's going to be the same here at Forest.
"That's why we are here, all of us, to get this club up."